100 lb Steel Propane Cylinder POL Valve (Ships Empty)
Expand your gas storage and fueling options with the Flame King 100 lb Steel Propane POL Valve
(Ships Empty). Made out of high-grade steel with a welded construction, it's built for sturdy fuel containment. This cylinder valve container has a pre-purged vacuum inside, making it ready for you to fill it with LP gas. The tank also features convenient handles on the collar for easy lifting and carrying. The premium OPD propane tank valve helps keep the tank from being overfilled and makes operation safer. In addition, this Flame King 100 lb propane tank is coated with a special durable powder coating for rust-free protection against the elements. It's been X-ray and hydrostatic tested for further reliability and is DOT approved for vehicle transport. Once filled, the tank serves as a fuel source for grills, heaters and other propane-fueled equipment.
High-grade steel welded construction
X-ray and hydrostatic tested
Powder coated for long-lasting exterior protection
Flame King 100 lb propane tank is DOT approved
OPD cylinder valve assembly prevents overfilling
Ready to fill, pre-purged vacuum
Curved openings on the collar serve as carrying handles
100 lb Steel Propane Cylinder POL Valve (Ships Empty)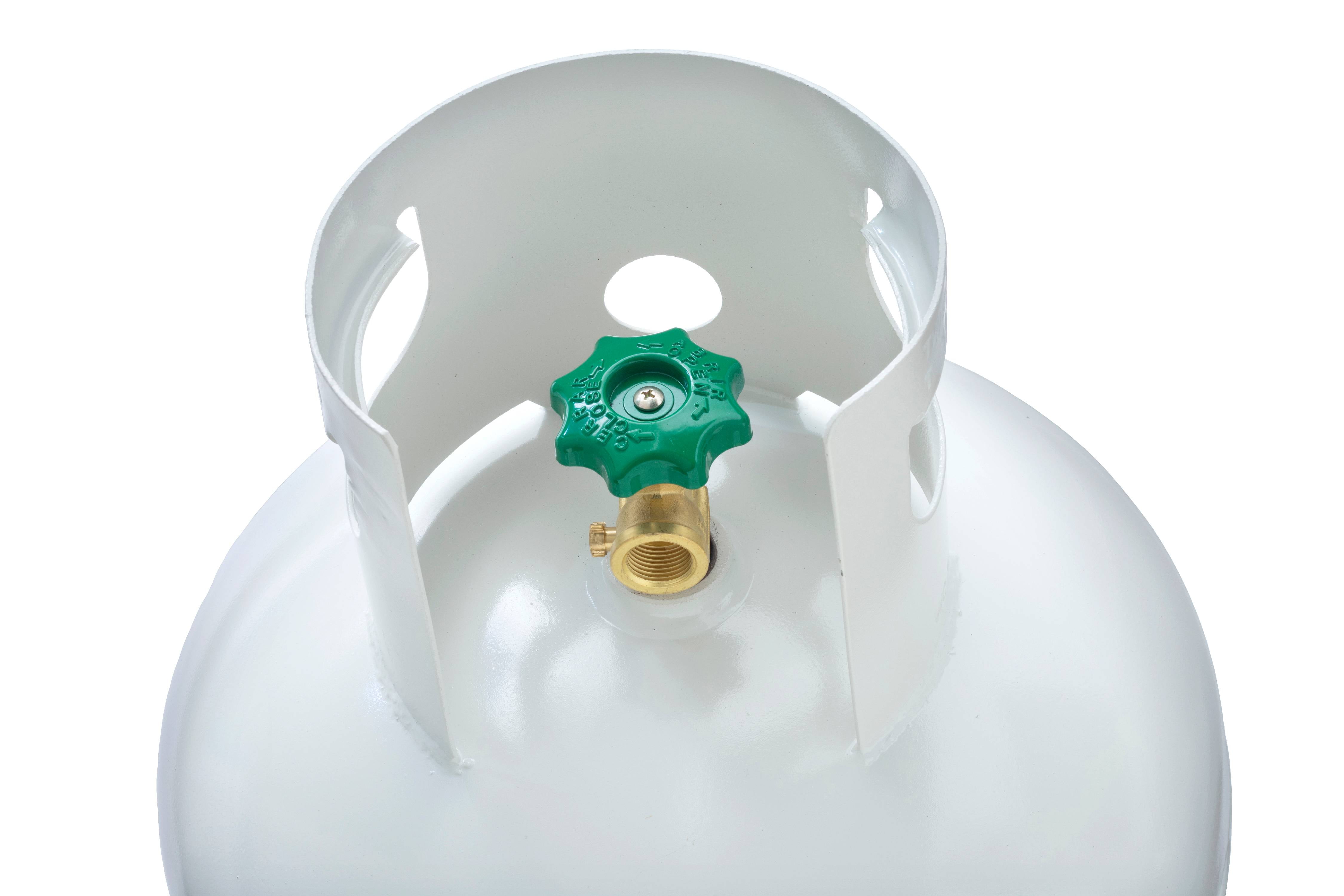 Recommends