4 Cycle Ethanol-Free Fuel 2.1 Gal
TruFuel is the first-ever premixed, ready-to-use fuel engineered specifically for portable 4-cycle gas powered equipment. This formulation provides time-saving convenience and superior performance. Advanced formula and fuel stabilizers precisely blended with full synthetic oil keeps fuel fresh for 2+ years after opening and 5+ years unopened.
92+ octane, ethanol-free formula provides easier engine starting and smoother idling.
Highly portable, easy to store 268.8 oz. steel container eliminates the hassle and mess of mixing yourself.
Ethanof-free formula eliminates risk of engine seizure or costly repairs due to ethanol related moisture attraction and phase separation, commonly found in station gasoline.
Ideal for occasional use 4 cycle outdoor power equipment such as pressure washers and snow blowers.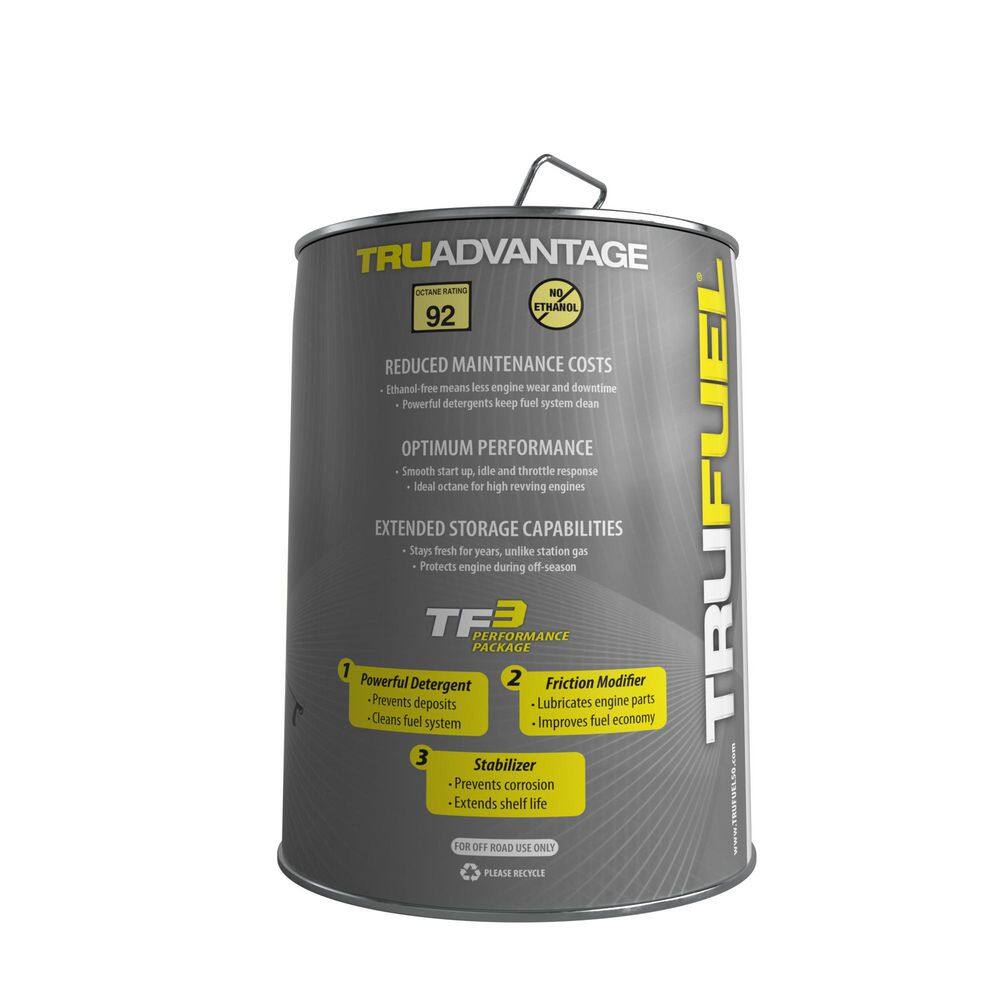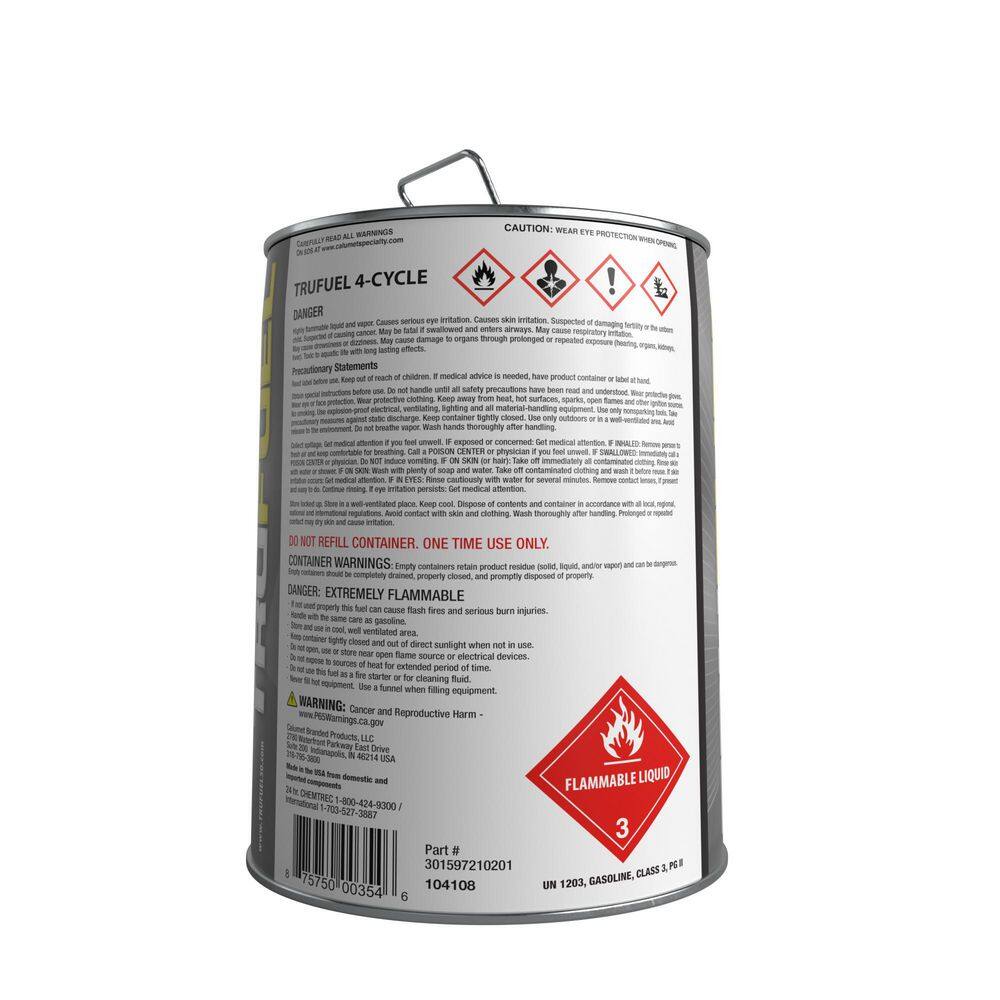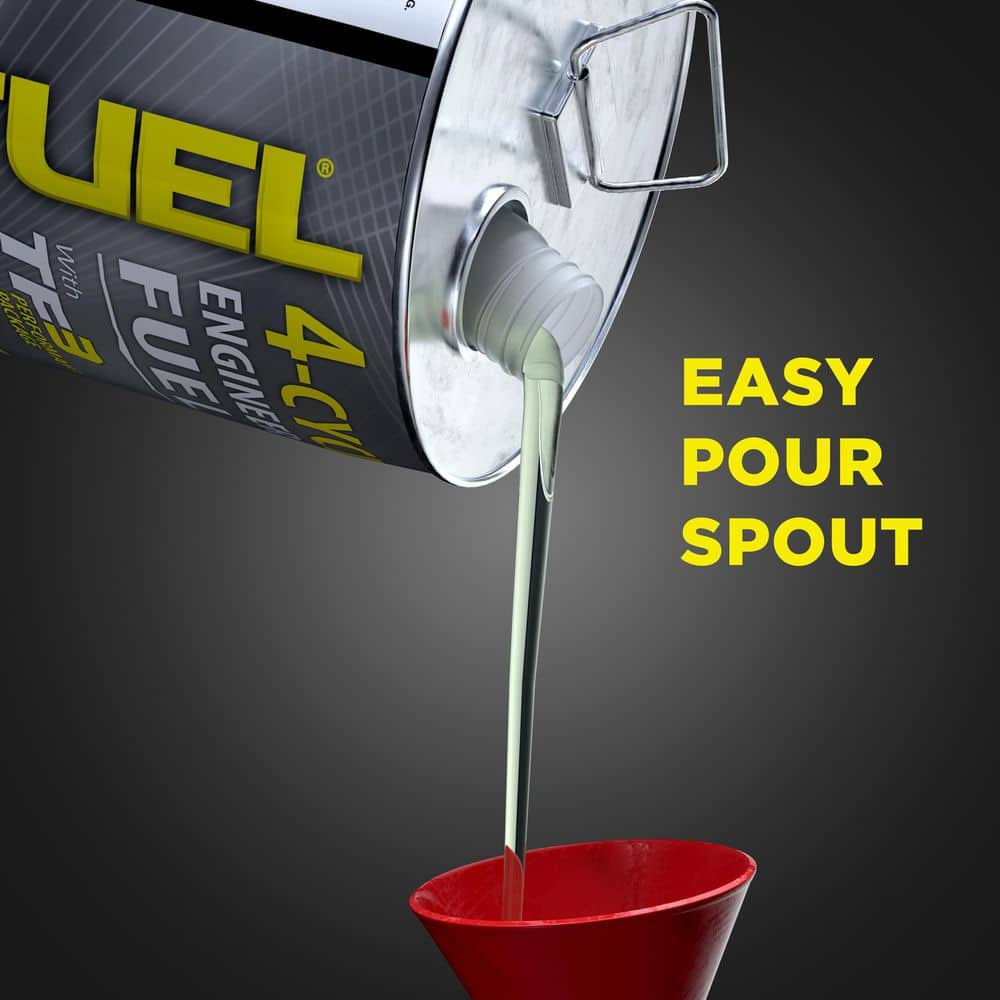 Manuals and Support
Recommends