BalanceFrom 6 Ft. x 2Ft. x 1.5 In. Three-Fold High Density Foam Folding Exercise Mat with Carrying Handles for MMA, Gymnastics and Home Gym, Black
BalanceFrom Three-Fold High Density Foam Folding Exercise Mat with Carrying Handles for MMA, Gymnastics and Home Gym, Black
With dimensions at 6 feet long, 2 feet wide, and 1.5 inches thick, this high-Density EPE foam mat is ideal for activities and exercises such as yoga, aerobics, Pilates, martial arts and many more.
The surface is made of non-Toxic and lead-Free durable 18 oz puncture resistant and non-Absorbent vinyl. Moisture-Resistant technology makes the mat to be easily washed with soap and water.
Velcro on all sides makes it easy to hook several mats together to make a large workout area or tumbling run and secure folded shape. A foldable, 3-Panel design and handles on each mat make it easy to store and transport your mat.
Foldable, 3 panel design
Easy storage and transportation
Over lay any surface with anti-skid surface
Suitable for residential and commercial use
Clean with a soapy damp cloth (No chemicals)
Comes with carrying handles
Water, Stain and Skid resistant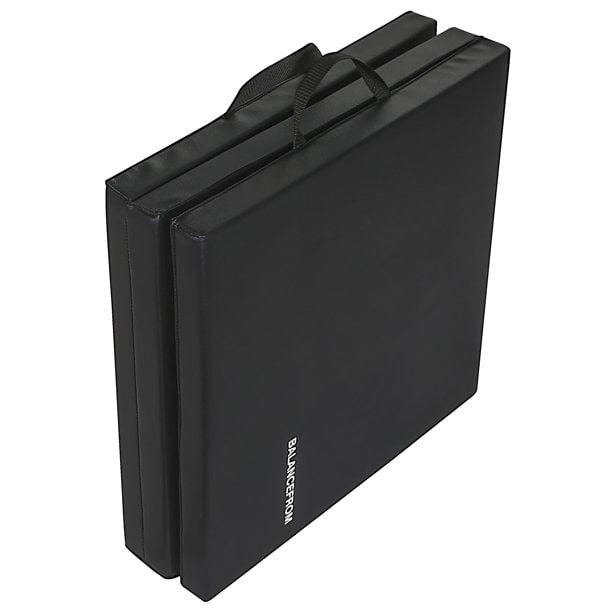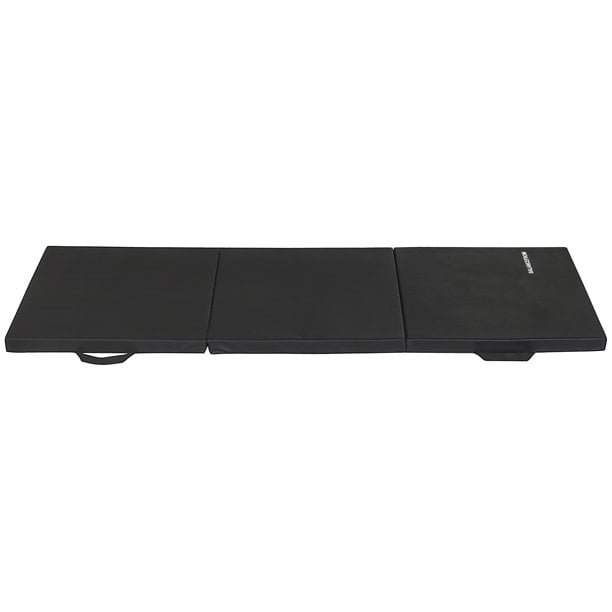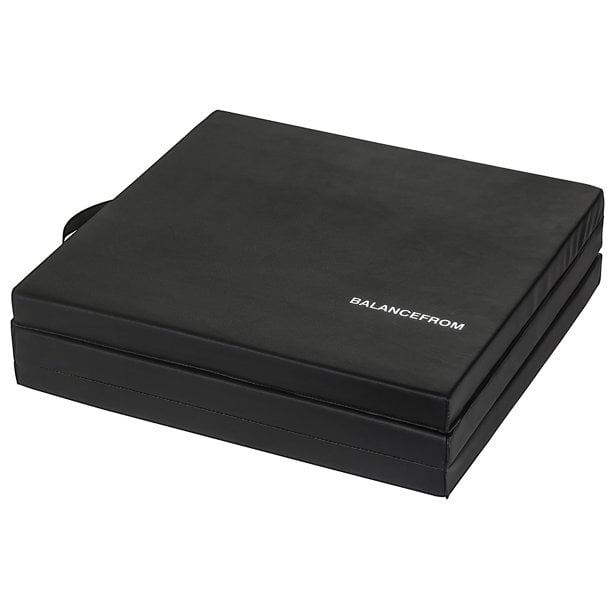 Recommends