BLACK+DECKER 6-Cup Rice Cooker with Steaming Basket, White, RC506
Dinner is easier with the BLACK+DECKER 6-Cup Electric Rice Cooker. Cooking takes just 20-30 minutes, and the unit keeps the delicious, fluffy rice ready to serve long after cooking is complete with an automatic "keep warm" function. Use it as a food steamer, too! The included steaming basket lets you prepare healthy meals with vegetables, fish, and more. Cleanup is a cinch with the dishwasher-safe, nonstick rice pot and tempered glass lid. Plus, you can use the electric cooker to prepare soups, stews, and even oatmeal! With a 1 to 6-cup capacity, this electric rice cooker is great for small and large servings.
Cup Capacity: Prepare anywhere from 1 to 6 cups of cooked rice, great for one large meal or to save as leftovers.
Automatic Keep Warm: The rice stays ready for serving! The unit automatically switches to the ?keep warm? function after cooking is complete.
Removable Nonstick Bowl: The nonstick cooking bowl is completely removable for easy dishwasher cleanup.
Steaming Basket: The included steaming basket lets you make healthy meals with vegetables, fish, and more.
Measuring Cup and Spoon Included: The measuring cup makes it easy to cook the perfect amount of rice, and the plastic serving spoon prevents accidental scratches to the nonstick bowl.
Indicator Lights: Different colored lights show when the unit is cooking rice or keeping it warm.
Tempered Glass Lid: The durable glass lid gives you a look in at rice during cooking with a cool-touch plastic handle for easy removal.
Built-In Lid Holder: The built-in holder props the lid conveniently on either of the side handles.
Steam Vent: The cooker lets off steam at the perfect pace with a small vent in the lid.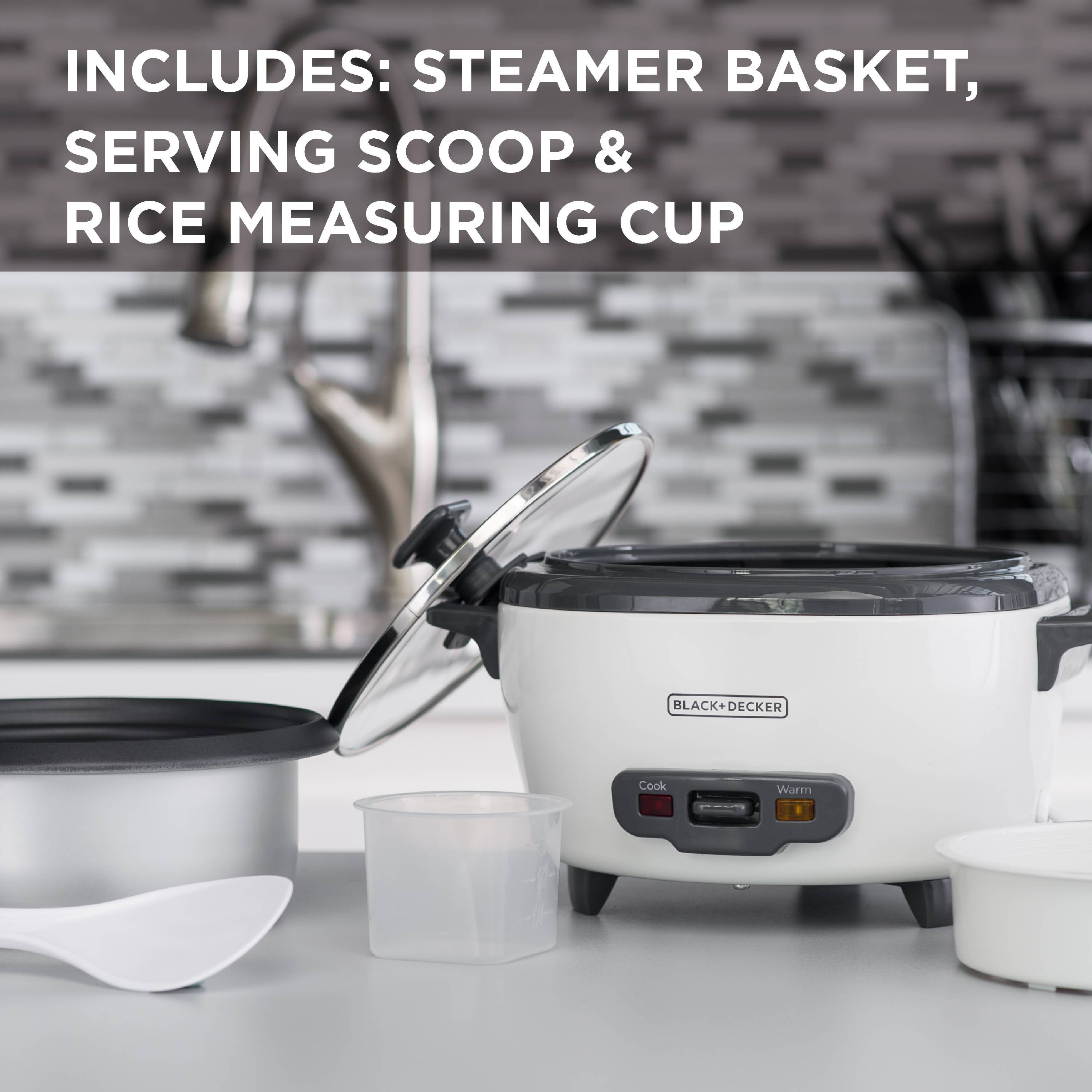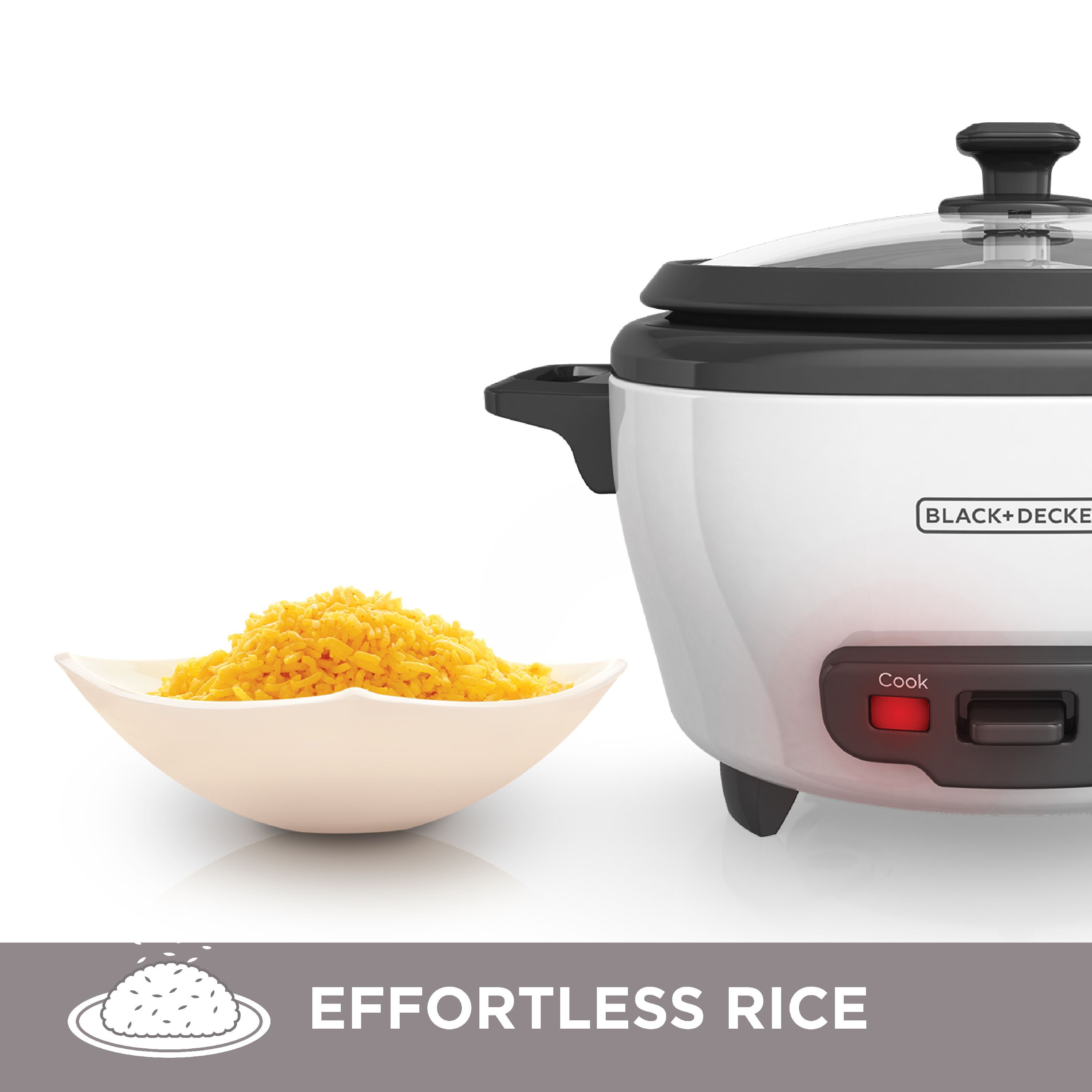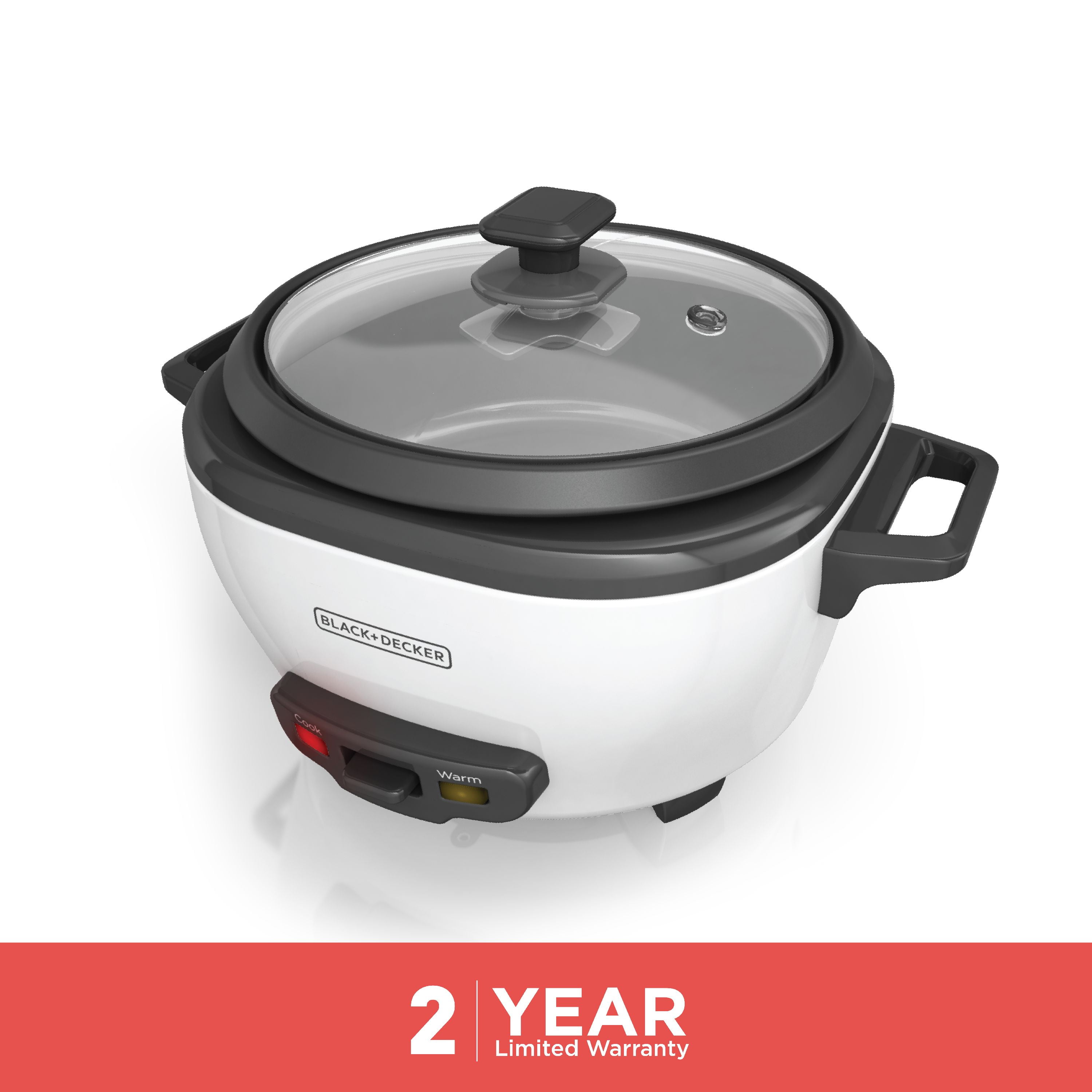 Recommends