Boppy Nursing Pillow and Positioner Original, Green Forest Animals
NOTICE: CHECK THE SELLER. Any Boppy product "Sold and shipped" on Walmart.com from anyone other than "Walmart.com" is unauthorized and may be counterfeit. To ensure the quality you and baby deserve, only buy from Boppy authorized retailers. Support for you and your baby with plush, hypoallergenic fiberfill. The original award-winning Boppy Pillow with a removable cotton-blend pillow cover. The Boppy Original Feeding and Infant Support Pillow ergonomically support you while nursing or bottle-feeding. Versatile to grow and support the baby during supervised awake time through first-year milestones. Feeding (0+ months), propping (3+ months), tummy time (6+ months) and sitting (9+ months). Created by a mother, this pillow is designed with your comfort in mind. So, get comfortable. Small enough to fit in a rocking chair while nursing or bottle-feeding, but large enough to give the lift you and baby need. You can place the pillow around your front or side waist to get the best support for your feeding style. The Boppy Original Feeding and Infant Support Pillow come with a removable pillow cover with an easy-on-covered zipper design. The pillow and the pillow cover are machines washable. Nursing, propping, tummy time, sitting – the Boppy Original Feeding and Infant Support Pillow gives awake-time support throughout the baby's first year. Recommended age: 0-12 months. Designed for your baby's supervised, awake time. This product is not for sleep. Thank you to the millions of parents who trust Boppy.
CREATED FOR COMFORT: Designed by a mom, the Boppy Pillow provides to your arms and back by lifting your baby to a more ergonomic position when breastfeeding or bottle feeding.
YOU HAVE OPTIONS: Works for multiple feeding styles—cradle, cross-cradle, football hold, bottle-feeding.
EASY CARE, MACHINE WASHABLE: The Boppy Pillow and slipcover are machines washable because messes happen.
NURSERY MUST-HAVE: The award-winning Boppy Pillow is a registry must-have, making it the perfect gift for any baby shower.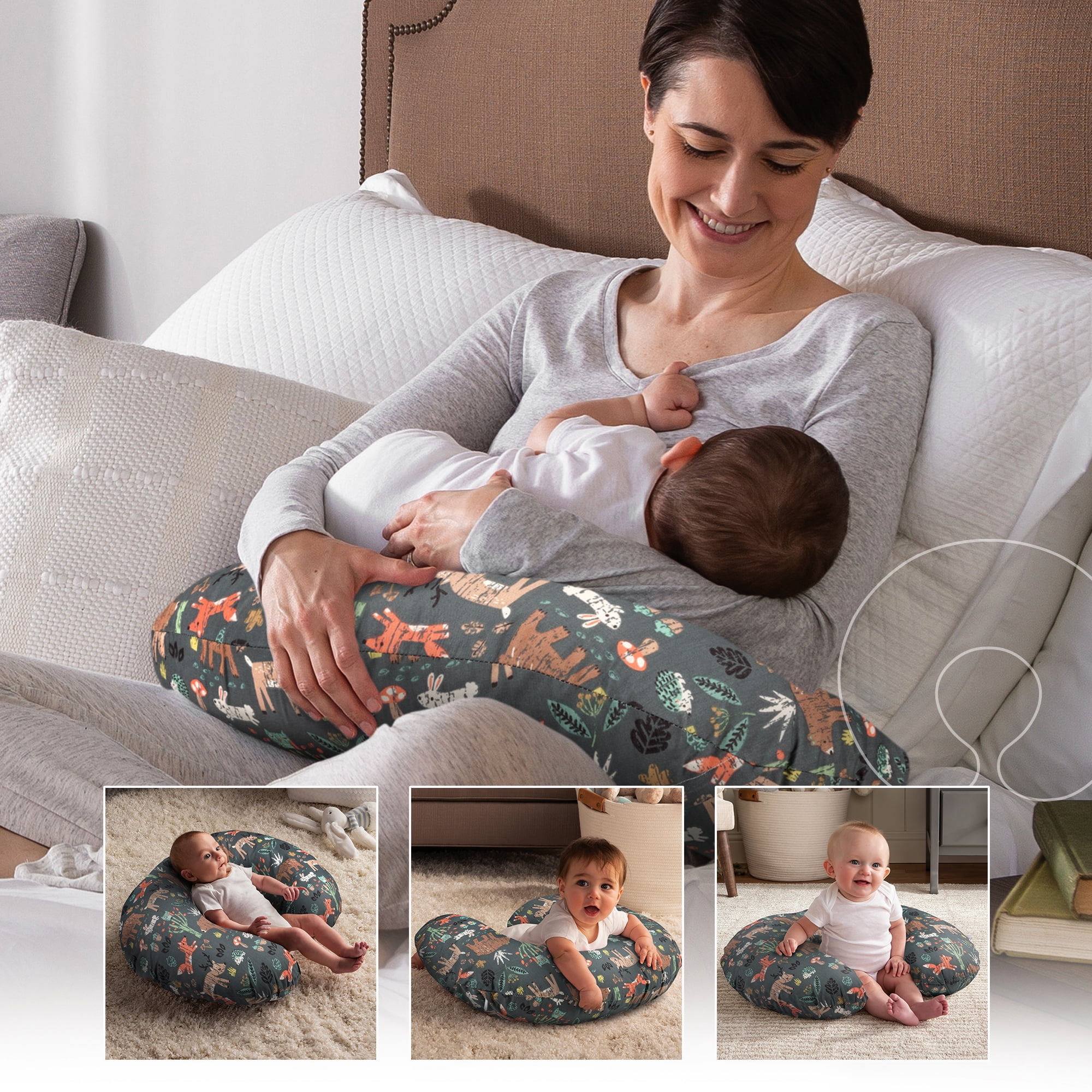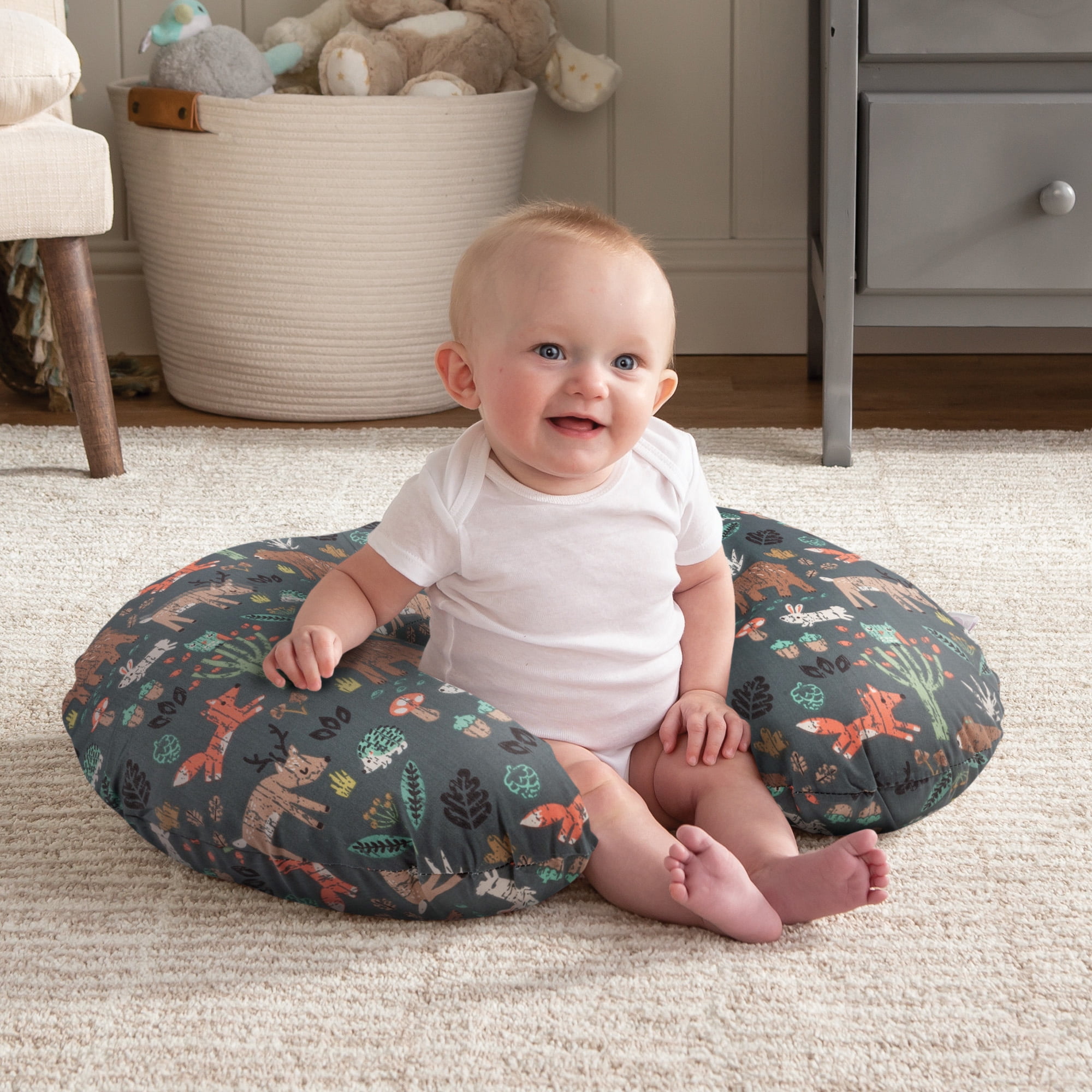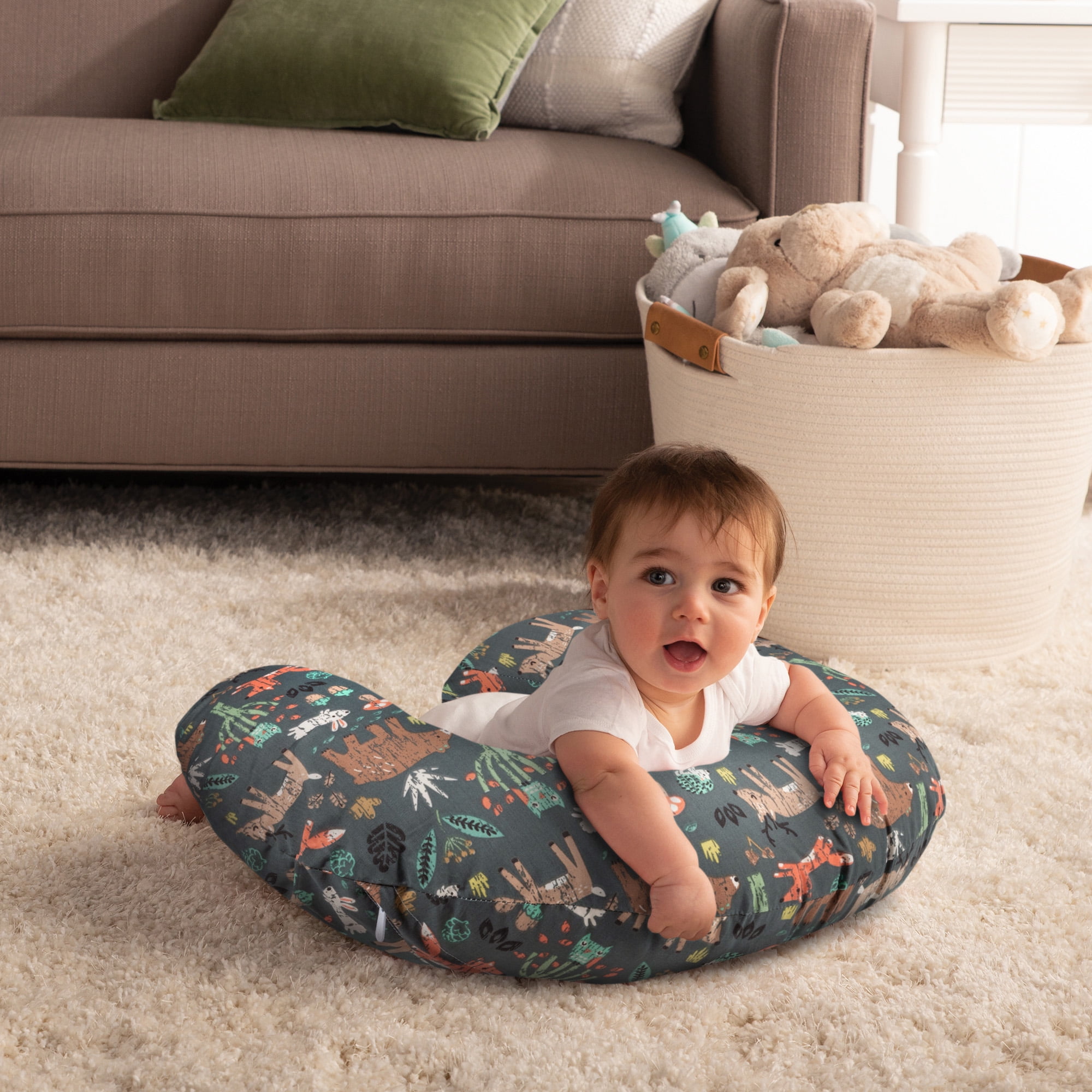 Recommends