Cosco Rise Backless Booster Car Seat, Black Onyx
The Cosco Rise Booster Car Seat keeps your family moving by making it easy for kids to buckle themselves in. The seat features a smart design with a wider base and higher arm rests that make it simple for your child to put on their own seatbelt. The stable platform of the seat also allows children to get in and out of the seat without it tipping.
This booster car seat keeps kids properly positioned up to 100 pounds and fits three across the back seat of most vehicles. The Rise Booster's light weight makes it easy to move from car to car which is great for both car pools and multi-car families. Traveling is faster and easier for the whole family with this booster seat along for the ride.
With kids in the car, messes happen. Now, thanks to the easy-to-clean car seat pad, there's no need to stress. The pad removes quickly from the seat and is both machine washable and dryer safe.
The Rise Booster Car Seat is proudly made by Cosco in Columbus, Indiana. Made by American families for American families.
For more than 70 years, Cosco® has been a leading children's products brand recognized for its dedication to safety and value. From bouncers to car seats, swings to strollers and high chairs to play yards, Cosco's essential baby products feature solid value and smart design.
Backless booster car seat: 40–100 pounds and 43" to 57" in height
Wide base and higher arm rests make it easy for kids to buckle themselves in
Stable platform designed to let kids get in and out of the seat without it tipping
Includes shoulder belt positioning clip for a customized fit
Machine washable and dryer safe seat pad
Fits 3 across in the back seat of most vehicles
Lightweight and easy to move from car to car
Exceeds Federal Safety Standards
IIHS Best Bet rating for use in booster mode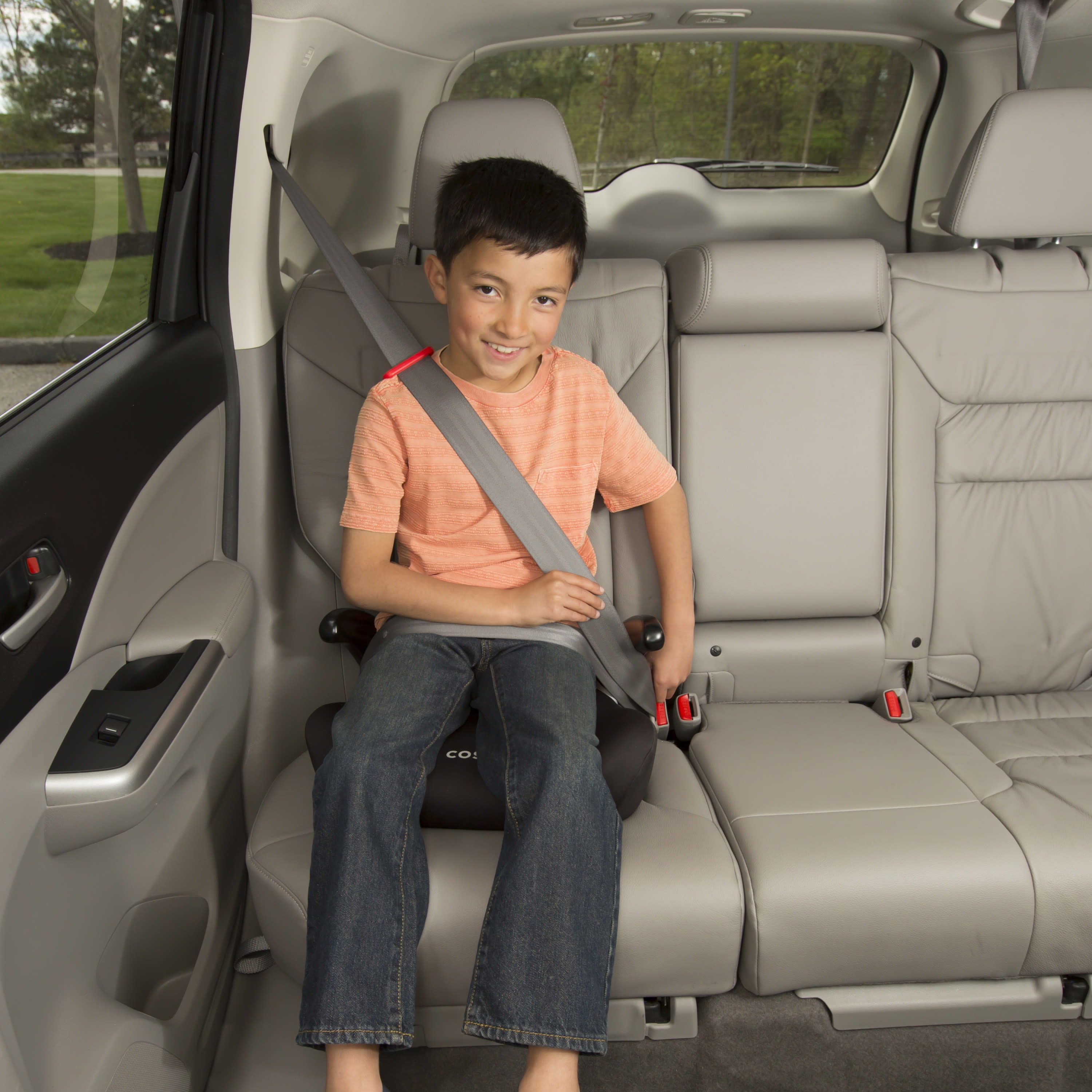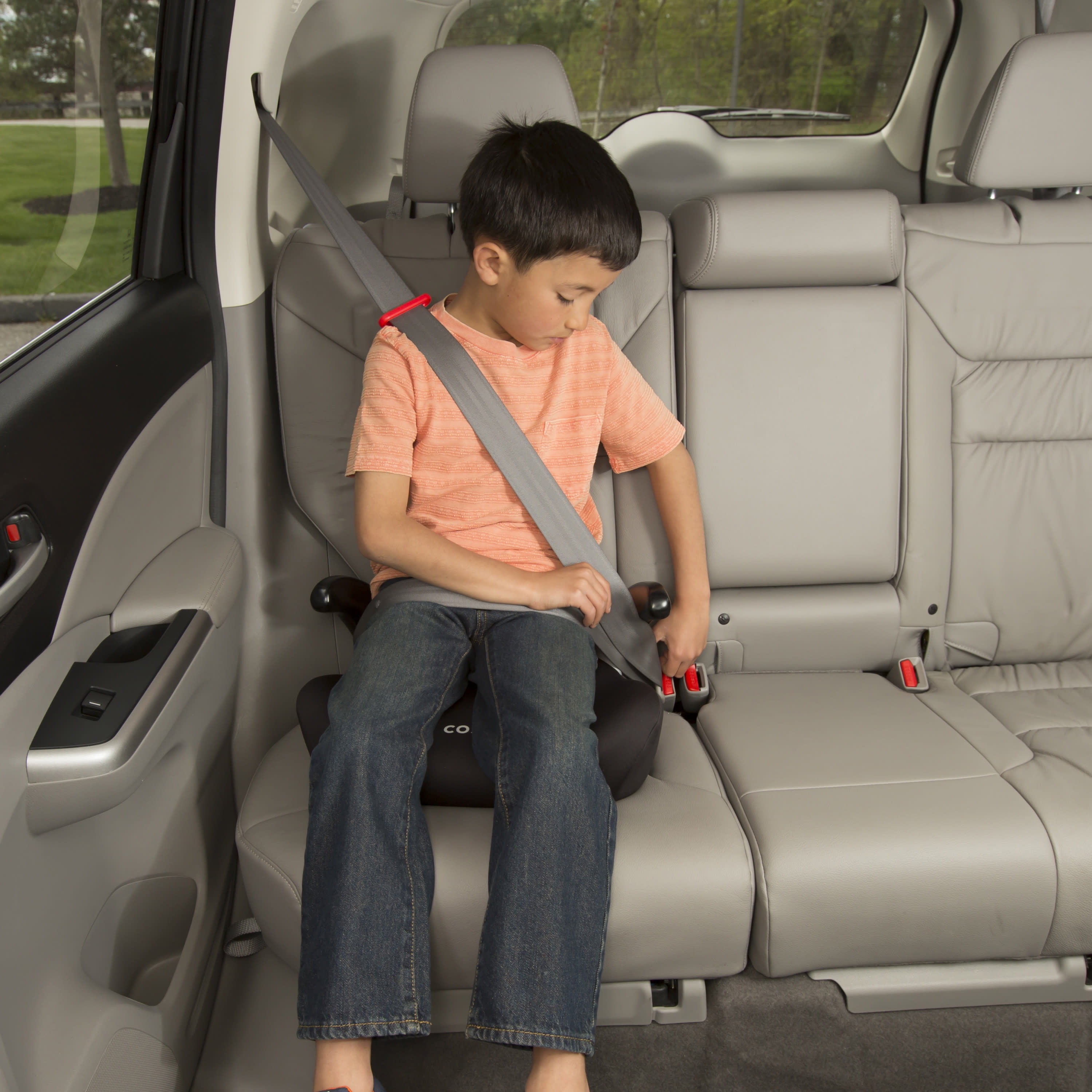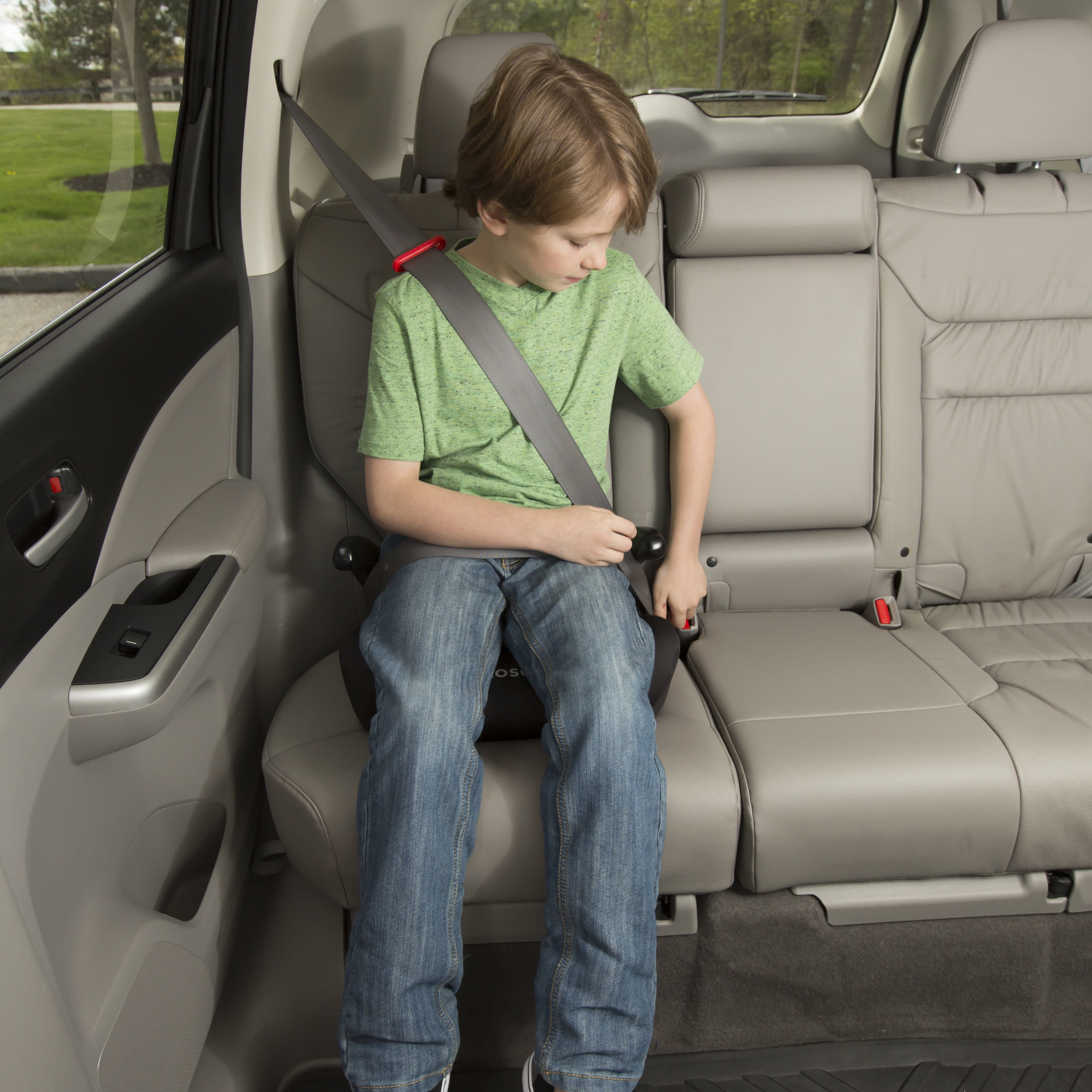 Recommends