Dreambaby Clip on Fan for Baby Stroller, Safe Foam Fan, White
You can now enjoy the great outdoors on those hot or humid days with the Dreambaby Classic Clip-on Fan with Soft Fins. You and your baby can enjoy the outdoors without the overwhelming heat. Perfect for strolls around your block, the park, or a day at the beach by providing them with cool and constant airflow.
With the attractive and stylish clip, this fan will fit more securely onto your stroller. The fan features three soft fins that provide a comfortable breeze. While this is not a toy to be played with, the fins are safe to the touch, so even if your baby reaches for the fan, you don't have to worry about boo-boos or tears.
The flexible neck allows you to easily adjust the fan to point the breeze right where you want it. Plus, you're not just limited to the stroller. You can also clip this fan to table tops, cribs, playpens, or where ever your baby needs some extra air.
This fan is not just for babies, it's also perfect for you."
COOL AND COMFORTABLE: Help your baby chill-out on sunny or humid days with the Dreambaby® Clip-On Stroller Fan. It's a simple and convenient way to keep kids from getting fussy during hot summer strolls, and maybe even point a little breeze the parents' way as well
SOFT FINS: While this is not a toy to be played with, the fins are safe to the touch, so even if your baby reaches for the fan, you don't have to worry about boo boos or tears
ADJUSTABLE AIR FLOW: The flexible neck on the fan allows you to point the air flow in whatever direction you choose. You can use the fan to the side, upside down, straight on, whatever way you want to make your little one more comfortable
EASY AND SECURE ATTACHMENT: No need for installation or reinforcements, the Dreambaby® Clip-On Stroller Fan securely clips on to surfaces or handles so it can be effortlessly moved from place to place
STROLLER FAN SPECIFICATIONS AND DETAILS: Package contains (1) Dreambaby® Clip-On Stroller Fan. Requires (2) AA batteries not included, rechargeable batteries are suitable. Features flexible neck to adjust to desired angle. Portable design perfect for beach, pool, picnics, parks, and more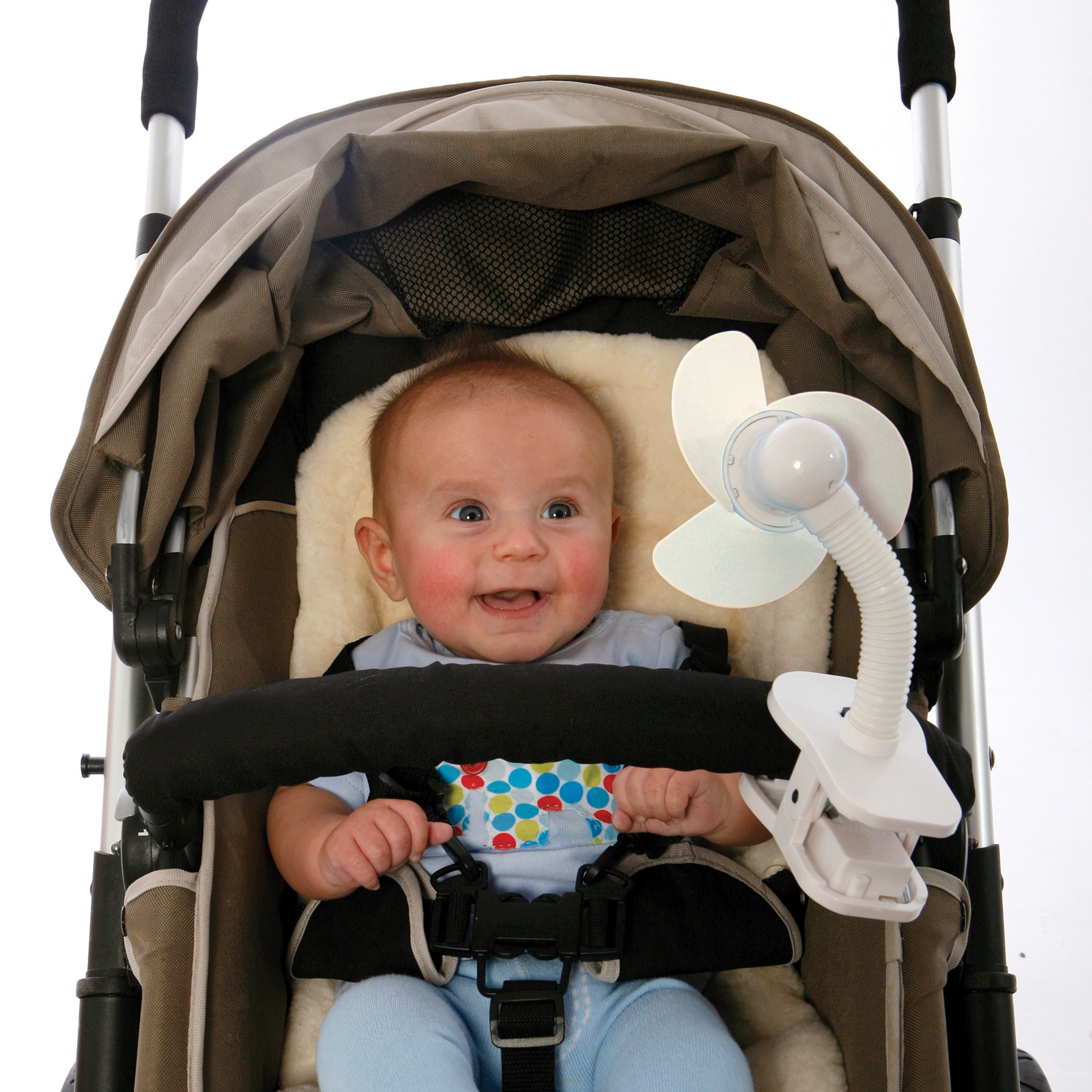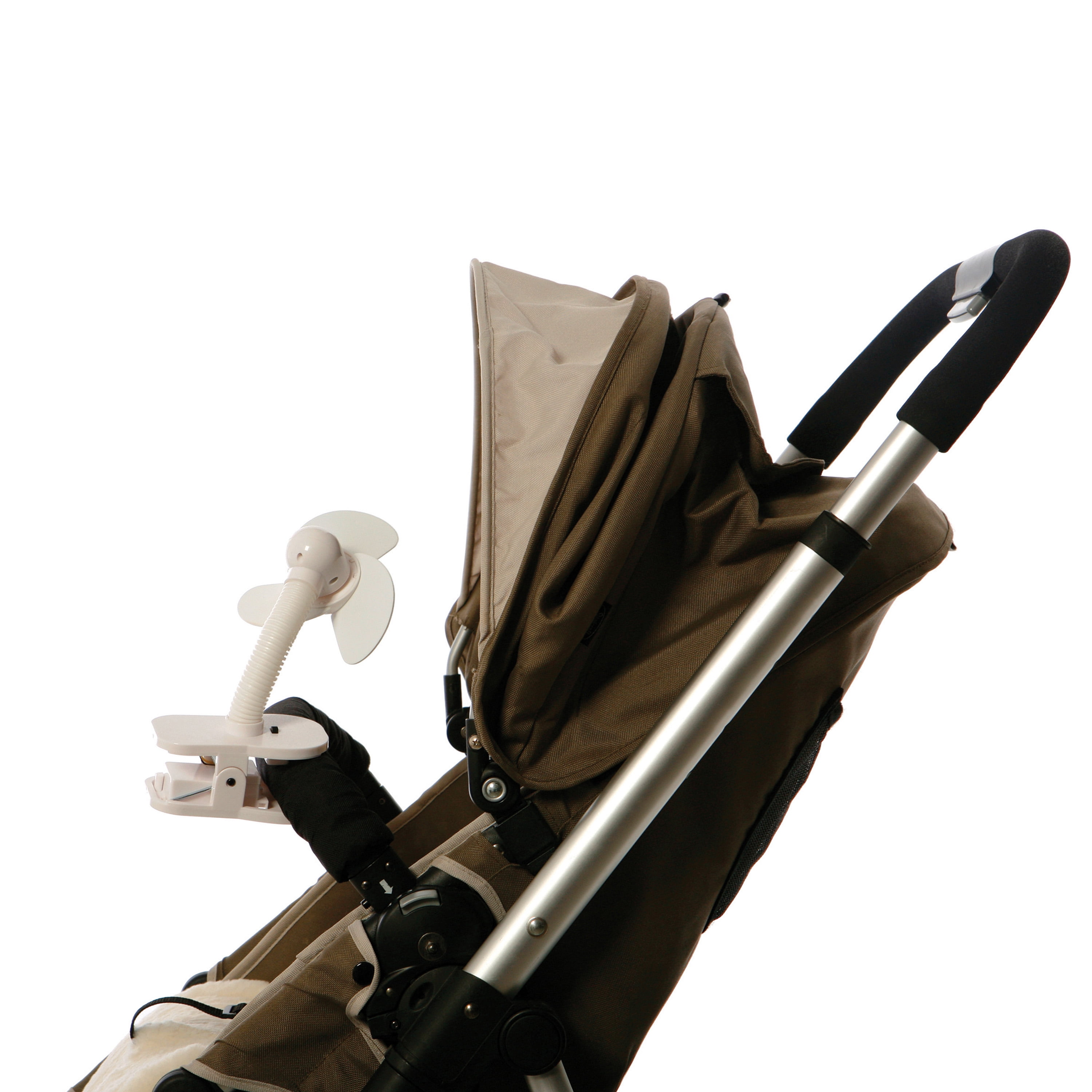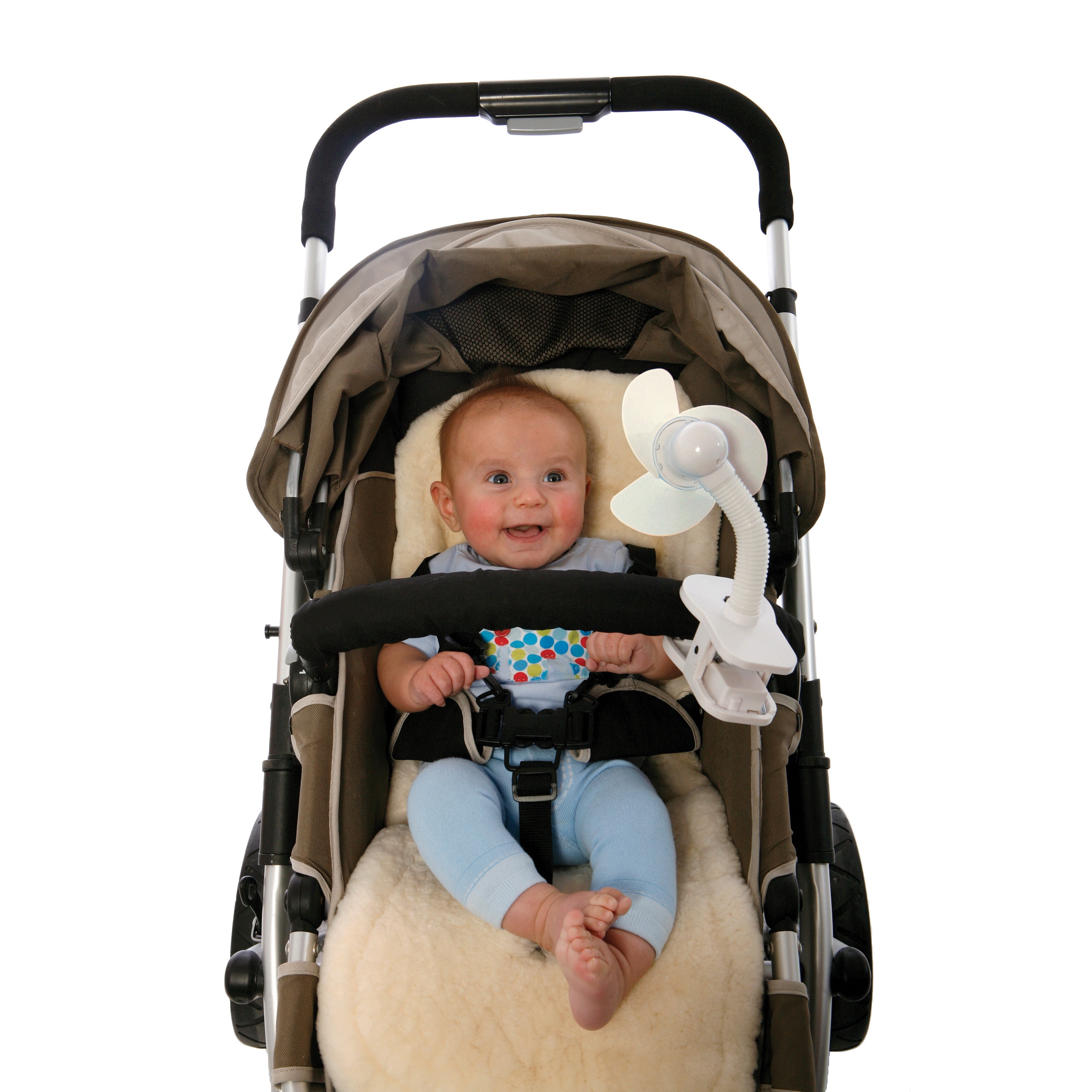 Recommends