Home Decorators Collection 37809-HBU Westchester 4-Light Polished Chrome Round Drum Pendant Hanging Light, Glam Styled Kitchen Pendant
This 4-light pendant is decked in reflective chrome trim and quality crystals. A truly stylish piece, light glistens off of each surface adding a radiant glow while captivating audiences. with a 16 in. Dia, this pendant will fit in smaller spaces that still require a touch of glam.
Chic polished chrome finish
Laser-cut frames designed to perfectly hold each crystal
Glamorous and luxurious style for smaller spaces
Radiant glow
4 light pendant
Quality crystals
16 in. Dia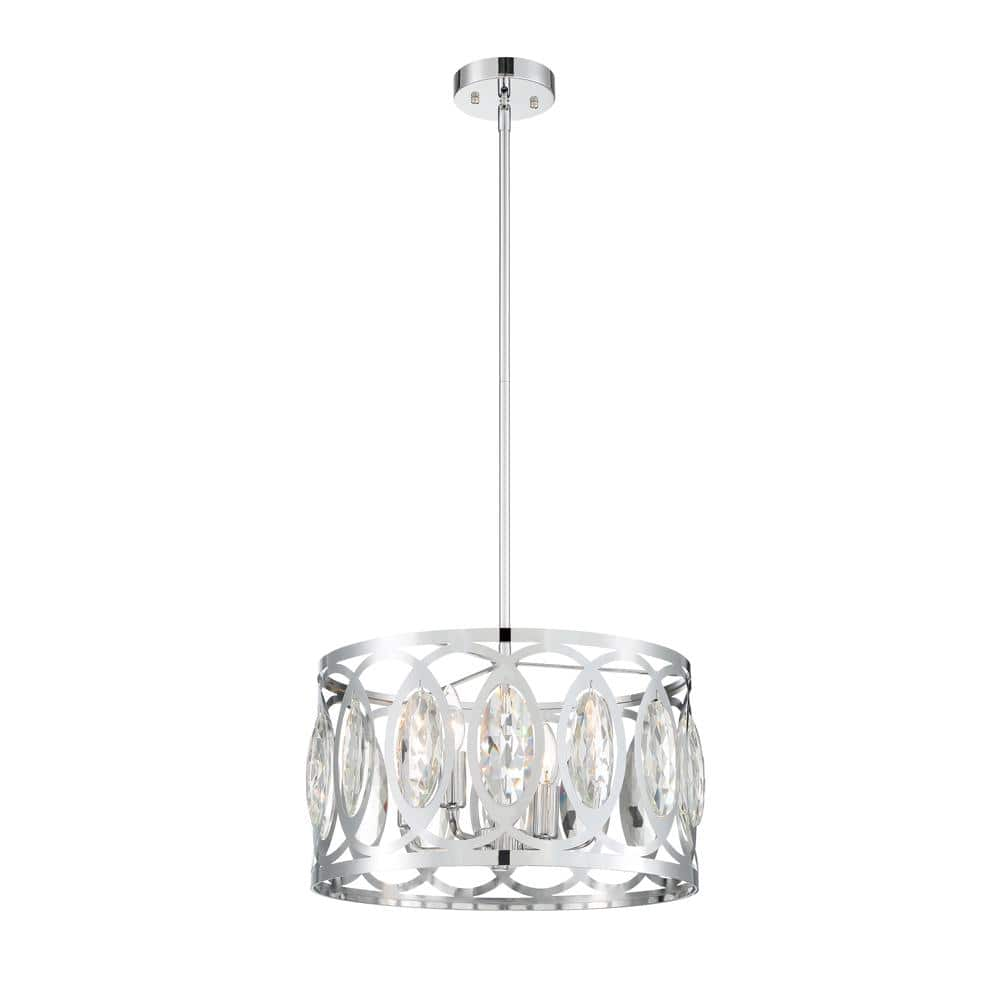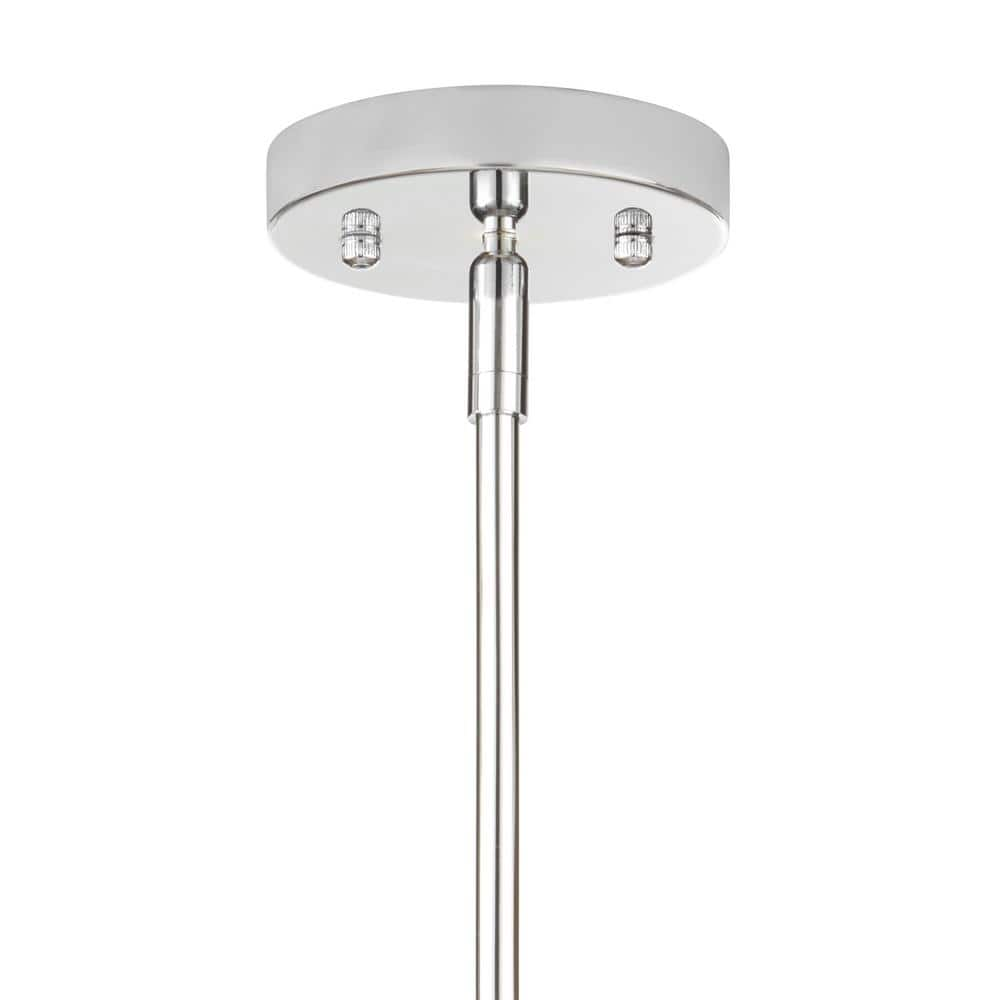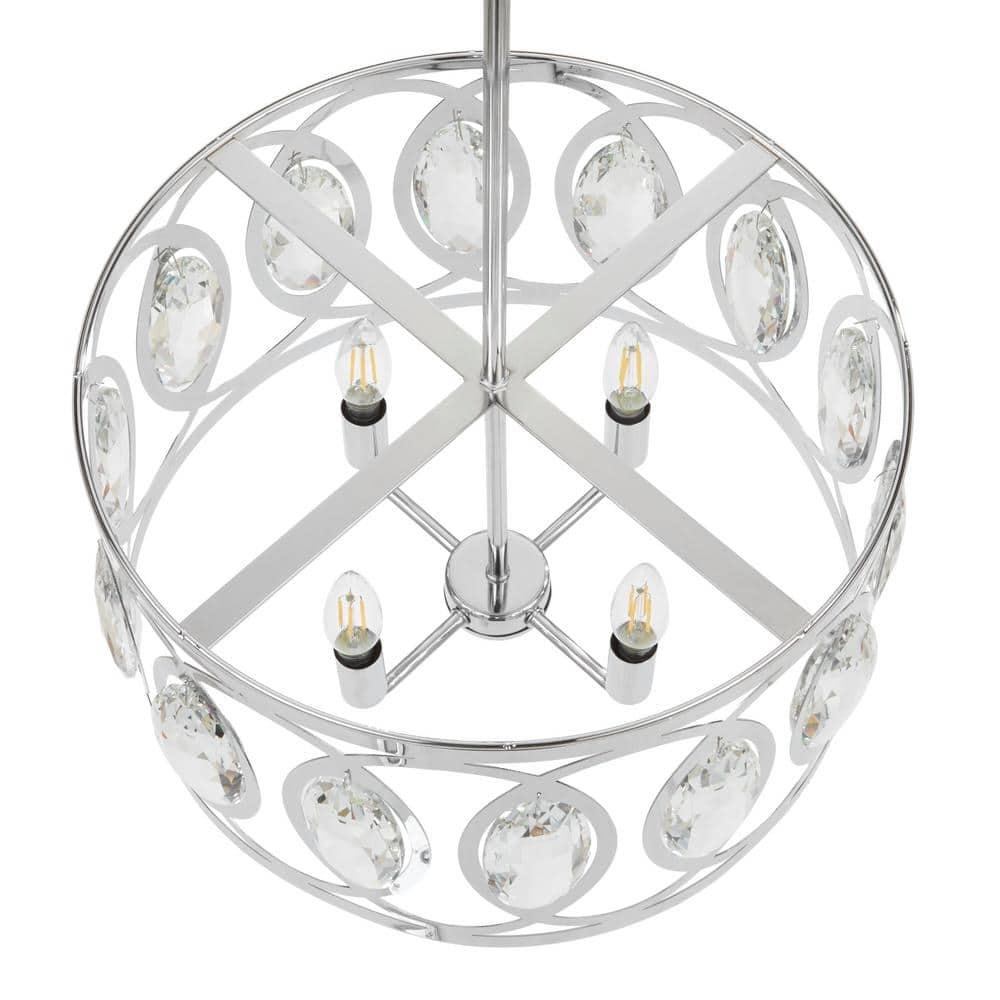 Recommends
Click here for more Pendant Lights on Our Website
Please search and try the product you are looking for on youtube,see the product review you are looking for, thankyou.