Hommpa Rocking Chair Upholstered Rocker Armchair Modern Accent Chair for Living Room Bedroom Patio Lounge Chairs
Hommpa Rocking Chair Upholstered Rocker Armchair Modern Accent Chair for Living Room Bedroom: Hommpa Rocking Chair accent chair with arm built with a strong wood frame and thick padded backrest, you can find stability and comfort at your leisure. And the ergonomic armrest adds to the comfort. This rocking lounge chair brings great comfort and allows adults and children to enjoy the fun of rocking chair. It is suitable for living room, bedroom, dining room and office to add a unique style to your house.
Swing Design: Sit in a rocking chair and enjoy reading time. Sway slowly in your home or beautiful garden. Comfortable for lounging, resting.
Soft Cushion: The armchair adopts a modern curved backrest and a cushioned seat, which is very ergonomic and can provide enough support for your lower back and spine. The armrest design wraps your body in the smooth and soft seat, making you feel so relaxed
Sturdy Legs: Fully upgraded with rubber wood stable legs. When used as a leisure chair, it is more stable and greatly reduces the possibility of tipping over
Multi-purpose: This rocking chair feels right at home in a nursery, living room or any shared space. You can sit in a chair to read newspapers or watch TV, also suitable for mothers to sit in a chair to coax their baby to sleep
Hommpa Rocking Chair Upholstered Rocker Armchair Modern Accent Chair for Living Room Bedroom:
Hommpa Rocking Chair accent chair with arm built with a strong wood frame and thick padded backrest, you can find stability and comfort at your leisure. And the ergonomic armrest adds to the comfort. This rocking lounge chair brings great comfort and allows adults and children to enjoy the fun of rocking chair. It is suitable for living room, bedroom, dining room and office to add a unique style to your house.
Swing Design: Sit in a rocking chair and enjoy reading time. Sway slowly in your home or beautiful garden. Comfortable for lounging, resting.
Soft Cushion: The armchair adopts a modern curved backrest and a cushioned seat, which is very ergonomic and can provide enough support for your lower back and spine. The armrest design wraps your body in the smooth and soft seat, making you feel so relaxed
Sturdy Legs: Fully upgraded with rubber wood stable legs. When used as a leisure chair, it is more stable and greatly reduces the possibility of tipping over
Multi-purpose: This rocking chair feels right at home in a nursery, living room or any shared space. You can sit in a chair to read newspapers or watch TV, also suitable for mothers to sit in a chair to coax their baby to sleep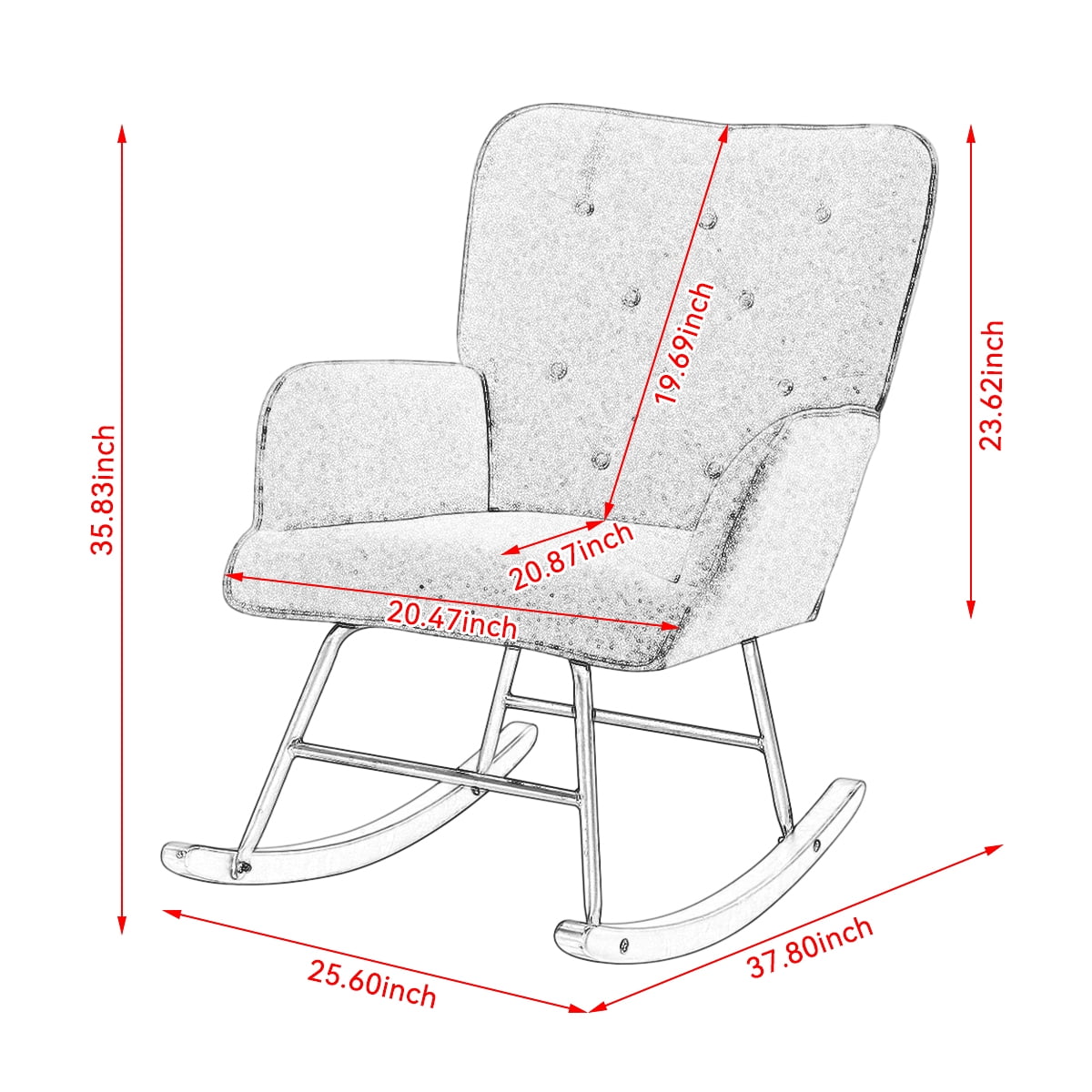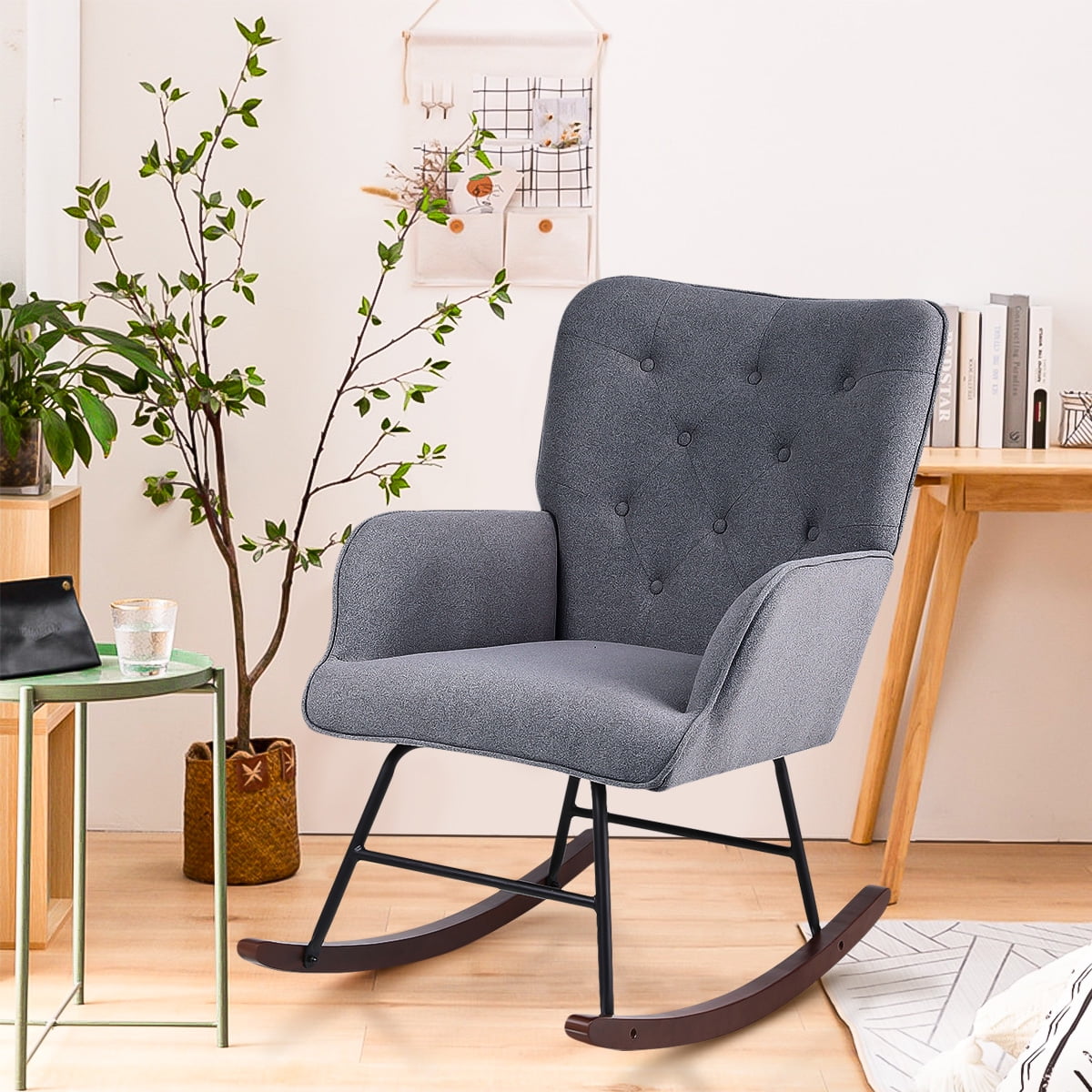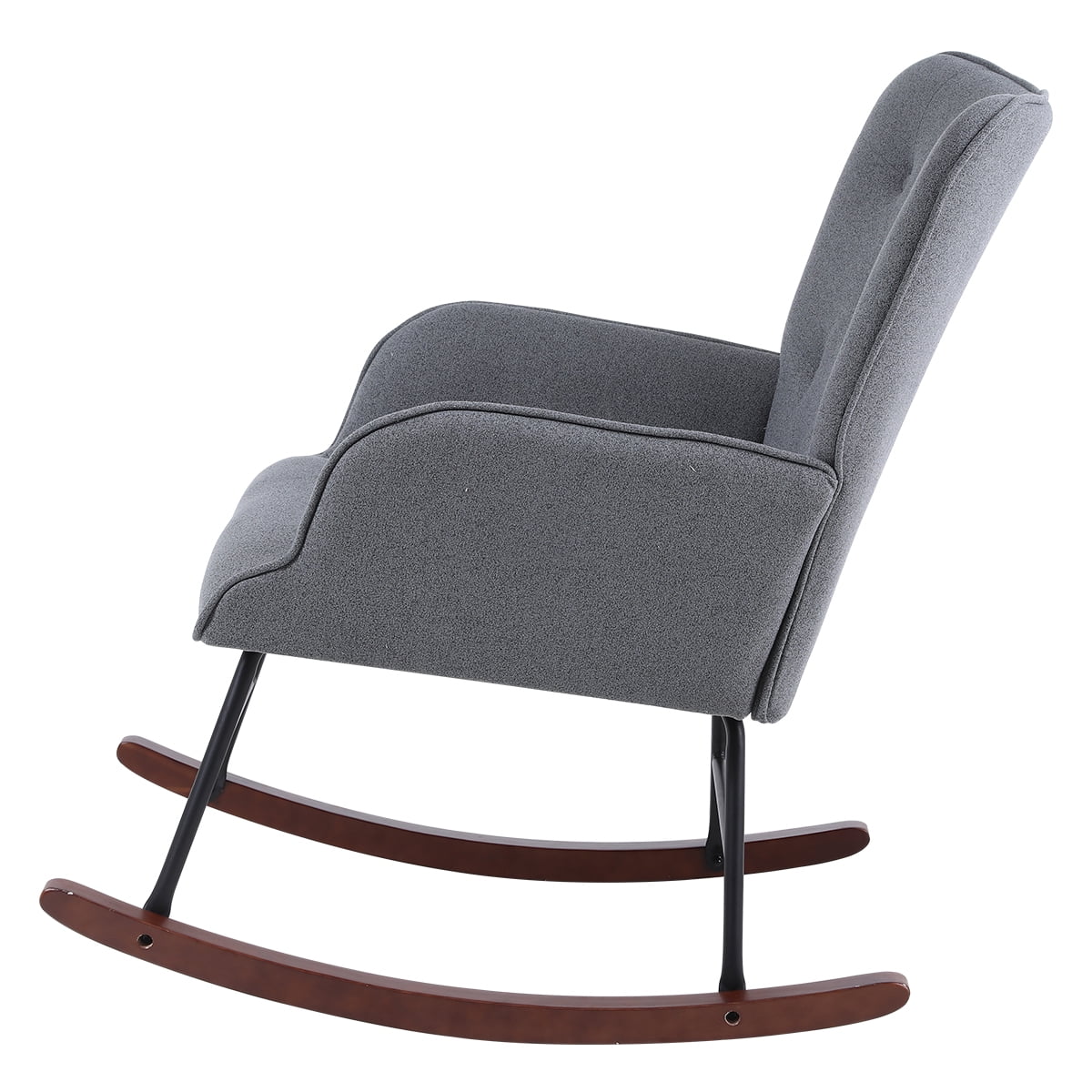 Recommends