HULKMAN Alpha 85 Jump Starter 2000 Amp Portable Car Starter with LED Display for up to 8.5L Gas and 6L Diesel Engines
HULKMAN aims to transform how we get around, maximizing driving convenience and making lives better through easy-to-use and ground breaking innovations. Model Number: Alpha 85 Juiced up to 18 months. Extreme low self-discharge, free your worry about losing charge during the storage. Always get ready to start. HULKMAN is committed to bringing cutting-edge automotive & energy technology to every driver. We do this by devoting our talents and technologies to creating superior products and services with a focus on our people and by positively impacting local communities.
Easier & Safer Start Assurance: Product status is intuitively shown on a 3.3-inch smart screen, so you can start your car easily. Over 9 types of protection, free your worries of misoperation and sparks.
Powerful Performer: 2000 Amps peak cranking amp can start the vehicles up to 8.5L Gas/6.0L Diesel engines. A single charge can achieve 60 times jump-start.
65W High-Speed Charge: Charge from 0% to 100% in less than 1.5 hours, with our patented 65W Speed Charge. But just over 20% of power is enough to start your car if necessary
More than a Jump Starter: It's also a 20000mAh battery bank for charging devices and a flashlight with 3 modes. Plus a 12 volt 10 amps port for powering any 12V DC devices, like tire inflators, inverters, and more.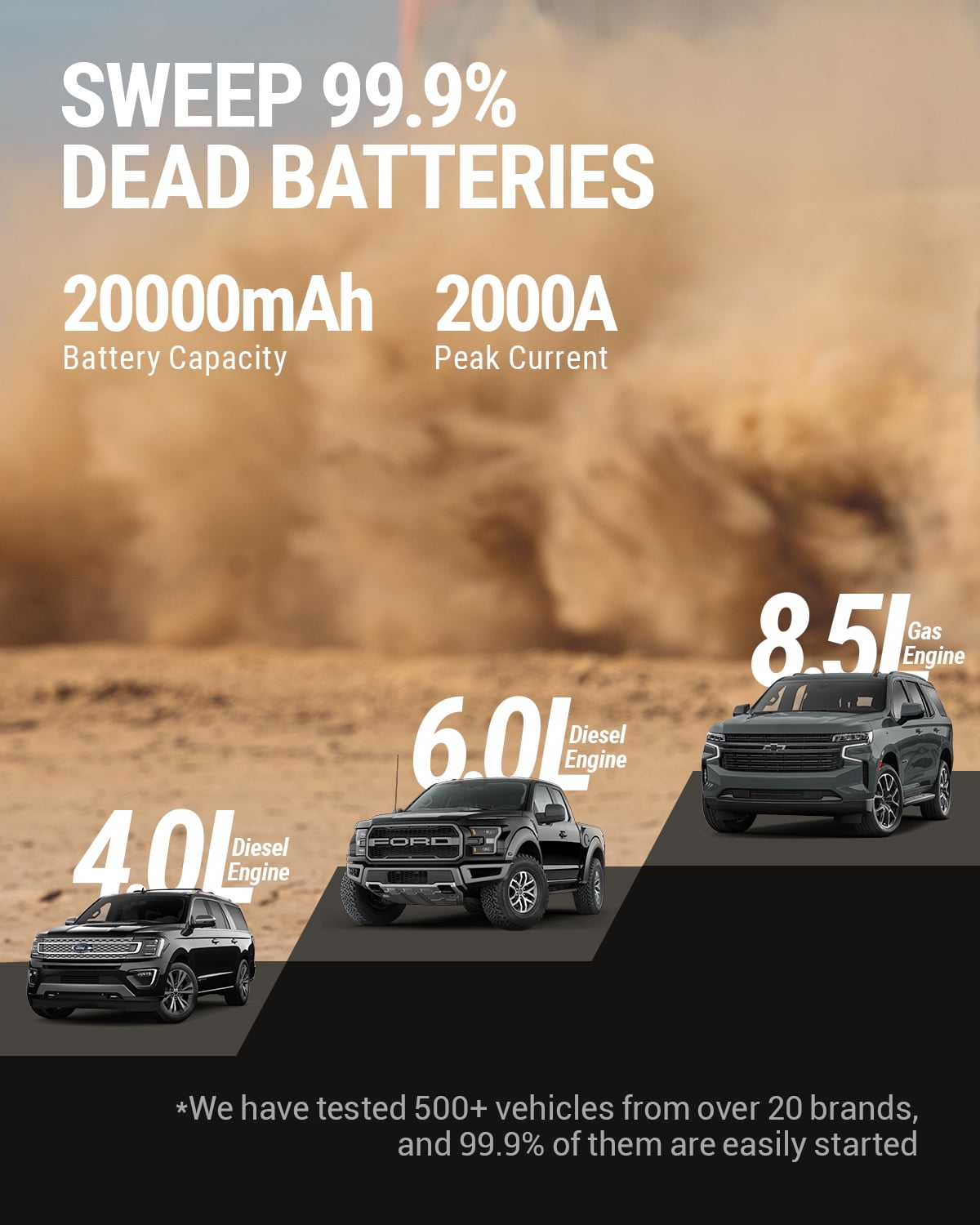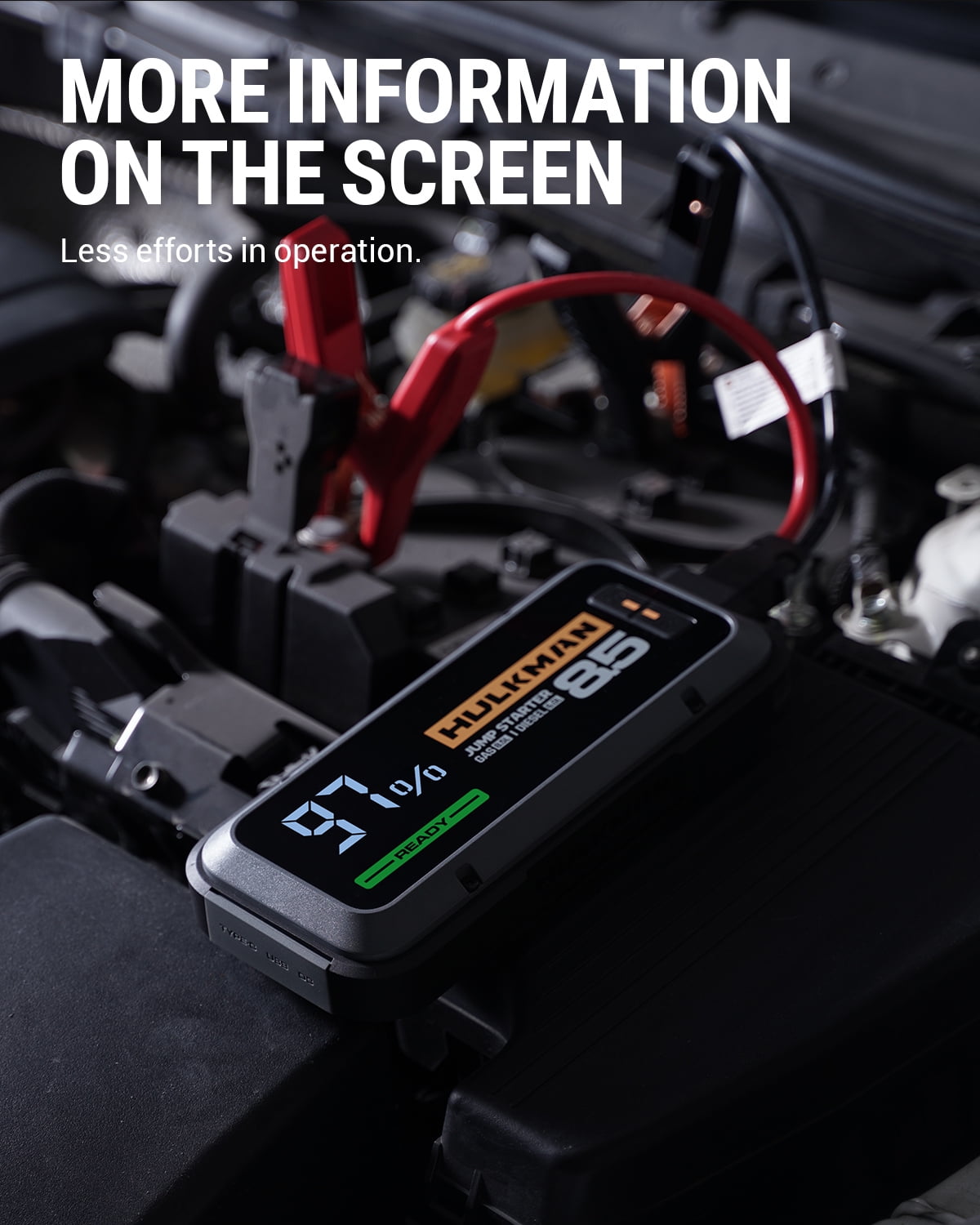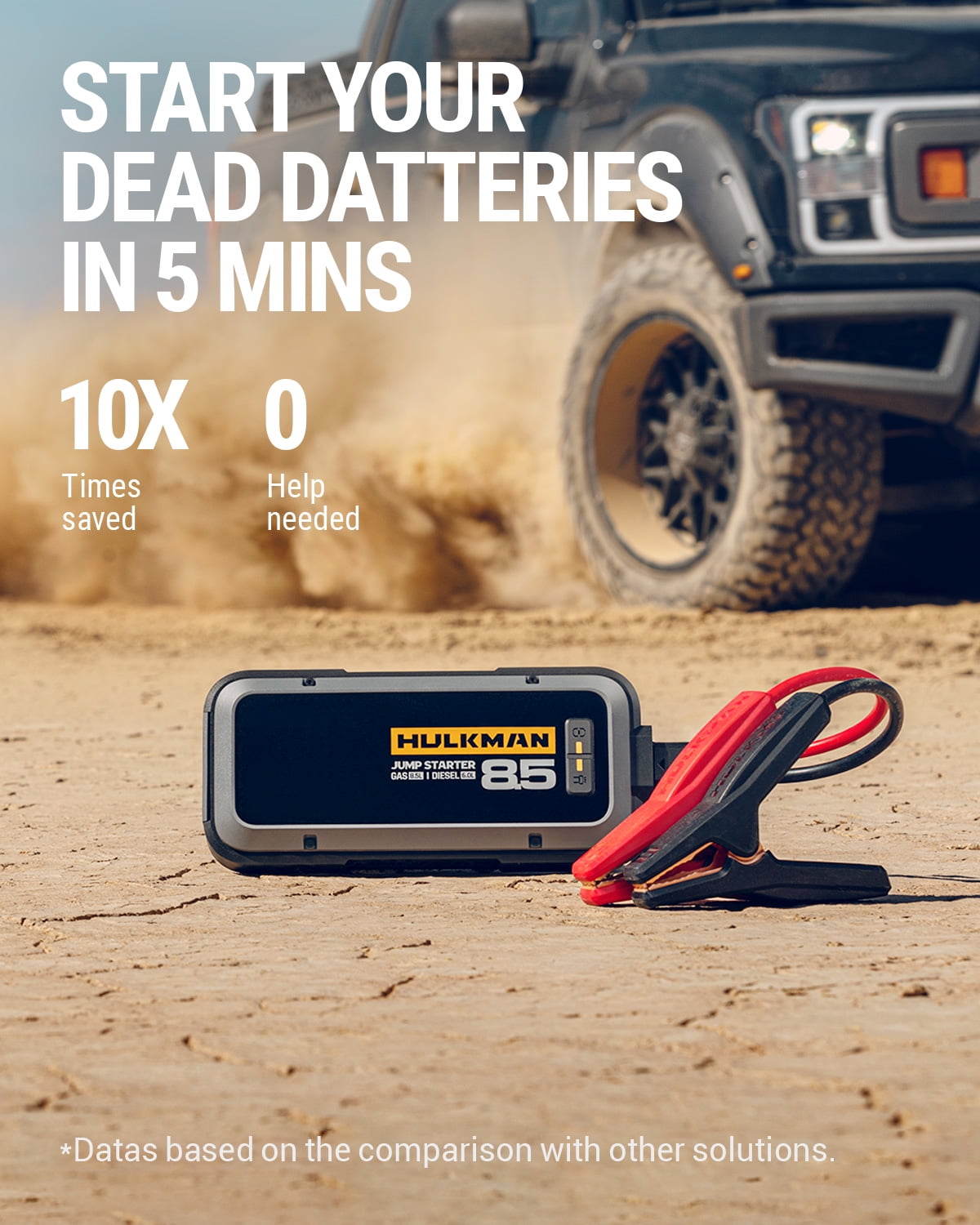 Recommends