KeaBabies Organic Baby Bandana Bibs, Drool Bibs for Boys (Grayscape)
Drooling is a developmental milestone for all babies, and they drool a lot. With KeaBabies Bandana Bibs, you can deal the drool situation with ease. The stylish bandana design is easy to match the everyday outfit and provides wide coverage over your baby's chest, allowing your baby to feel dry and fresh all day long.
8-Pack Stylish Bandana Drool Bibs – KeaBabies Organic Bandana Drool Bibs come in gender-neutral shades that can be mixed and matched easily with your baby's outfit of the day. The soft, organic material allows your little ones to keep their cool while they drool.
Highly Absorbent – Featuring a dual-layer of GOTS Organic Cotton (License No.: 1042833) for optimum absorption, backed with soft polyester fleece for extra protection. Your baby stays fresh and dry all day long. Super easy to clean, perfect for daily use. Machine wash and tumble dry low.
Comfort at Its Finest – We use handpicked ultra-soft premium organic fabric to ensure that your baby can drool in comfort all day long. Our Bandana Bibs come with fine-quality stitching that is gentle on delicate skin.
Multiple Fit Option with 3-stage Snaps – Designed to grow with your baby, our Bandana Bibs feature two sets of adjustable nickel-free snaps that withstand tugging and pulling. Suitable for newborns up to 36 months.
A Gift in Style – Every parent loves a stylish, practical gift. KeaBabies Organic Bandana Drool Bibs comes in a sustainable gift box – great for baby shower gifts and beyond.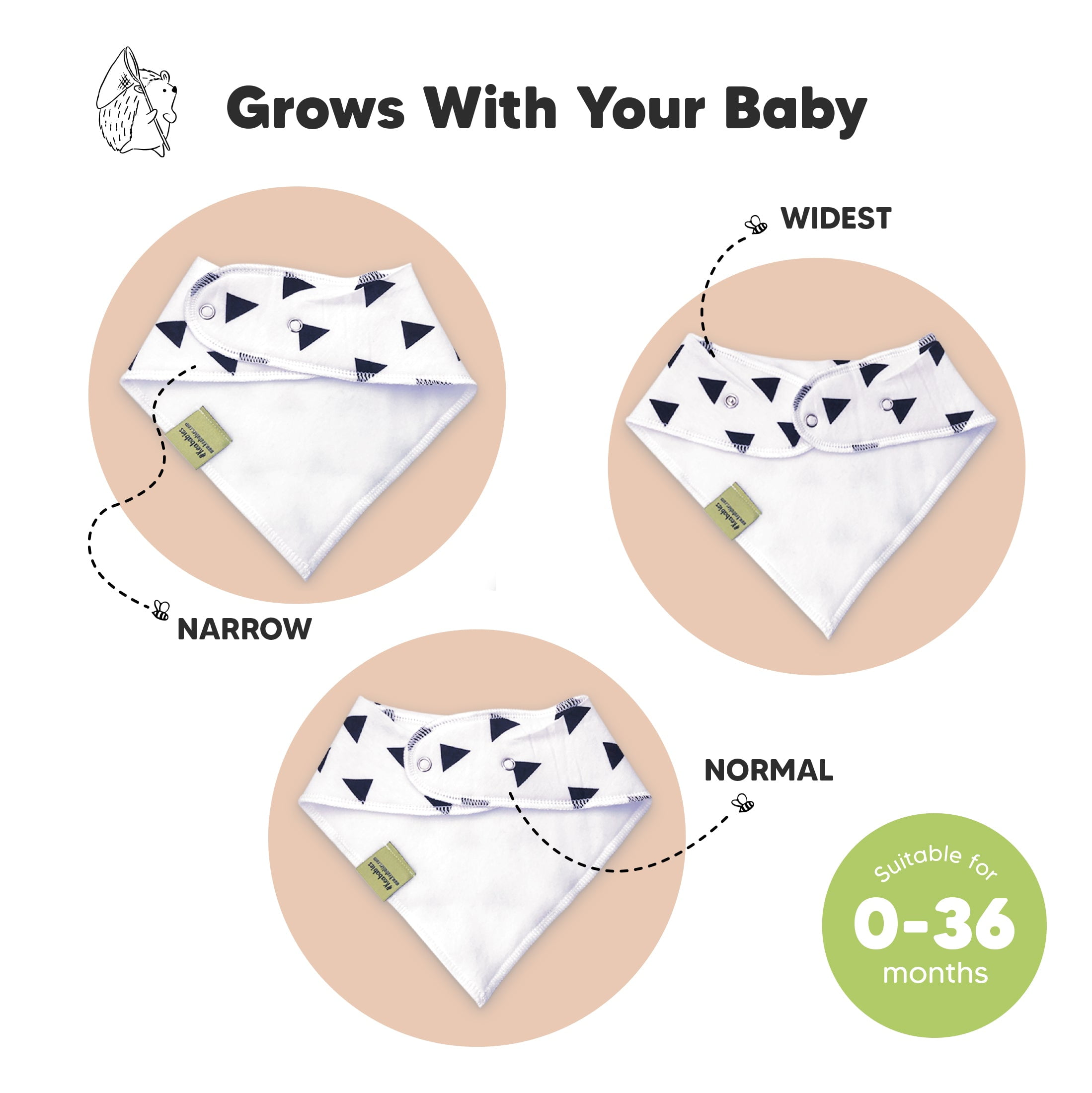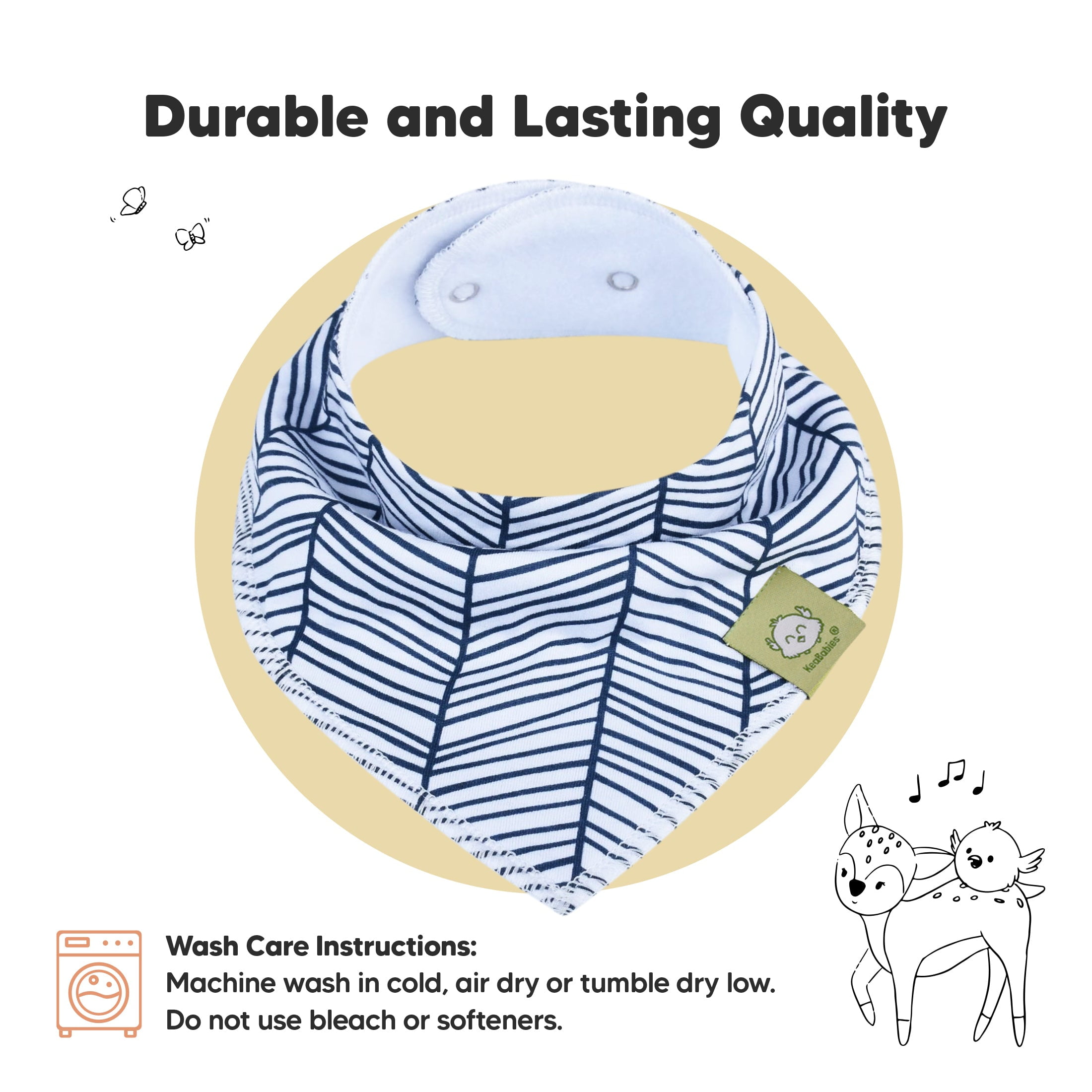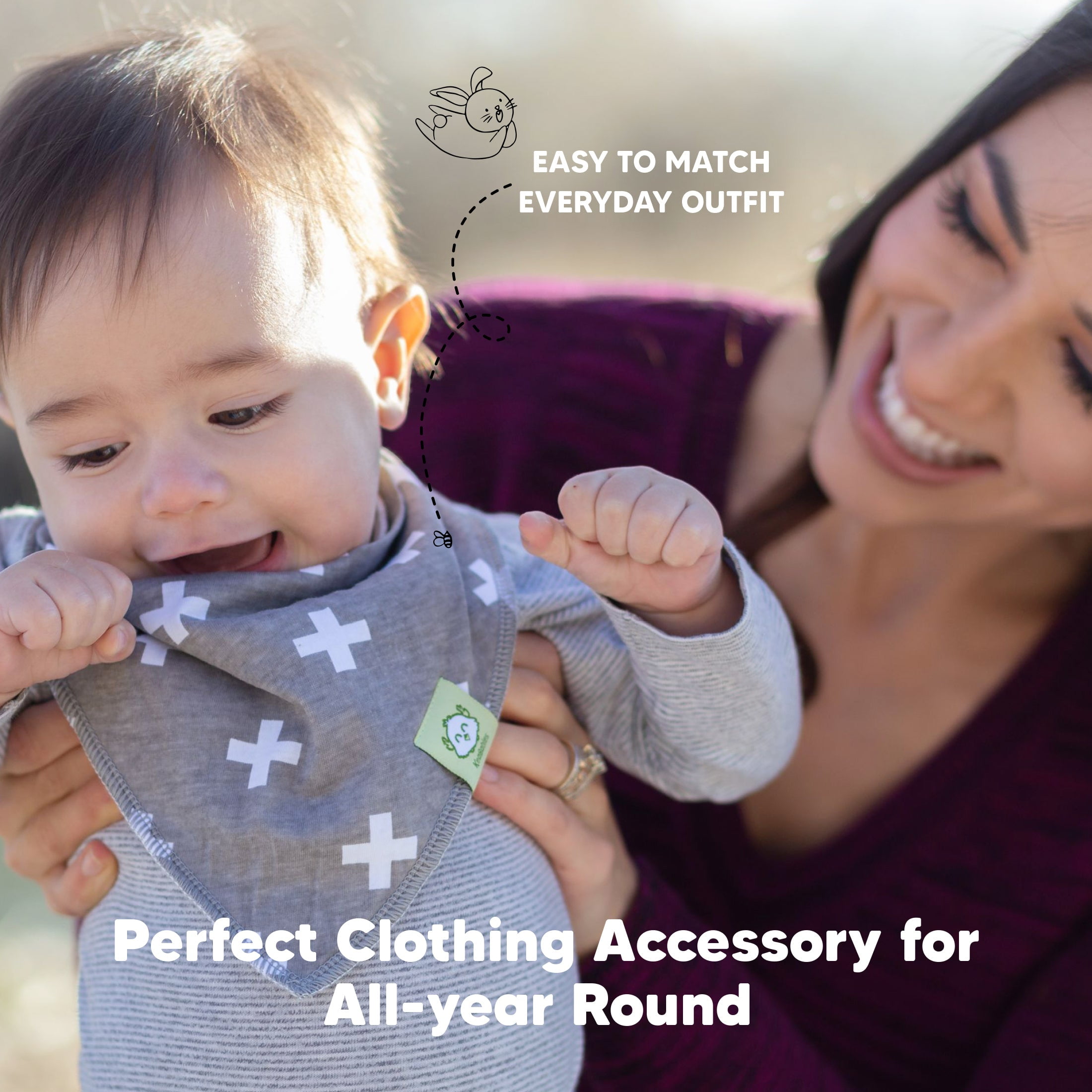 Recommends