Lansinoh Silicone Manual Breast Pump for Breastfeeding Moms
Collect up to 4oz of precious breastmilk with Lansinoh's Silicone Breast Pump. A manual breast pump made from premium BPA and BPS free silicone. Designed by Lansinoh breastfeeding experts to make sure it comfortably fits every breast. You won't lose a single drop of breastmilk with our adjustable neck strap and suction base. Uses natural suction to collect breastmilk hands-free as a breast pump.  Lightweight and portable so you can take it anywhere with you.  Make it part of your breastfeeding supplies! This product is not intended to replace the Lansinoh Manual Breast Pump or another breastpump to maintain supply when away from baby.
Lansinoh has been helping moms and babies get a good start to their new lives for over 35 years. We offer a variety of postpartum and breastfeeding essentials including Lansinoh lanolin nipple cream, Lansinoh disposable nursing pads, washable nursing pads, Lansinoh breastmilk storage bags, manual and double electric breast pumps, nipple shields, plastic and glass baby bottles, nipple cream for breastfeeding organic, and other therapy products.
Contents- Lansinoh Silicone Manual Breast Pump, adjustable neck strap, and cap
Natural Suction- Securely attaches to all breast shapes and sizes
Adjustable Neck Strap- Detachable and easily clips on and off
Protective Cap- Keeps the Silicone Manual Breast Pump dust-free and clean in between uses
Build-In Spout- For easy use transferring precious breastmilk to Lansinoh Breastmilk Storage Bags or bottle
Food Grade Silicone- 100% BPA and BPS free hand pump
Easy to Clean- Dishwasher safe to wash on top rack
Sterilizer Compatible- Safe to clean in microwave steam sterilizer bag or special sterilizing machine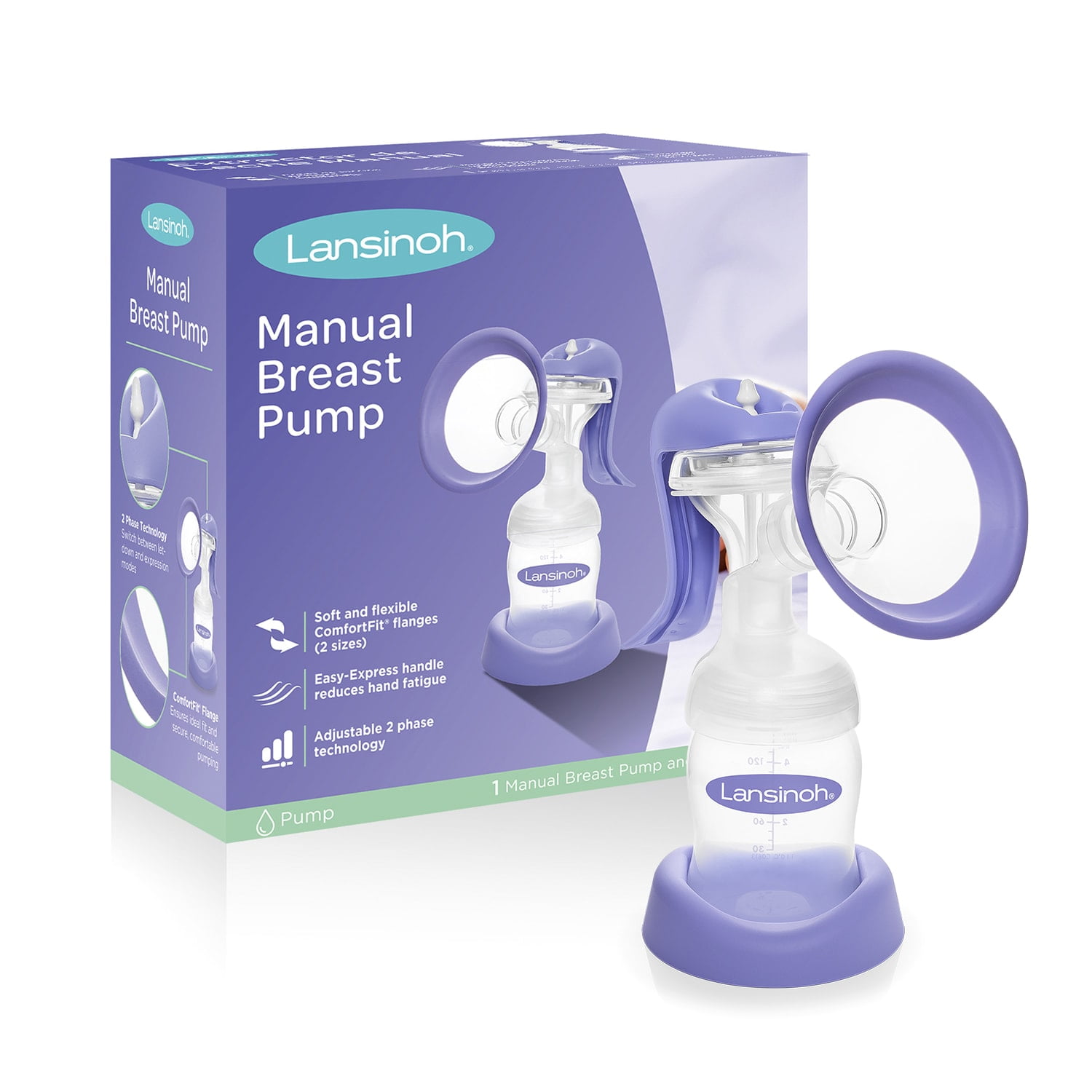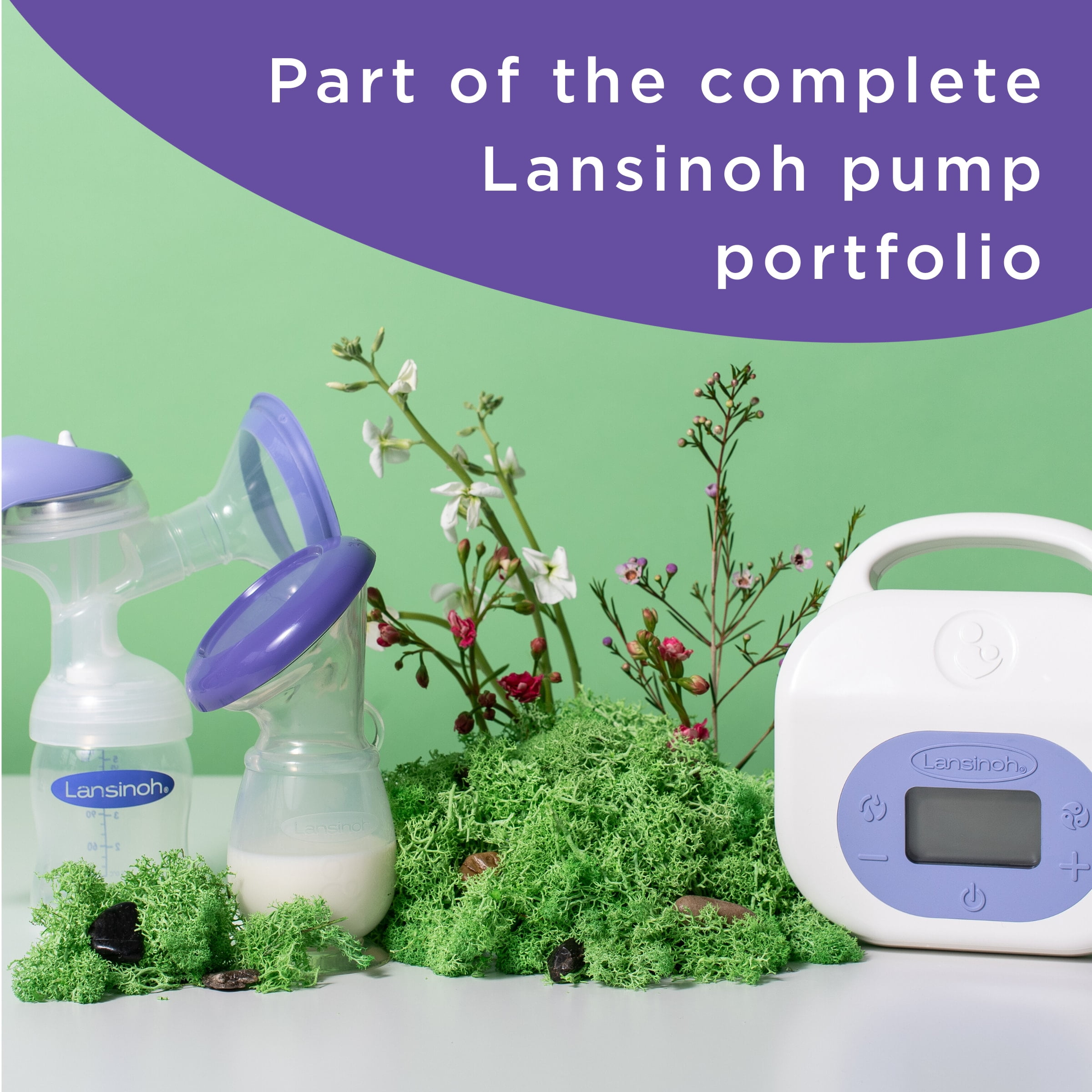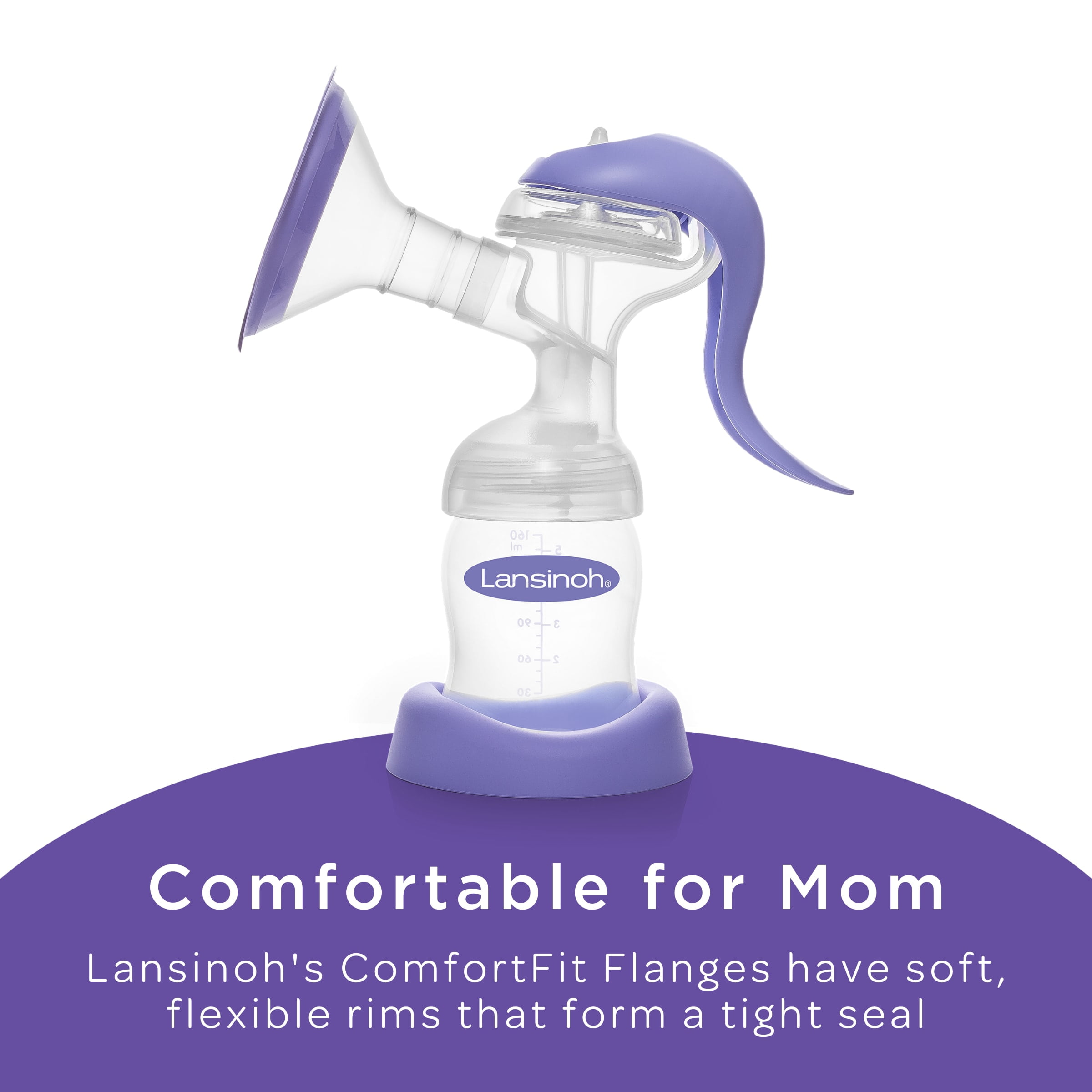 Recommends