LEPOWER 35W LED Security Lights Motion Sensor Light Outdoor, 3500LM Motion Security Light, 5500K, IP65 Waterproof, 3 Head Motion Detected Flood Light for Garage, Yard, Porch (White)
LEPOWER LED security light is a part of LEPOWER's continuing pursuit of creating highly efficient and convenient products for our customers. A more sensitive, durable aluminum material design, will give you a better experience. The motion light outdoor can be triggered by moving people, cars, or animals up to 72 feet detection distance at a 180 º sensing angle, safeguarding your home 24/7.
Also, This security flood light is powered by LED lamp beads, ensuring to provide better illumination(soft light, anti-glare), and it has IP65 waterproof ability, ensuring it can work normally outdoor withstanding heavy rain, sleet, or snow, perfectly as outdoor lighting for the safety of your family. Highly recommend for the porch, back yard, front door, garage, deck, walkway, step, etc.
LED Motion Sensor Security Light (NOT Solar Powered):
35W Brightness and Energy Saving: Powered by LED lamp bead as the security light source, enables it to produce up to 3500 lumens at low power of 35W; With an optical designed filter lens, it provides better illumination; Save more than 80% electricity bill compared with equivalent traditional halogen bulbs 175W.
Motion Sensor Lights: Security motion light can be triggered by the moving human, cars, or animals up to 72feet sensing range at a 180 º detection angle; Bringing extra safety to your home.
Adjustable Design: You can adjust the 3 security light heads and motion sensor heads to a different angle as your requirement. This outdoor motion security light can be installed for wall mounting by following a few wiring steps. When the security light is triggered, the lighting time is 10s to 10min (max).
Metal Design: The outdoor security lights motion is made of durable aluminum, and has good heat dissipation; The lifespan of light will be up to 50,000hrs.
IP65 Waterproof: IP65 waterproof can be against terrible weather like a rainstorm, sleet, or snow, good for the porch, back yard, front door, garage, driveway, walkway, step, etc.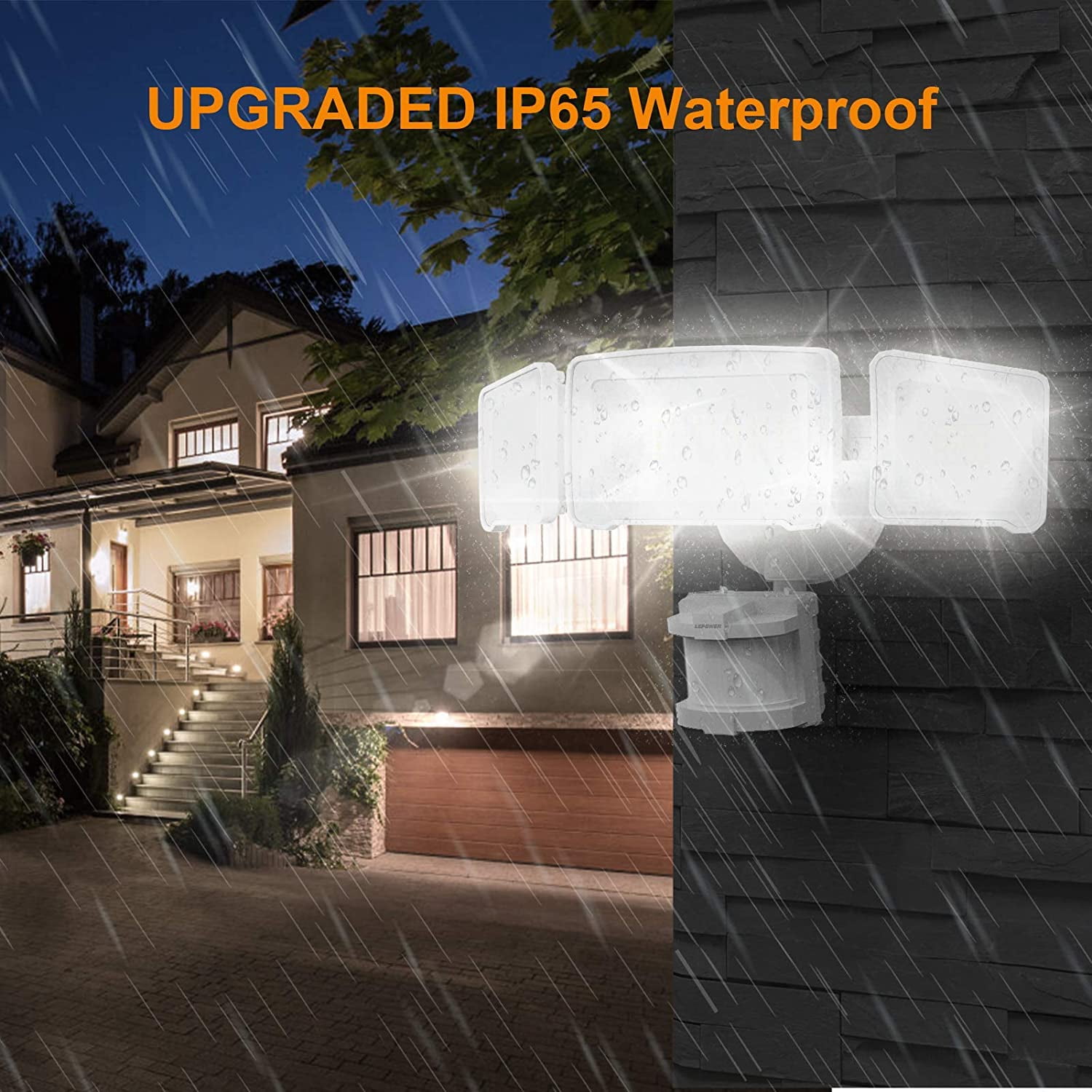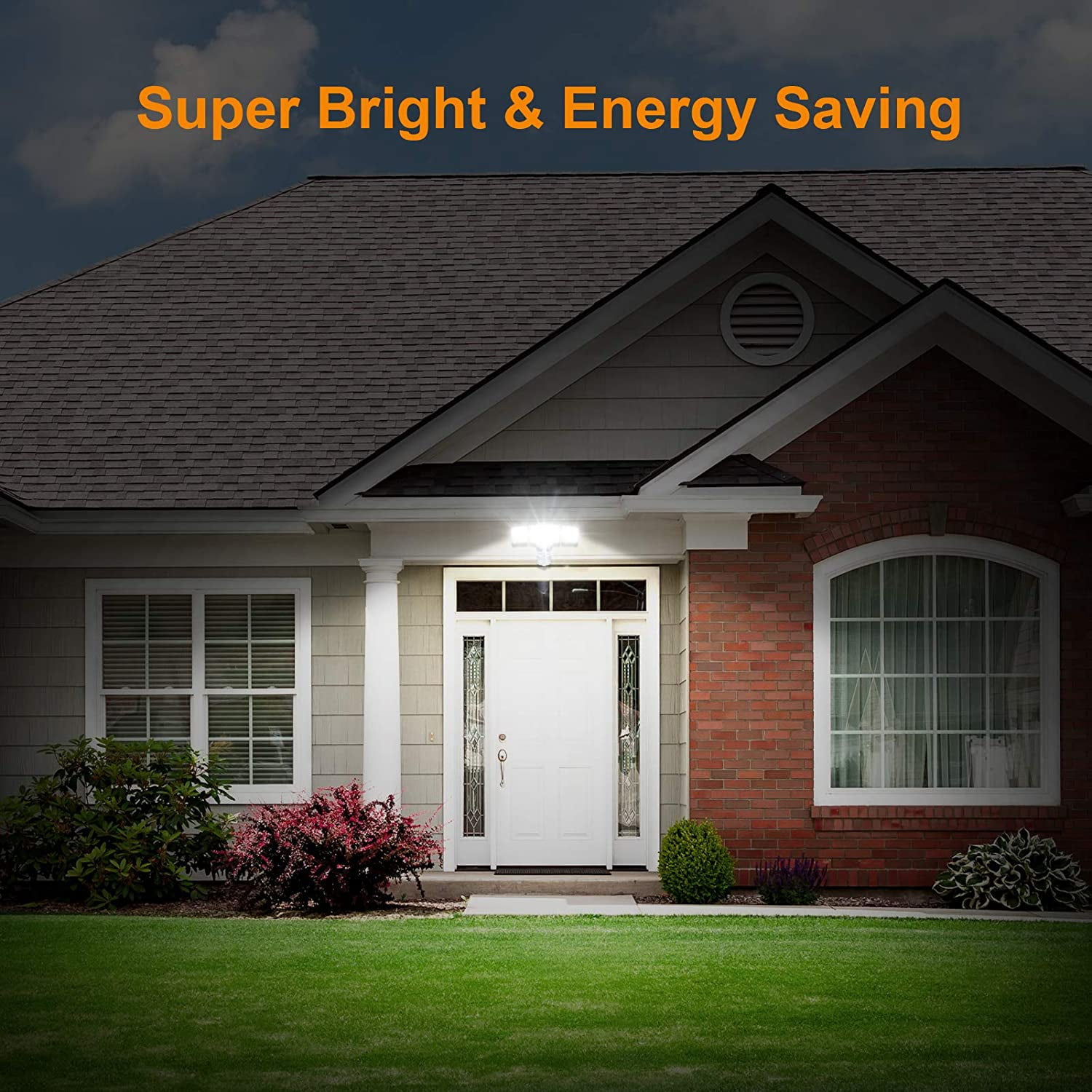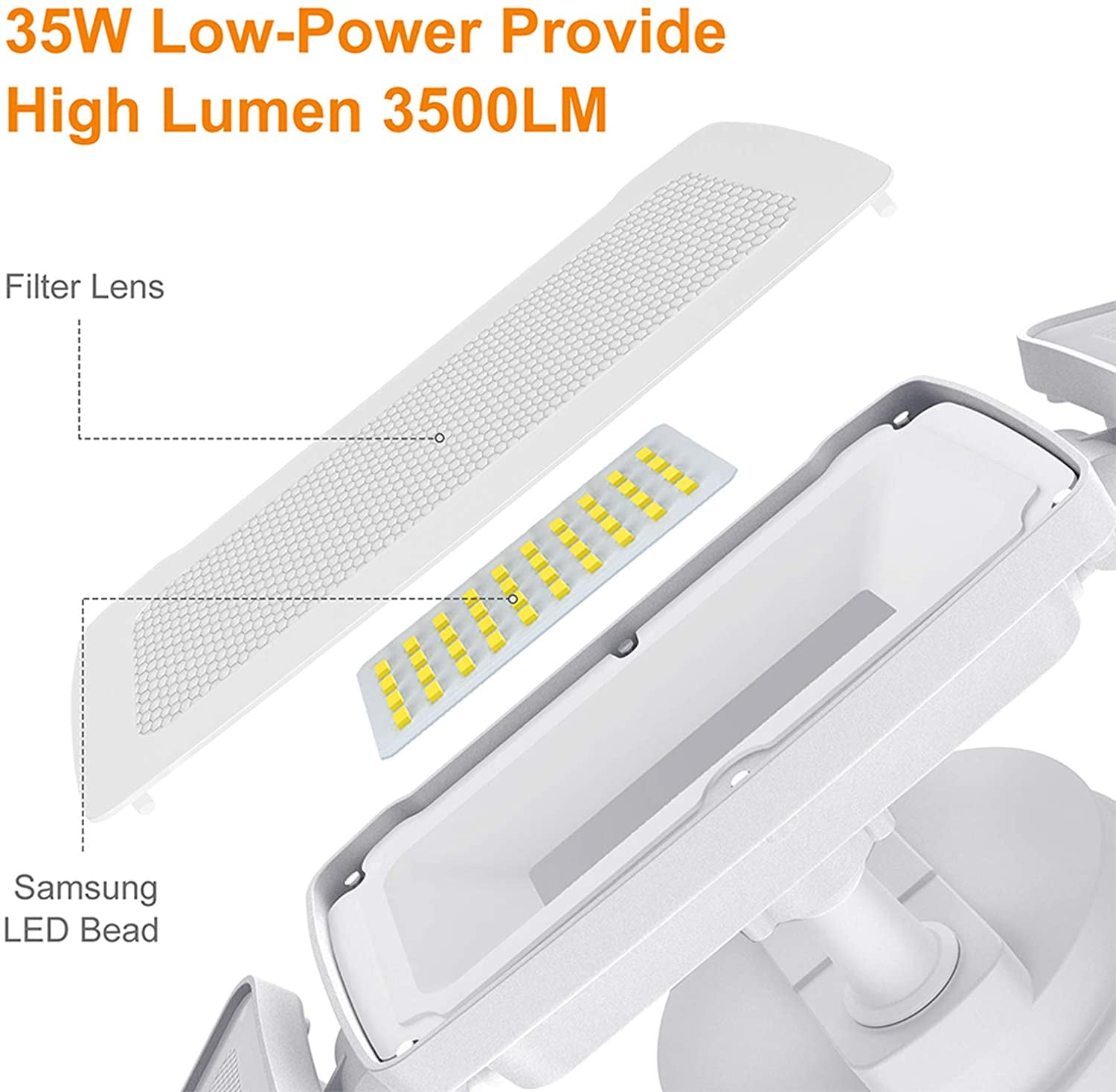 Recommends