Mainstays Memory Foam Futon, Blue Faux Suede
Featuring a split backrest and tapered legs, this futon showcases a clean silhouette to the fullest, making it perfect for adding a modern flair to any living ensemble. The split-back design of this futon sofa can be easily adjusted to any of your activities, from time for a friendly chat, reading or watching TV to a quick nap or a good night's sleep. The armrests of the sofa bed have four adjustable positions, can be raised up as armrests, pillows or footrests, or can be laid flat to accommodate more people. This futon bed frame is made of solid wood, with 6 metal legs to ensure that it is still strong and durable in your long-term use. Perfect for unexpected overnight guests, or just a convenient nap spot, this is a versatile solution for small spaces in apartments, studios, and homes.The cushioni is filled with a high-density sponge, so it has great resilience and is very comfortable to sit on. The sofa is made of 100% polyester, which has excellent elasticity and toughness. What's more, the coil spring is evenly stressed, not easy to deform, and can last for a long time. It's very easy to assemble, Amazingly, in less than 20 minutes, the simple assembly of unboxing and room placement can be done, with no expert assembly required. Start enjoying this convertible sleeper sofa for your everyday comfort. Futon dimensions: 72″W x 34″Dx 32″H. Sleeping dimensions: 72″W x 43″D x 17″H. Weight limit: 600 lb.
Contemporary design upholstered in soft, blue faux suede fabric
 Split seat and back
Memory foam provides good support
Converts from sofa to sleeper in seconds
Foldable winged armrest
 Sturdy wood frame and metal legs
Supports up to 600 lbs.
 Fill: 100% polyurethane foam
 Material: 100% polyester.
 Simple assembly required. Manual included.
Seat dimensions: 72″W x 34″D x 32"H
Sleep dimensions: 72″W x 43″D x 17″H
Weight: 83.8 lbs
Futon care: Spot clean with wet cloth or professional fabric cleaner. Do Not expose memory foam to direct sunlight.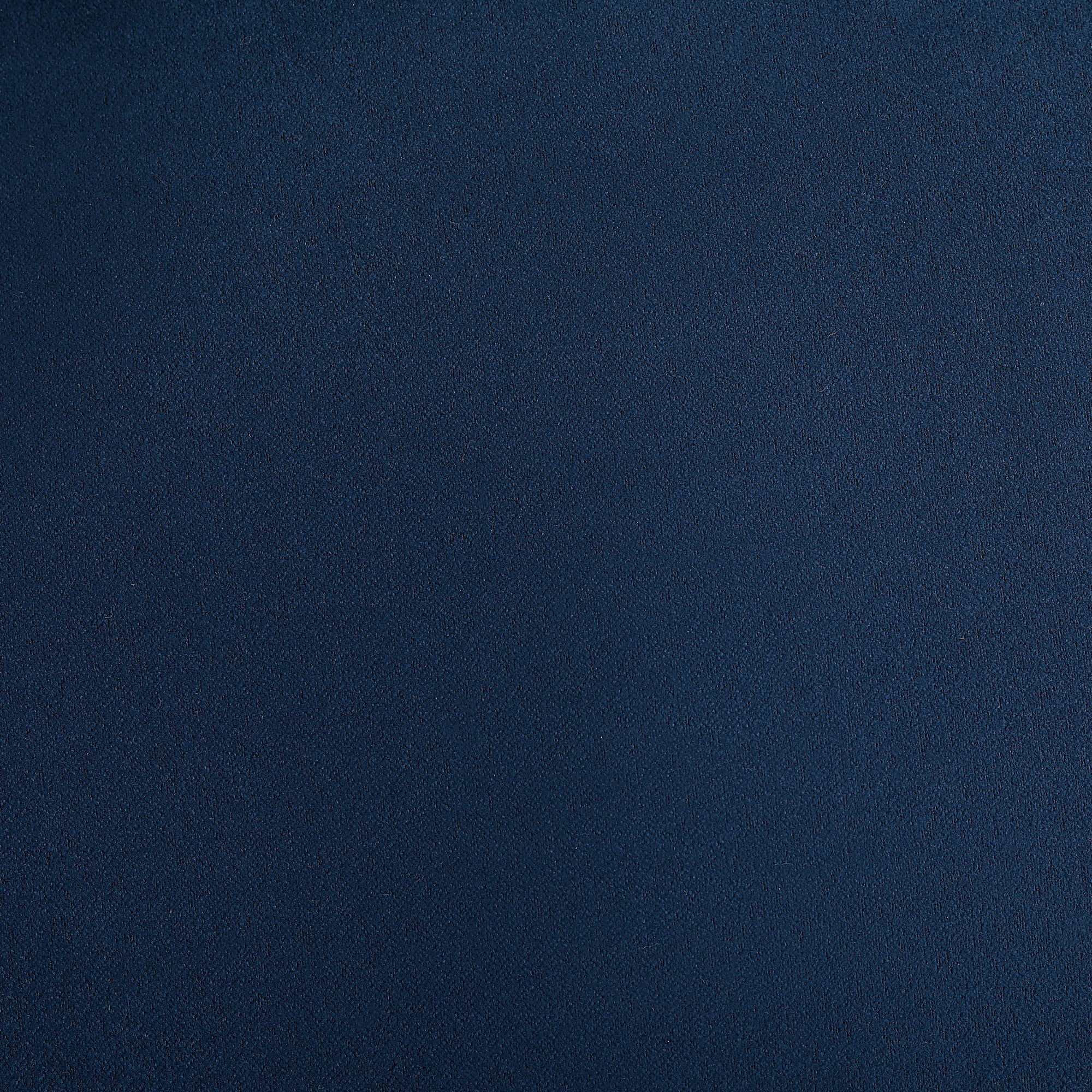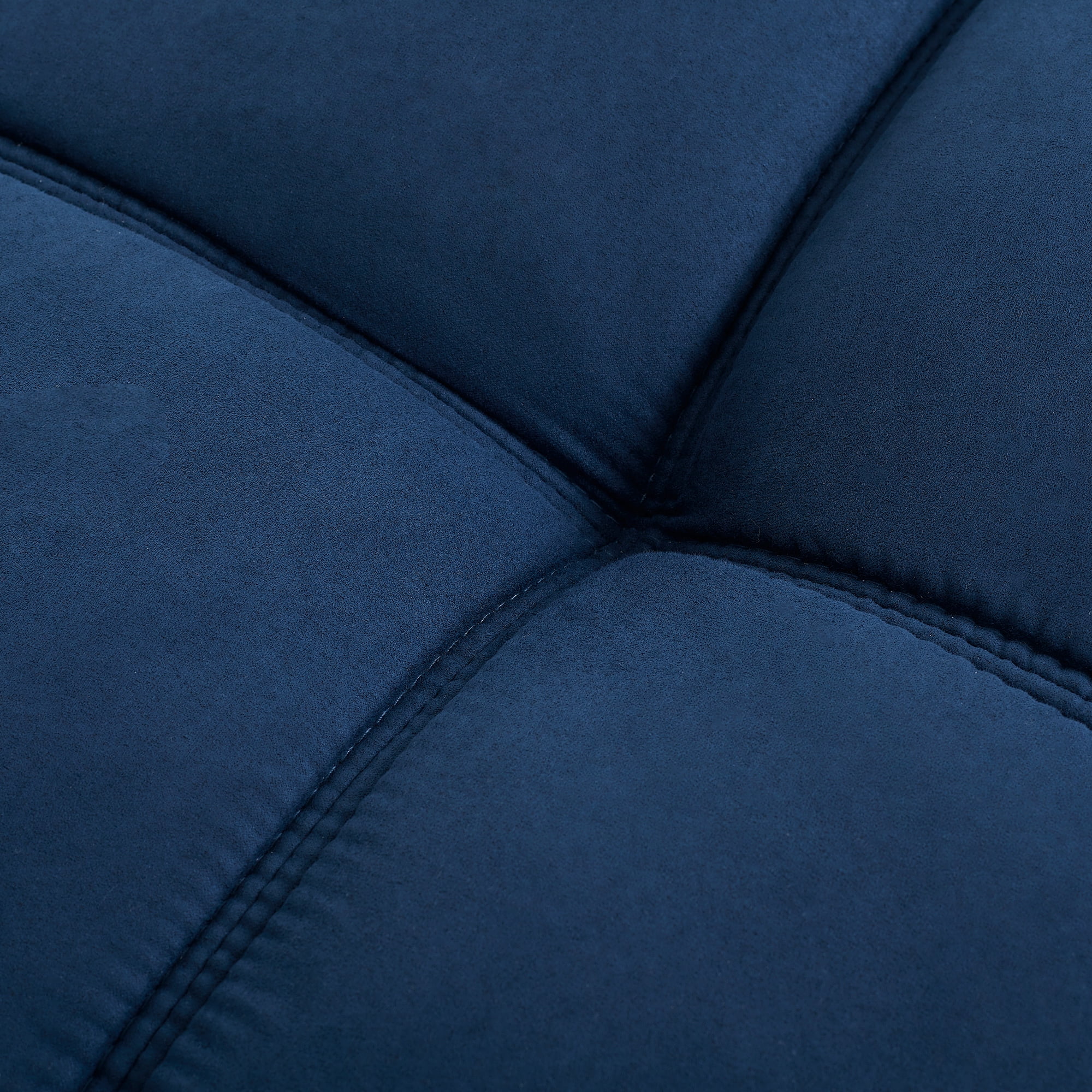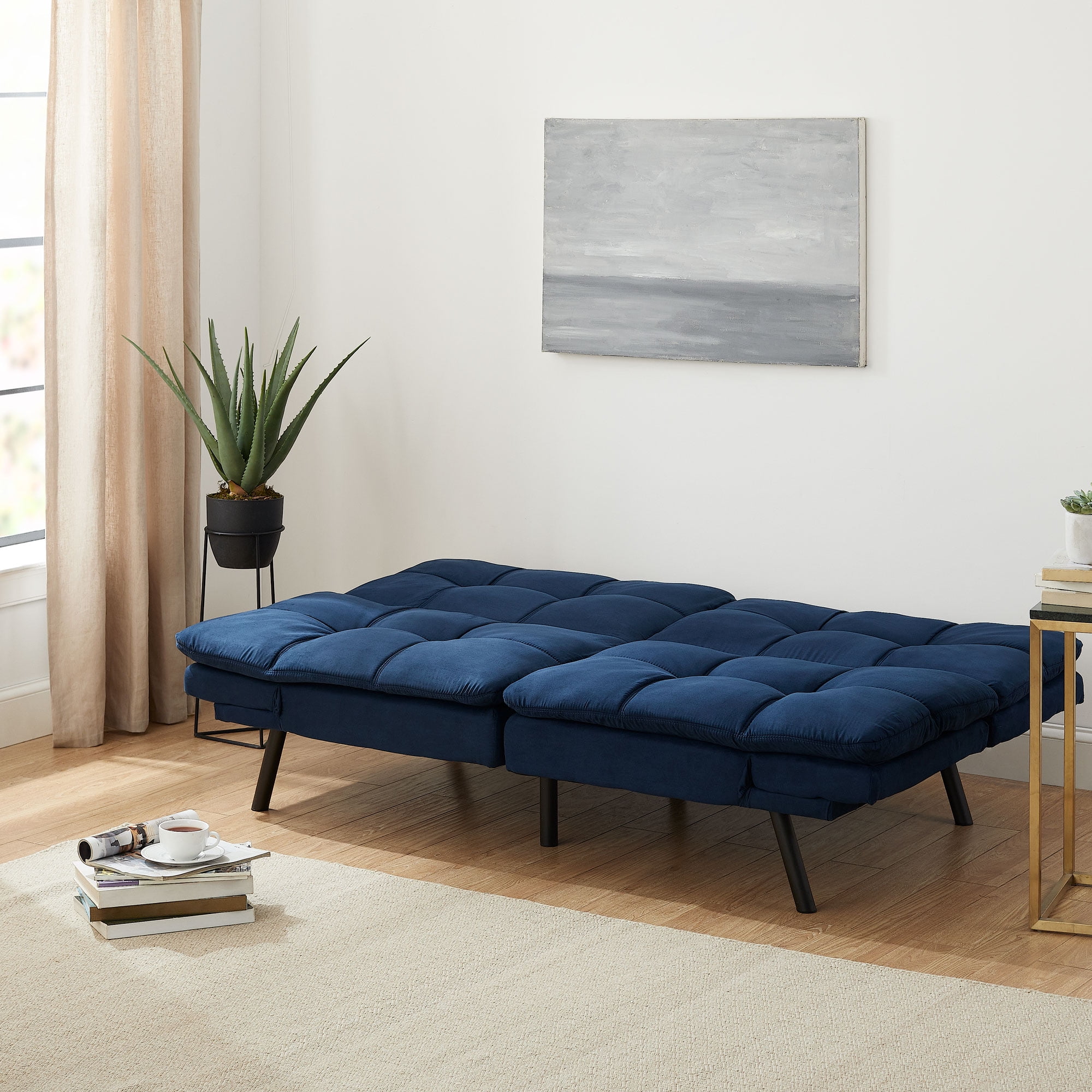 Recommends