MegaChef 10-in-1 Multi-Use Salad Spinning Slicer, Dicer and Chopper with Interchangeable Blades and Storage Lids
This Salad Spinner will simplify and speed up your meal preparations. You no longer have to spend the majority of your time prepping your ingredients. Simply select the interchangeable blade which best suits your needs and watch the time fly as you prep for your meals with ease and simplicity. Should you have any leftovers, our convenient easy-clean Storage Lids are the perfect way to store the remaining food right in the same container cutting down on the dishes you'll have to wash!
In addition, a wonderful slicing attachment is included with a convenient hand guard so that you can have those perfectly sliced tomatoes, cucumbers, potatoes, and more with peace of mind!
With the included Soft Slice attachment, you can easily achieve perfectly uniform sliced eggs, avocados, and more!
What's in the Box: 2 Base Containers Measuring 9.5 inches long x 4.75 Inches Tall 2 Convenient Storage Lids 1 Salad Spinning Lid Basket1 Lid Attachment which houses the interchangeable Chopping and Dicing Blade Panels. 4 Interchangeable Chopping and Dicing Blade Panels1 Inner Base Attachment to house the Interchangeable Grating and Slicing Panels.
This unit measures 7″ in height x 11″ in Length Item Dimensions: 11.00″ x 11.00″ x 7.00″Item Weight: 3.00lb.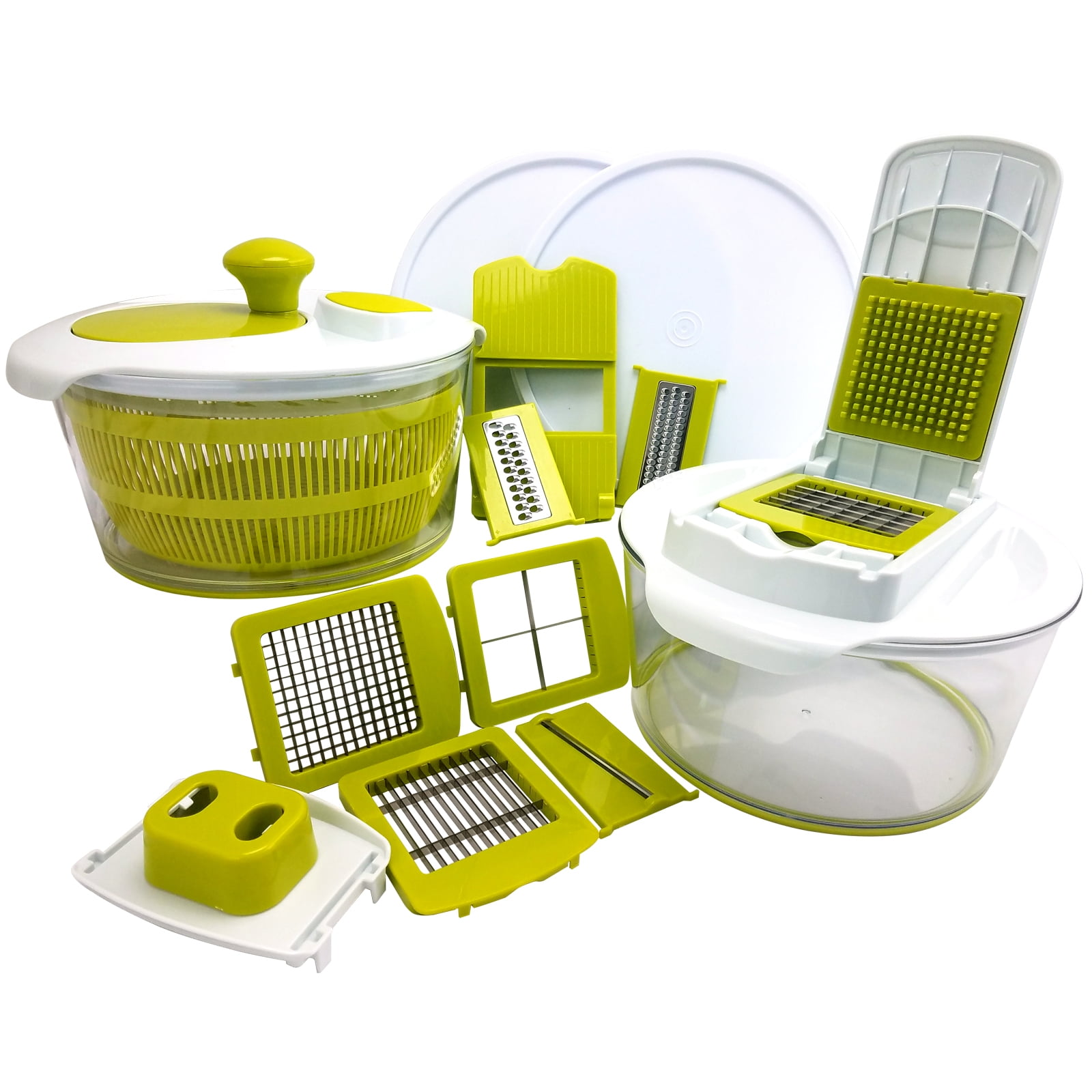 Recommends