MOPHOTO Portable Folding Bed for Adults, Rollaway Guest Bed Sleeping Cot with Pearl Mattress, Heavy Duty Outdoor Camping Cot
MOPHOTO Portable Heavy Duty Sleeping Cots Rollaway Guest Bed , The camping cot with mattress is soft and smooth suede mat is cushioned on the cot, which is more comfortable and warm during sleep. In fall and winter, it is your best choice. Sleep sweetly and no lumbar spine ache.Unfold size of the camping cot is 75″x28″x14″, Folding size is approximately 39″x8″ . Weighs approximately 15 pounds.A carry bag with a handle is available. Easy to take it out for camping.You don't need to assemble the cot, just open up it and press the step lock by foot till the cots have been planted. You can open it less than 1 minute.You can use this sleeping cot both inside and outside.Such as office naps, travel rest or sunshine beach use.
HEAVY DUTY & STABLE:

Camping Cots Rollaway Guest Bed for adult, side of the bed is not inverted and the right angle is no longer expanded; the 10 legs crossed-tubes structure has advantages of fine performance, durability and firmness; 1″ thickness bold-Square tube, can load 600lbs, Can bear 1 adult or 2 children sleeping on it to rest.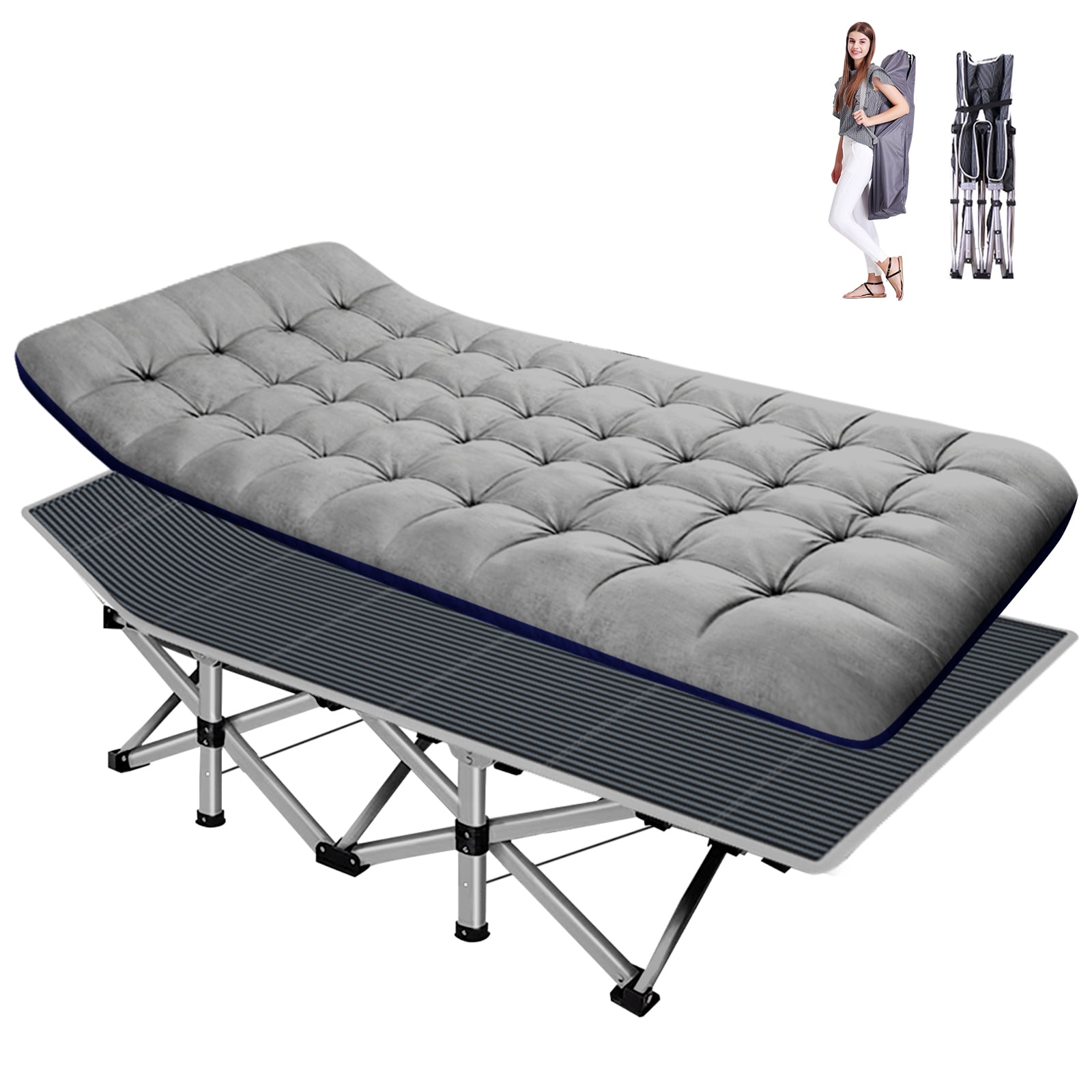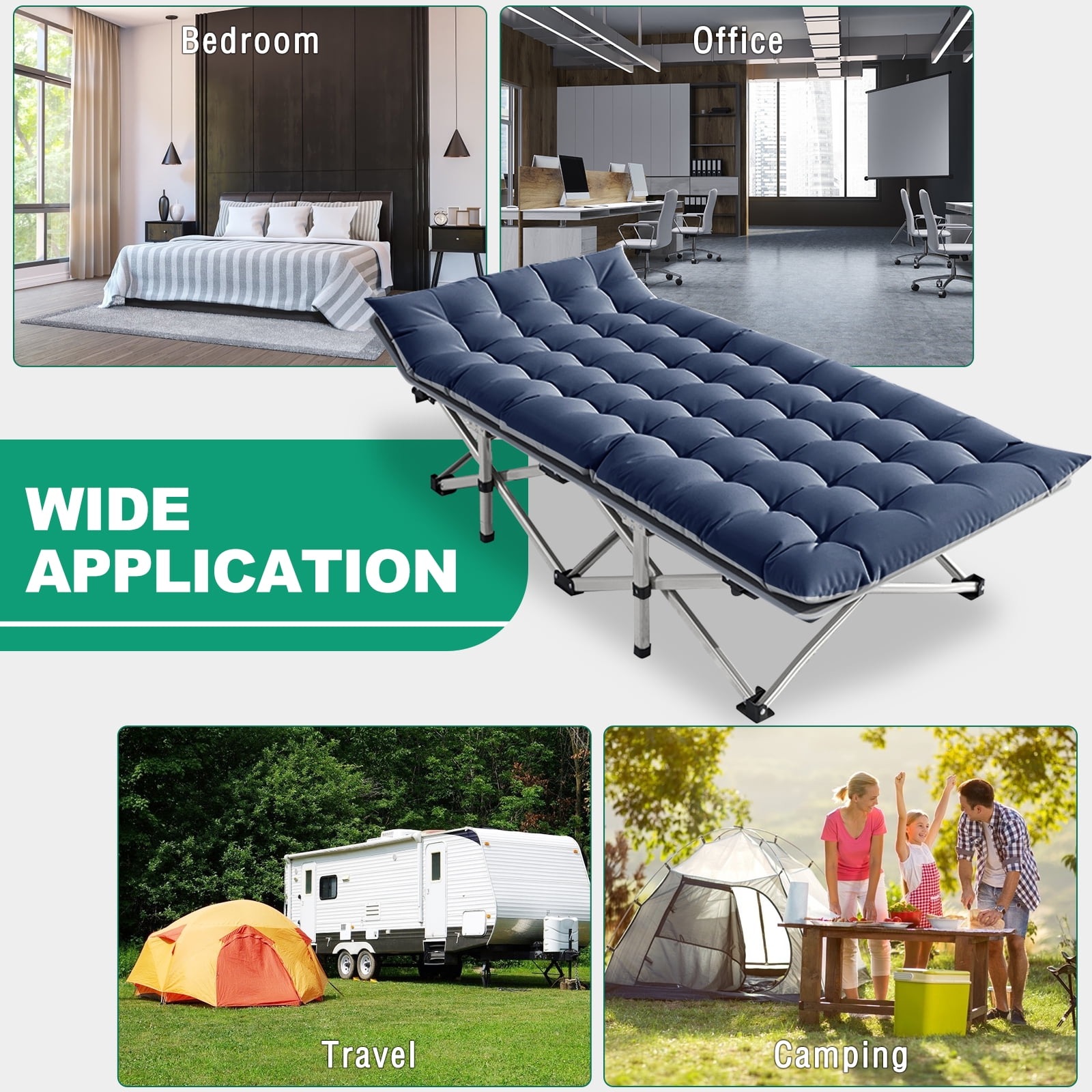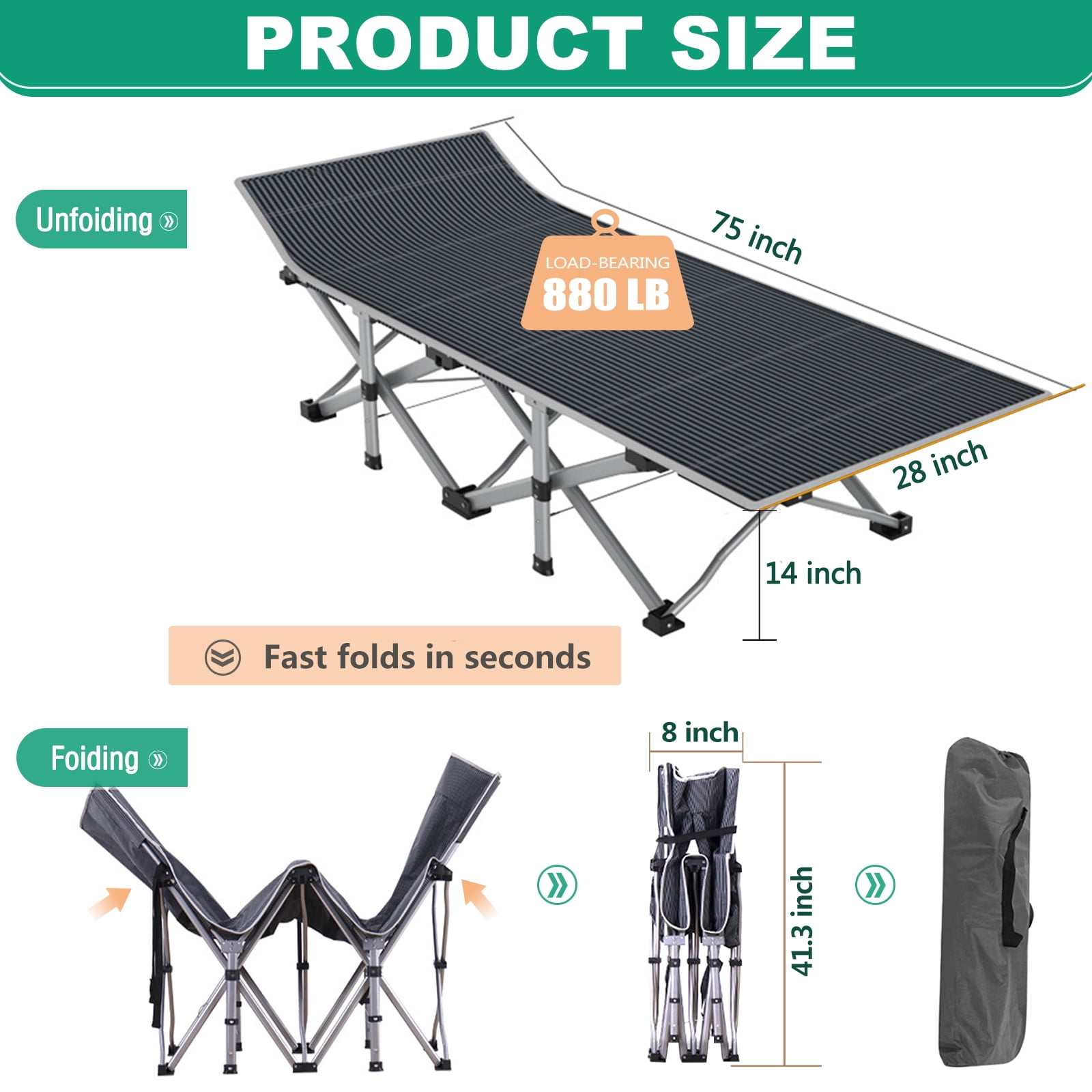 Recommends