Rainbow Silverware Set, Moxinox 20-Piece Stainless Steel Flatware Cutlery Set for 4, Mirror Finish, Dishwasher Safe
Moxinox 20-piece Stainless Steel Silverware Set is a solid flatware set for someone who needs the basics, which has a proper thickness and weight to hold comfortably. It consists of 4 knives, 4 table forks, 4 salad forks, 4 tablespoons, and 4 teaspoons. With the high quality and basic design, this is Whether you need it for some special occasion, to fill in lost pieces of your original set, or if you just need your first set, this will cover you. Perfect for daily use, family gathering, party, camper, restaurants, hotels, weddings, and more. Also a great gift for your friend and family's new apartment.
Service For 4 – 20pc rainbow silverware set includes 4 each dinner forks, dinner spoons, dinner knives, salad forks, and teaspoons.
Safe & Durable – Made of High-Quality stainless steel which ensures your health. The electroplated stainless steel core makes it sturdy enough for everyday use. Rust-resistant and dishwasher safe.
Modern, Innovative Color – High Quality electroplated multicolor titanic PVD coating enhances surface hardness and avoids scratching on the flatware when used. The fun and contemporary collection add some spice to more than just your cooking.
Functional – Utensils are individually wrapped in plastic sleeves to prevent scratching, and well packaged in a nice box. Perfect for weddings, housewarmings, anniversaries, camping, party, hotel, etc. Affordable style makes it a must-have for your home!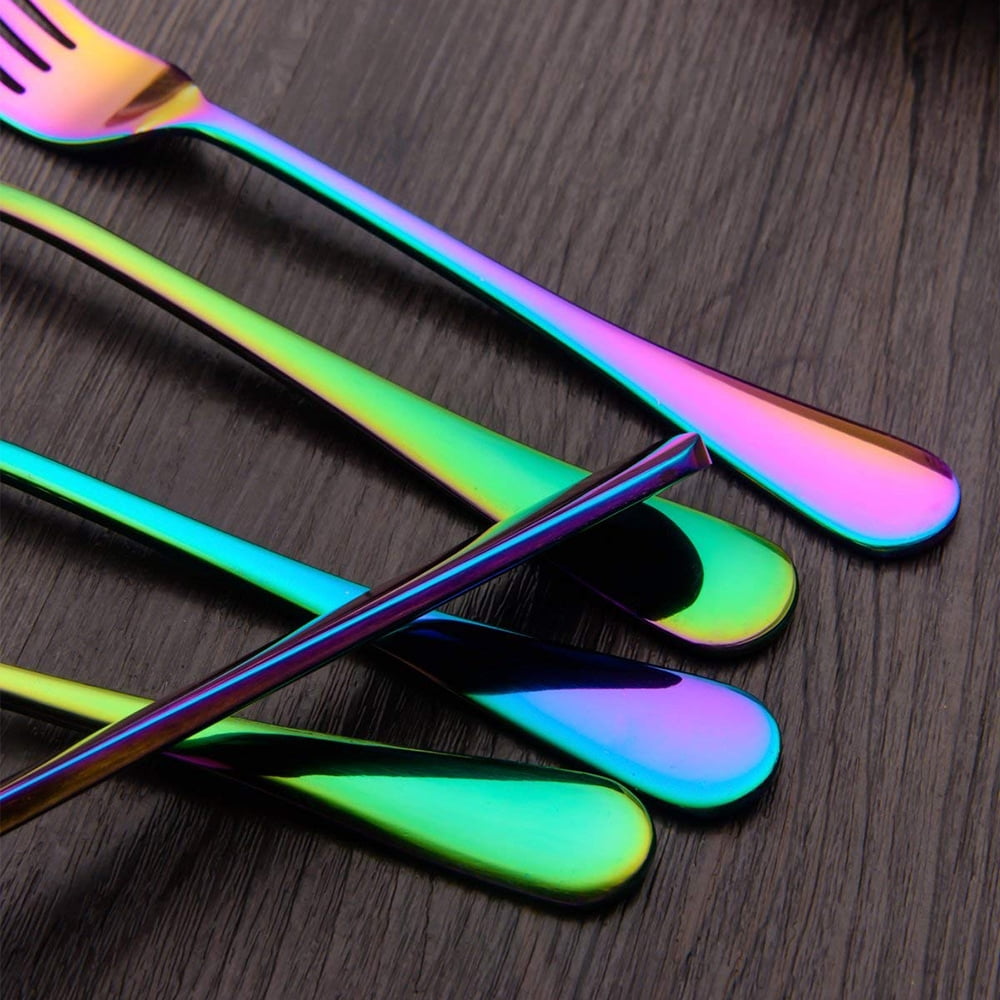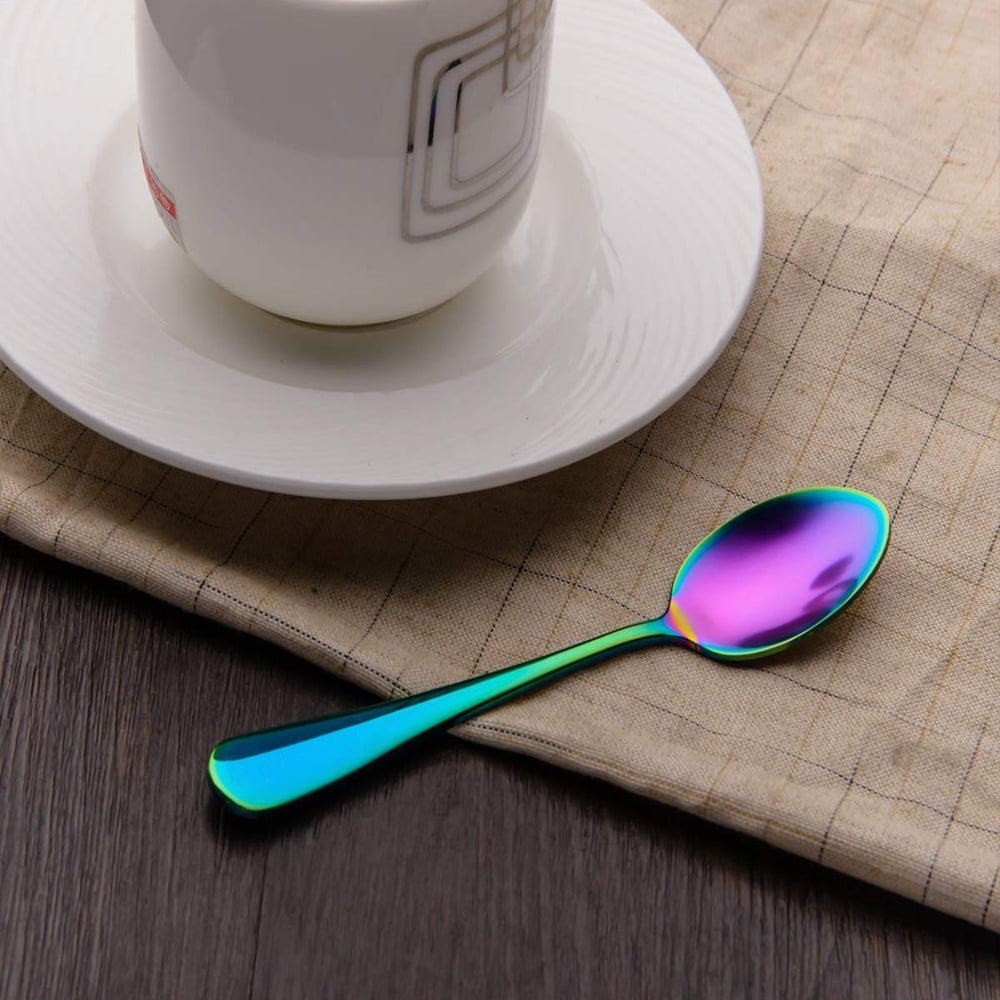 Recommends