Titan Ramps Pair of 7.5 FT Long Aluminum Plate Top Ramps, Rated 1,500 LB, Max Loading Height 30in, Arched Design, Safety Strap Included
The 7.5 FT Aluminum Plate Top Ramp comes as a pair to easily load your Lawn Mower, ATV/UTV, into the back of the truck bed.
CAPACITY OF 1,500-POUNDS: These ramps are ideal for transferring any four-wheeled vehicle to a truck trailer. Use a single ramp to transport a dirt bike or motorcycle and use both to load an ATV, 4-wheeler, or lawnmower onto a truck bed. Titan's 7.5-foot aluminum ramps are both sturdy and versatile with their 1,500-pound capacity. Take your vehicles with you wherever you go with Titan's load ramps!
IDEAL ATV, DIRT BIKE, AND LAWN MOWER LOADING RAMPS: Whether transporting an ATV a few miles or across the country, Titan ramps will help get the job done. The arched ramp design allows for optimal clearance, ensuring a smooth lift every time. These ramps are ideal for any mid-size, including ATV and 4-Wheeler tires. They also make excellent lawn mower loading ramps.
SAFETY STRAPS INCLUDED: No need to purchase safety straps separately! These truck tailgate ramps include heavy-duty load straps to keep the ramp firmly attached to the tailgate. This ensures safe transfer onto a truck without collapsing or buckling. Use them again and again to keep your 4×4 ATV, mini 4 wheeler, or lawnmower safe during transfer.
A FOLDING ALUMINUM RAMP WITH STURDY CONSTRUCTION: Each component of these trailer ramps is designed with optimal function. They fold for easy transportation and only weigh a combined 30-pounds, making them easy to move and operate. Rubber-tipped fingers provide extra security to your vehicle while preventing tailgate damage.
PORTABLE MUST-HAVE ATV AND 4-WHEELER ACCESSORIES: ATVs and 4-wheelers are great for navigating backcountry and dirt roads, but Titan truck bed ramps are a necessity if you need to take your vehicles farther from home. With its 1,500-pound capacity, it can easily handle even the heaviest of ATVs. No other loading ramp compares in quality, affordability, or portability.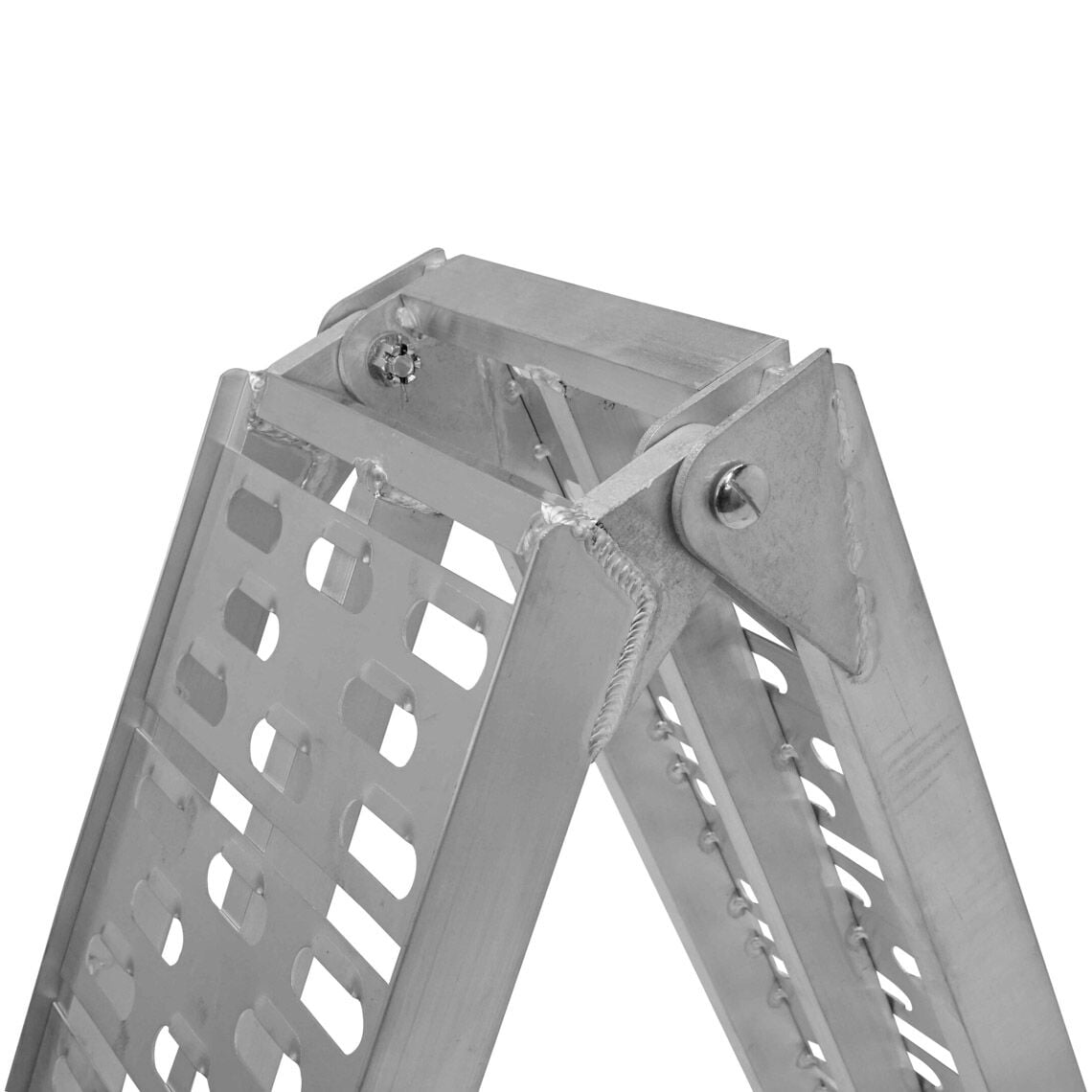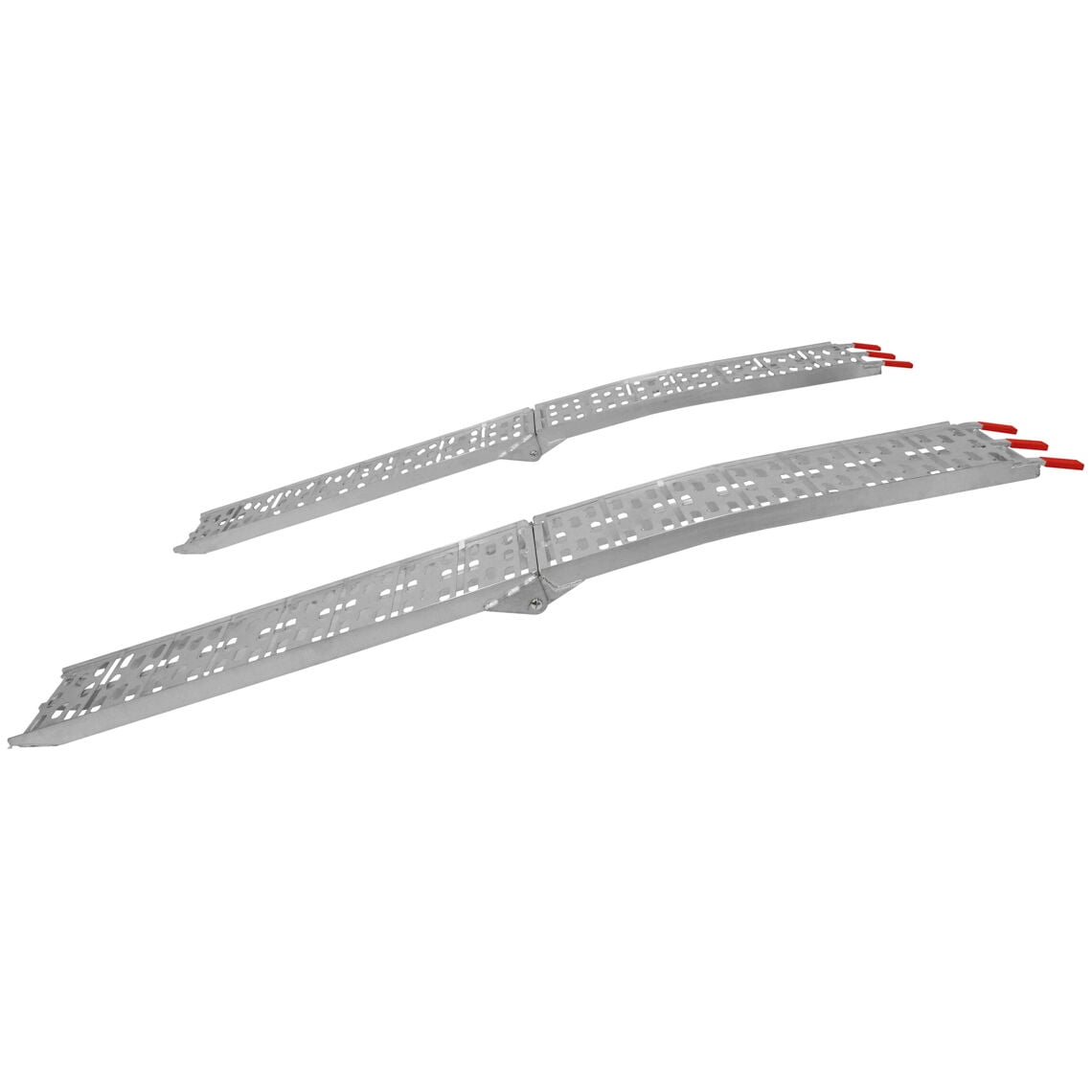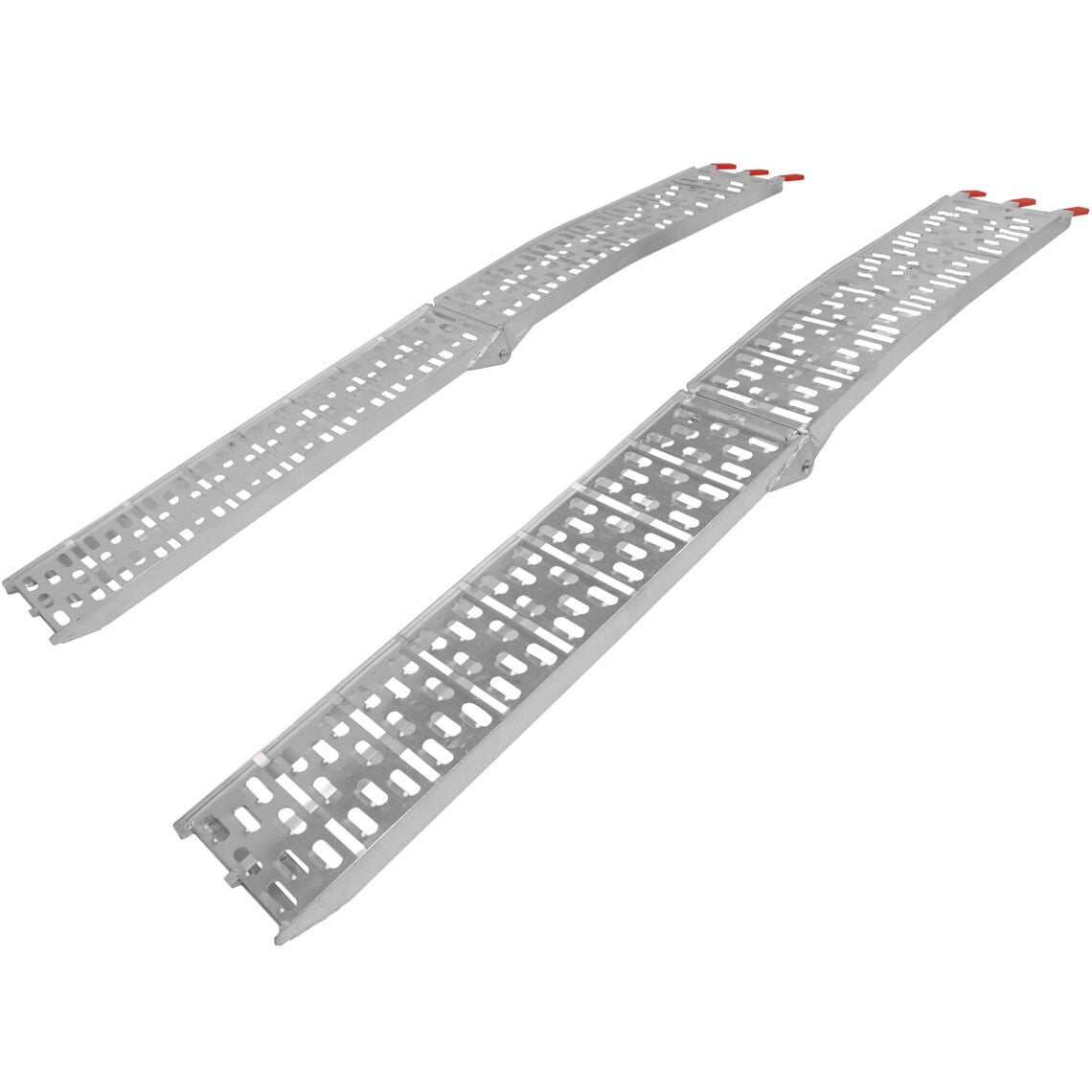 Recommends