Westinghouse WPX2700 Heavy Duty Cleaning 4 Nozzles + Soap Tank Included 2700 PSI 2.3-Gallon-GPM Cold Water Gas Pressure Washer (CARB)
The Westinghouse WPX2700 is a 2700psi 2.3 Gal. per minute gas-powered pressure washer with the muscle to blast away grime from even your toughest cleaning jobs.
Built from a powerful 4-cycle OHV Westinghouse engine, it's meant for powerful heavy-duty cleaning.
From a range of 4 nozzle tips, you can interchange the heads to suit your specific challenge of the day.
Constructed with a handy 1.6L soap tank on its side, the WPX2700 is safe to use on brick, stone, concrete, wood, aluminum, and iron.
With a 3.3L fuel capacity and never-flat wheels that offer easy roll-away mobility, you can maneuver the strength of this washer to get into hard to reach corners and scale across walls. Deep cleaning projects such as decks, sidewalks, siding, fences, railings, garage floors, exterior walls, cars, and patio furniture is easier than ever before.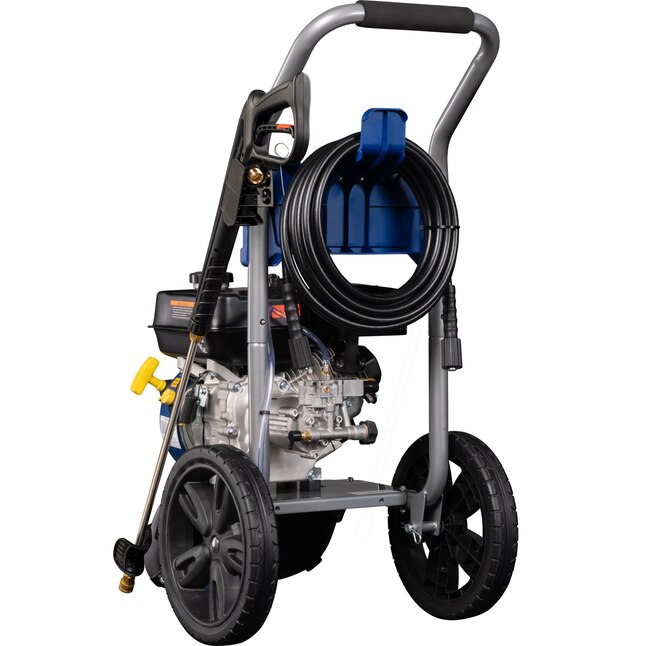 Recommends
Click here for more Outdoors on Our Website
See review off product on Youtube