Tractor Tire Chains for 18 in. x 8.5 in. Wheels (Set of 2)
The Arnold Tractor Tire Chains for 18-1/2 in. x 8-1/2 in. x 8 in. Wheels work with most tire brands. The chains are designed to provide better traction while working through snow, water and more and are made with stainless steel to help ensure strength.
Fits Most Lawn Tractors with 18 in. x 8.5 in. x 8 in. rear wheels.
Contents include two stainless steel tire chains.
Quality tested for fitment, safety and performance.
Designed to provide traction while working in slippery or soggy conditions.
2-link chain provides additional traction in snowy and icy conditions.
For detailed installation instructions, please refer to your operator's manual.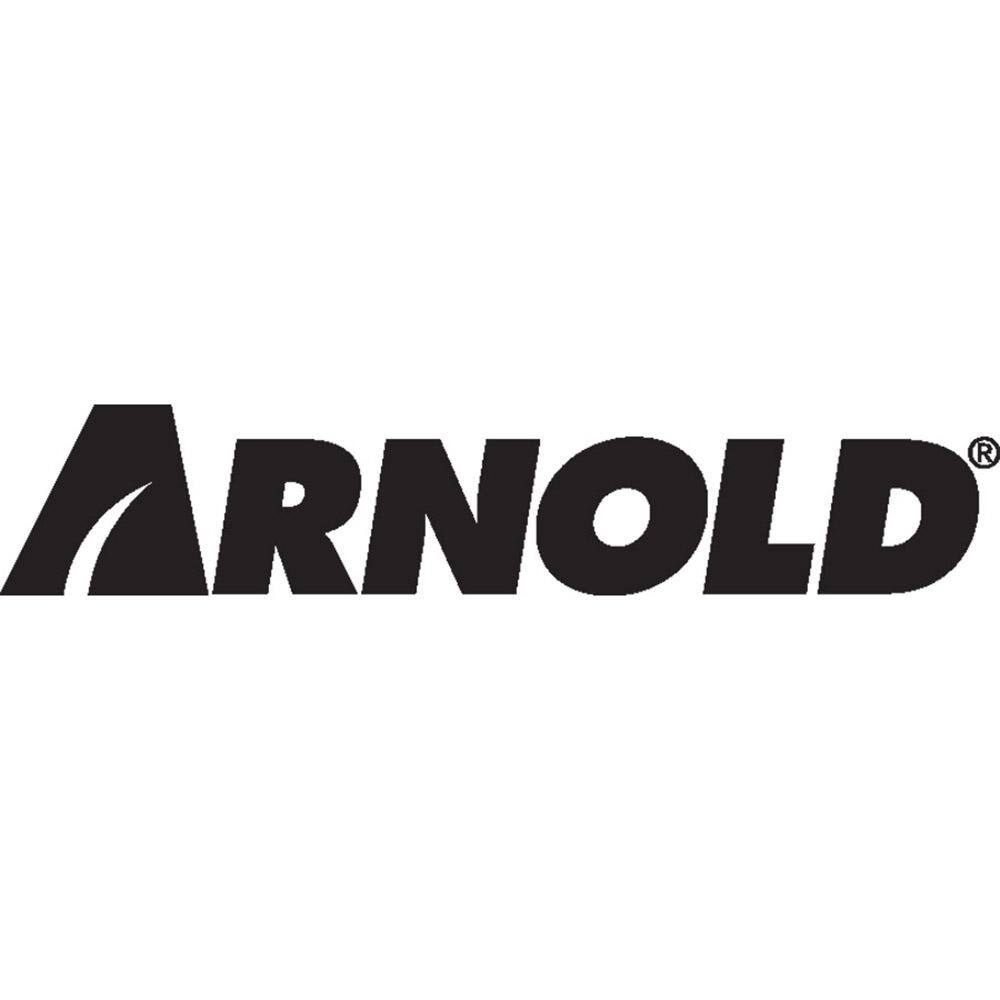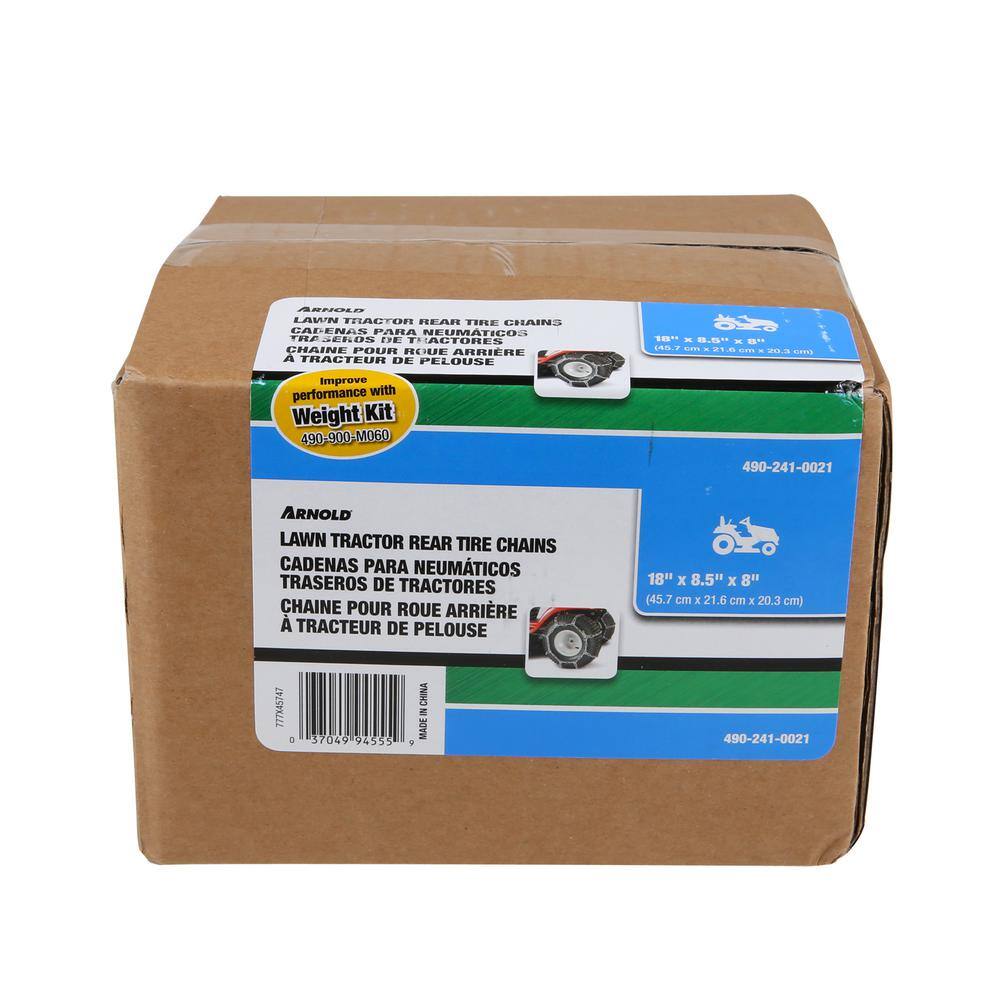 Manuals and Support
Recommends