Carote Pots and Pans Set Nonstick, 10 Pcs White Granite Induction Kitchen Cookware Sets
Why Carote?
Carote has been committed to providing the best quality with the most fair and honest cost to you, with 25 years of experiences in non-stick cookware industry . We directly sell from our factory. Typical M2C model allows us to offer the lowest cost with higher quality products.
We are constantly producing innovative products. Regardless of appearance or color, we are always trying to create a perfect product that truly meet our customers need. Just like this white granite non-stick cookware set, absolutely refreshing to put them in your kitchen and more suitable for your home decor style.
About this White Granite 10 Pieces Pots and Pans Set:
Eco-friendly Nonstick Granite Material– High-quality nonstick granite material, SGS approved with 100% Free of PFOS, PFOA,our pans set ensures your daily cooking being always safer and healthier.
Excellent Non Stick Performance– Made from granite materials, our pots inside texture is smooth, releases food effortless and ensures excellent non stick performance. Cooking with low consistent heat is the key to success for long-lasting nonstick.
Super Easy to Clean– Rivetless interior,with all-in-one design, to prevent snags and food stick. Just gently wipe it with a paper towel or rinse it with water, which make cooking not only easier but also more convenient.
Suitable for All Stove– High Magnetic conduction stainless steel base with Extended Bottom Design allows our kitchen cookware sets to work on all cooktops, including induction, heat evenly and quickly.
Professional Customer Service– In case you receive defect or damaged items caused by delivery, please feel free to contact us, you will be guaranteed to get 100% refund or new replacement.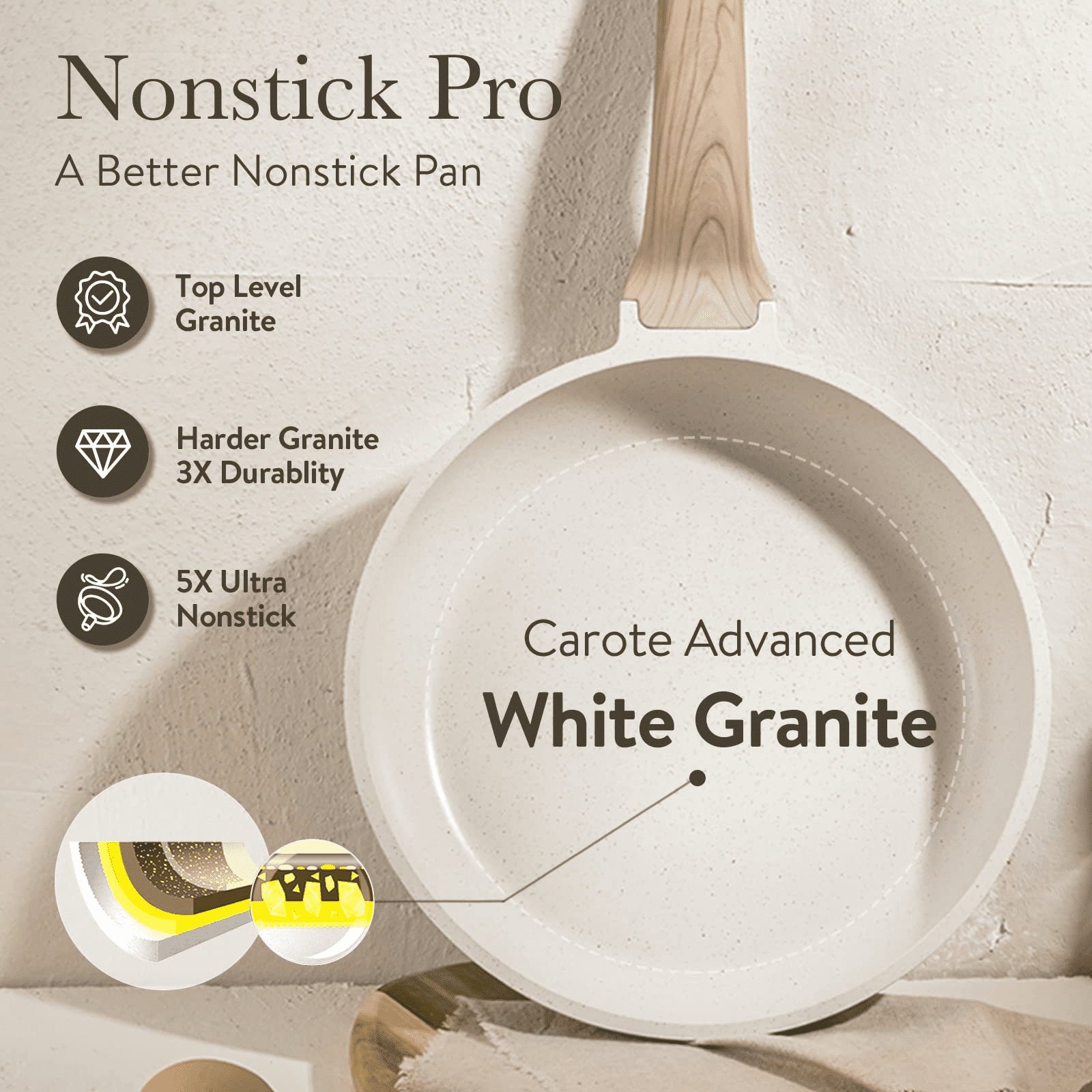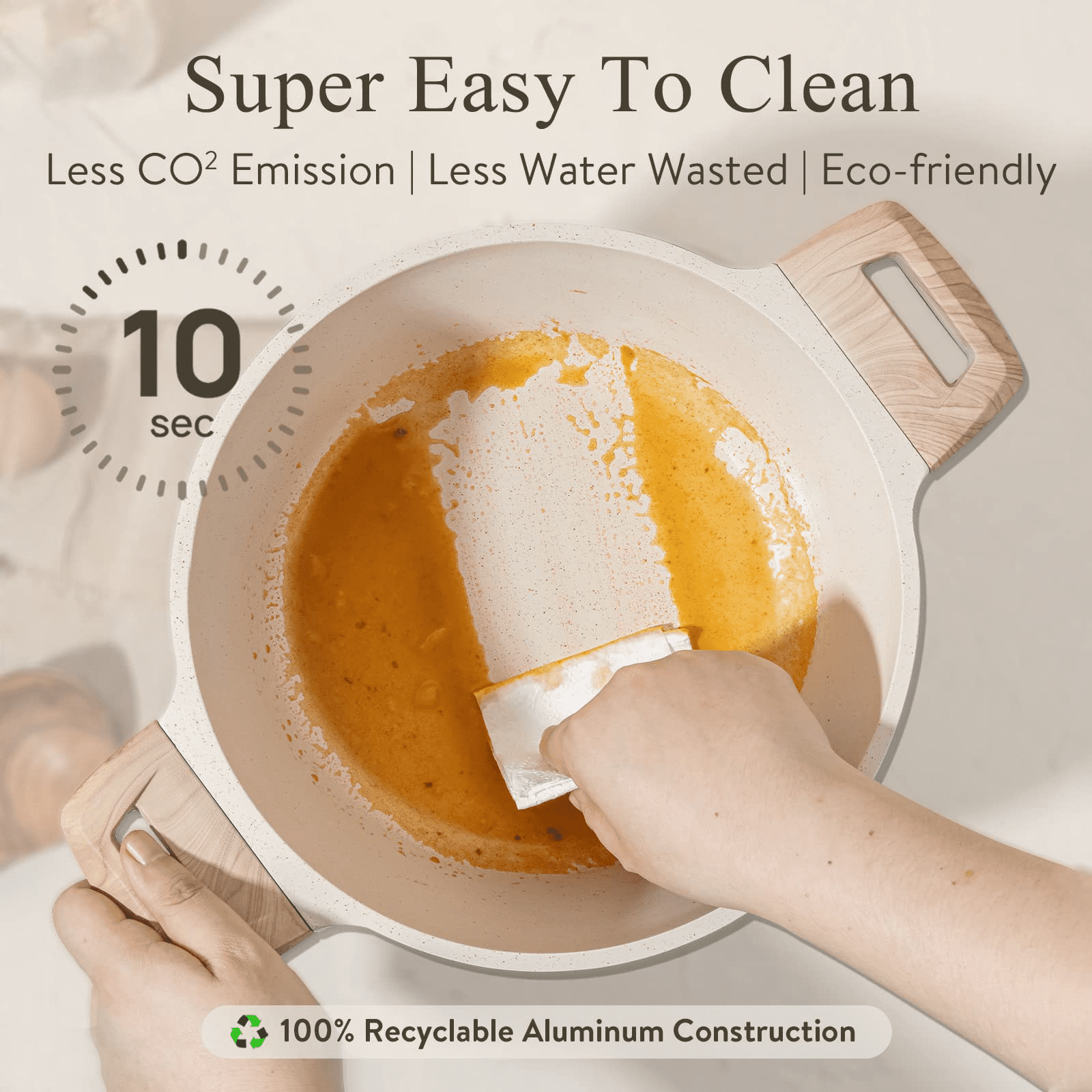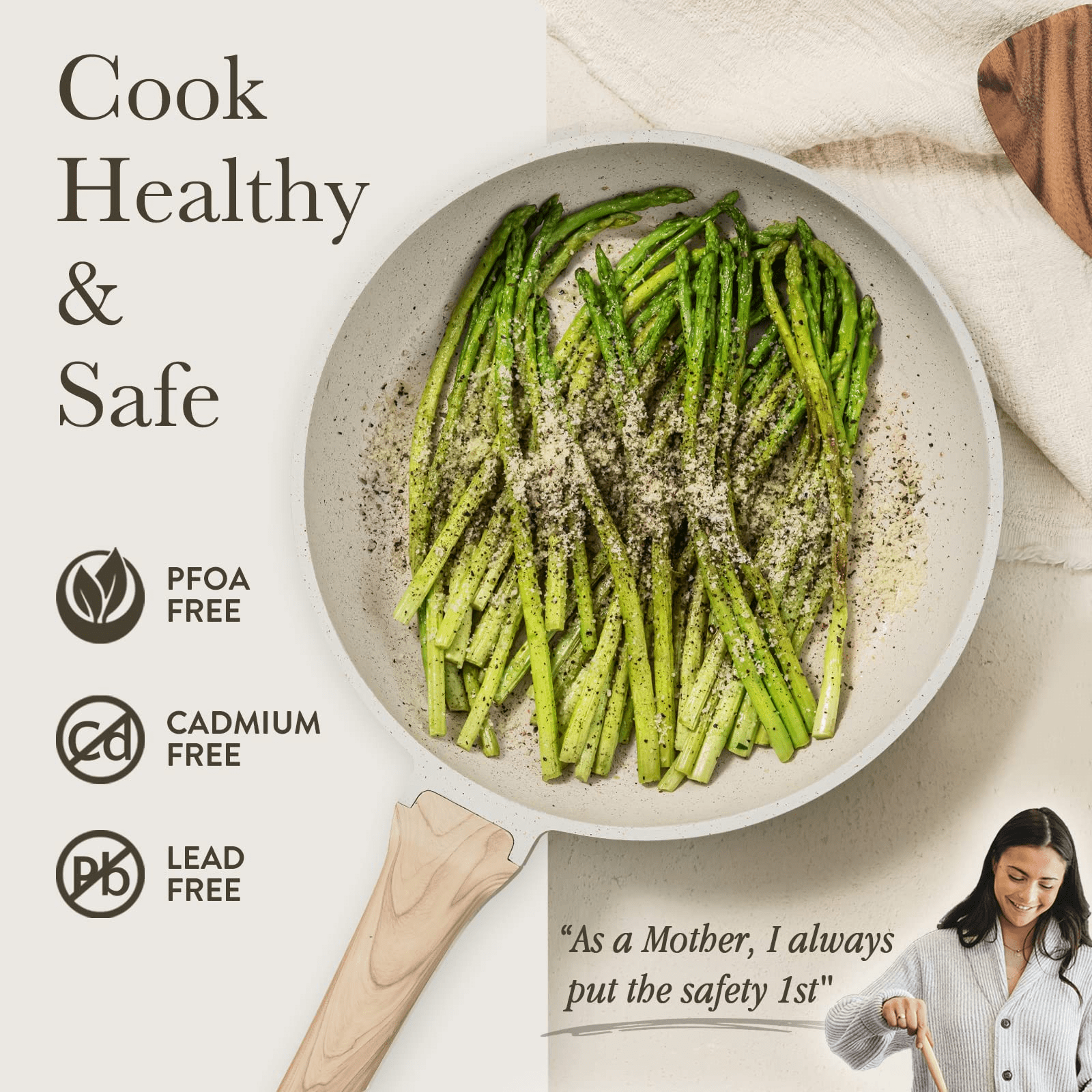 Recommends