Chefman TurboFry Digital Touch Dual Basket Air Fryer, XL 9 Qt, 1500W, Black
Chefman just made family mealtime faster, tastier, and easier than ever. No matter the crowd, the Turbo Fry Touch Dual Air Fryer has you completely covered. Two spacious 4.5 quart non-stick baskets, allows you to cook double the dishes–with double the flavor. With synced baskets and a handy finish-time feature, every single main dish and side will be cooked to crispy perfection. With effortless one-touch digital control and eight built-in cooking functions, you can cook your favorite foods to the perfect fried finish, every time. No matter if you're in the mood for crispy chicken, a medium-rare ribeye, or golden fries, this appliance helps you cook with complete confidence. The adjustable temperature of 200°F to 400°F and the ability to add or subtract time allow you to tailor your air frying. Worried about overcooking? An LED reminder tells you exactly when it's time to give your food a shake to ensure even cooking, every time. The air fryer also features auto-shutoff to avoid overheating and to keep you and your family 100% protected. The matte black exterior wipes down simply with a damp cloth, and the accessories can be tossed right in the dishwasher. 1500 watts/120 volts – RJ38-SQPF-45TDB
TWO AIR FRY BASKETS: The Dual Air Fryer can cook two different foods in two ways in two separate baskets. Cook a main in one and a side in the other or crisp up a couple snacks for game day fun!
EXTRA-LARGE CAPACITY: 9 qt. total cooking capacity makes it easy to cook for the whole family.
PERFECT-TIMING SYNC FINISH: Want two foods to finish cooking at the same time? Just select Sync Finish and the air fryer will do the math so the two baskets finish together.
HEALTHY EATING MADE EASY: Because air frying requires little to no oil, foods crisp up beautifully without all the fat. Great for reheating leftovers, too.
AUTO  REMINDERS: For the best results, most foods benefit from a shake about halfway through cooking. That's why this air fryer features a visual and audio SHAKE reminder.
CARE-FREE CLEANUP: A non-stick interior and bonus basket liners prevent foods from sticking, which makes cleanup a breeze. Plus, the baskets and racks are top-rack dishwasher-safe.
SAFETY FEATURES: cETL approved with advanced safety technology for long lasting durability. Stay-cool handles, auto-shutoff, and overheat protection.
1-YEAR WARRANTY: A one-year warranty provided by Chefman means you can purchase worry-free.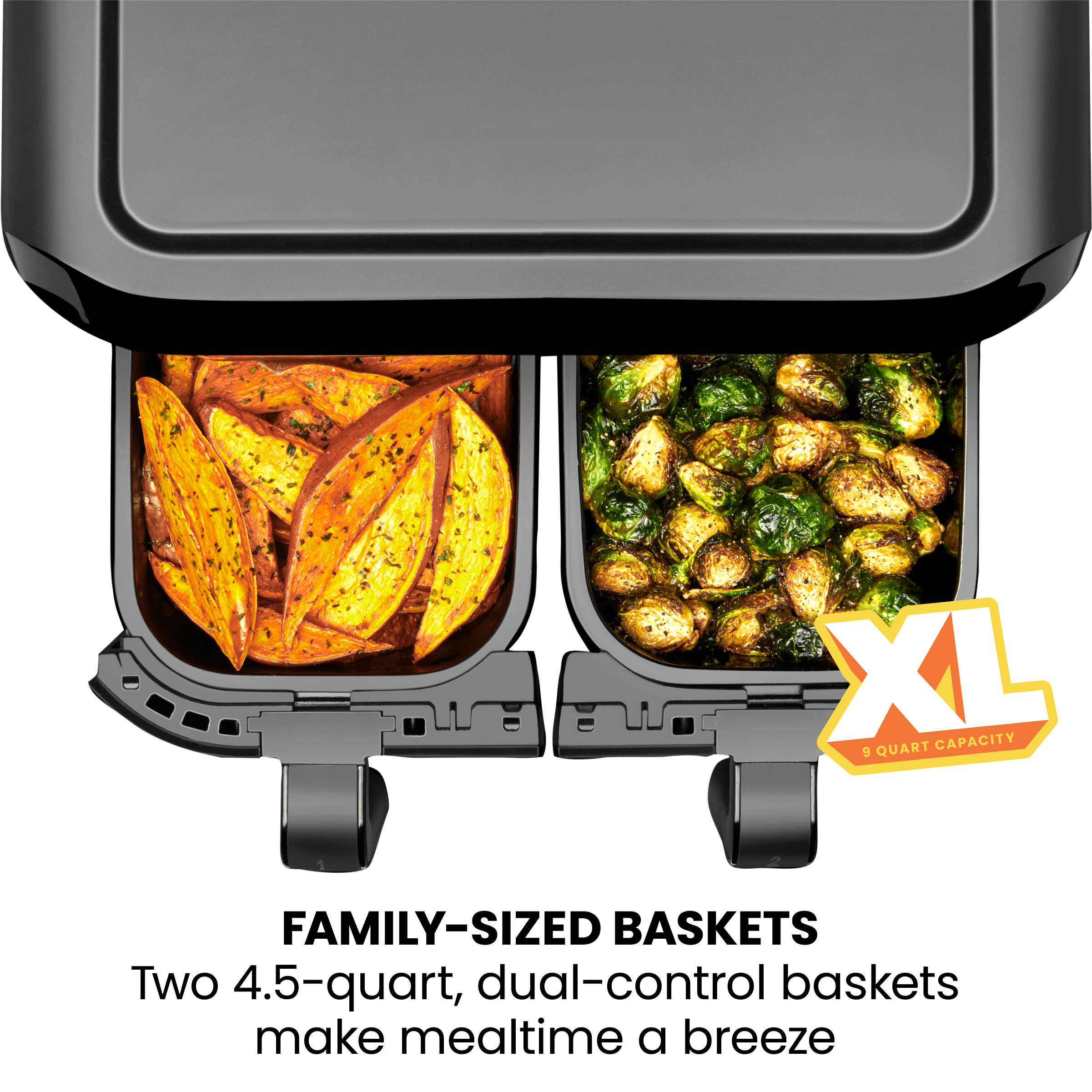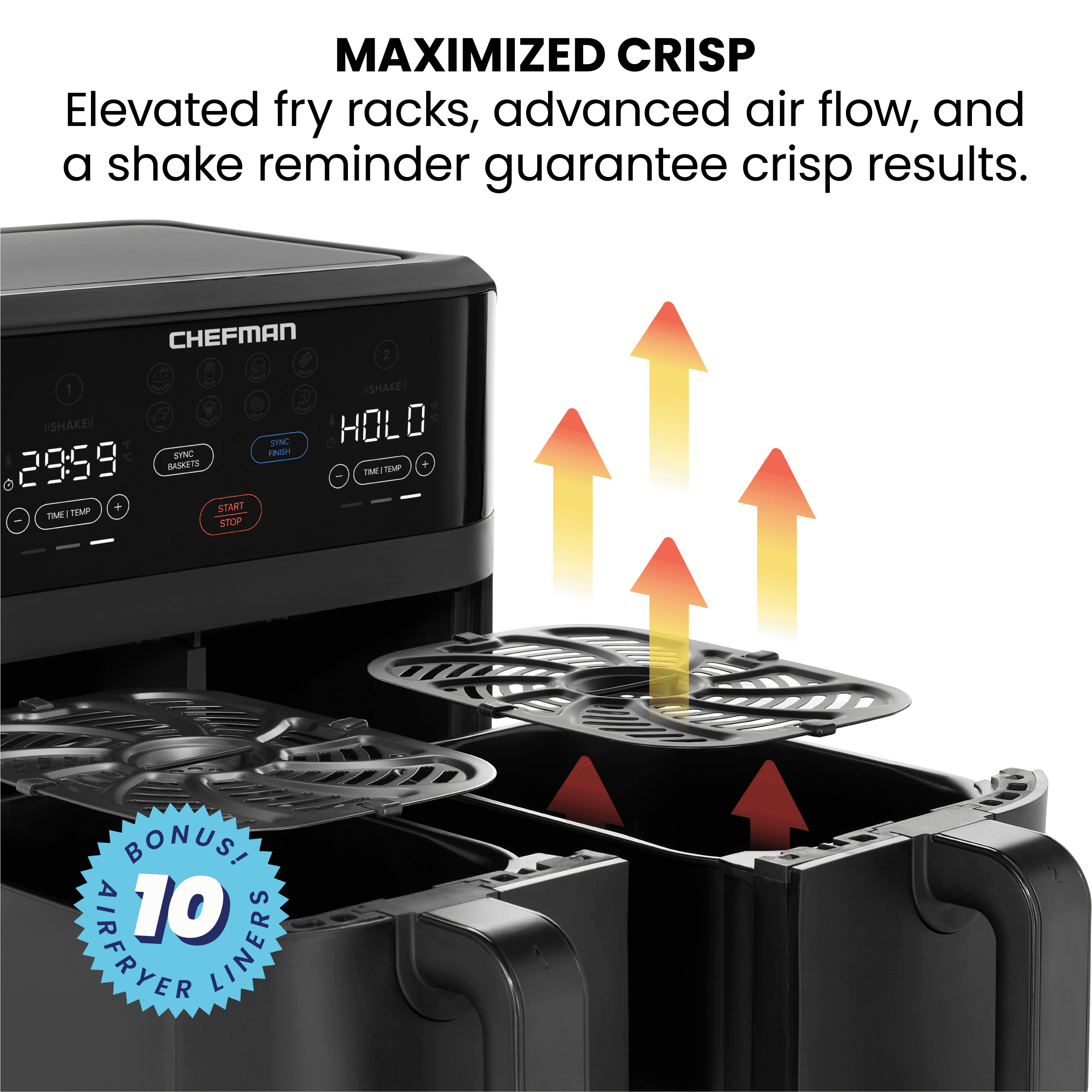 Recommends