Home Decorators Collection 20748-001 24 in. Chrome Integrated LED Pendant with Clear Crystals
A Multi-faceted crystal oval shade paired with a chrome finish form a seamless blend of modern and glam style in this LED suspended pendant. This stunning design features beautiful details and clean lines that will provide soft, ambient light to any room, making it ideal for a variety of decor styles. This is the perfect fixture to transform your dining room, living or try refreshing the look of your bedroom this elegant statement piece. Updating the lighting in your home is the most effective way to accomplish a striking, yet simple, DIY remodel.
24 LED suspended oval pendant
Stylish modern glam design
Durable construction, built to last
1600 Lumens, 3000K
Fully dimmable
Measures 24 in. wide x 18 in. deep x 123.5 in. high
ETL Listed
1-year limited warranty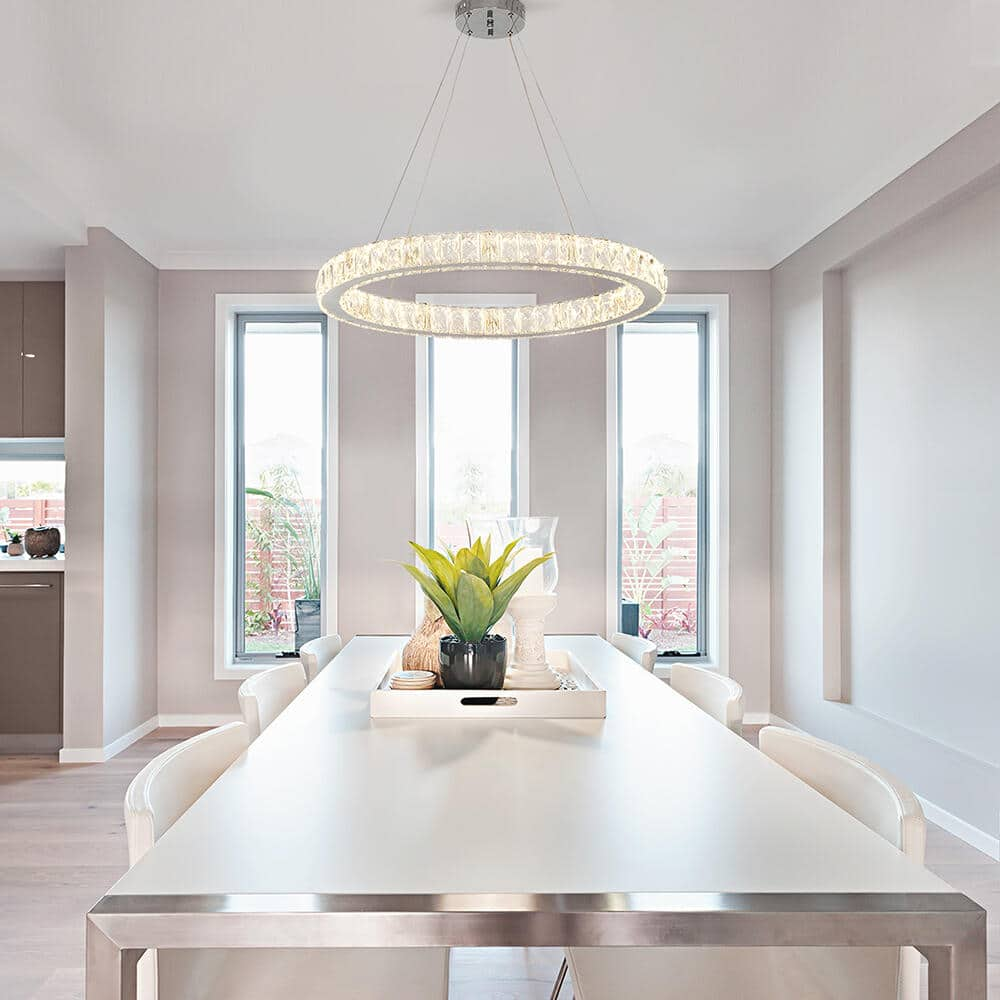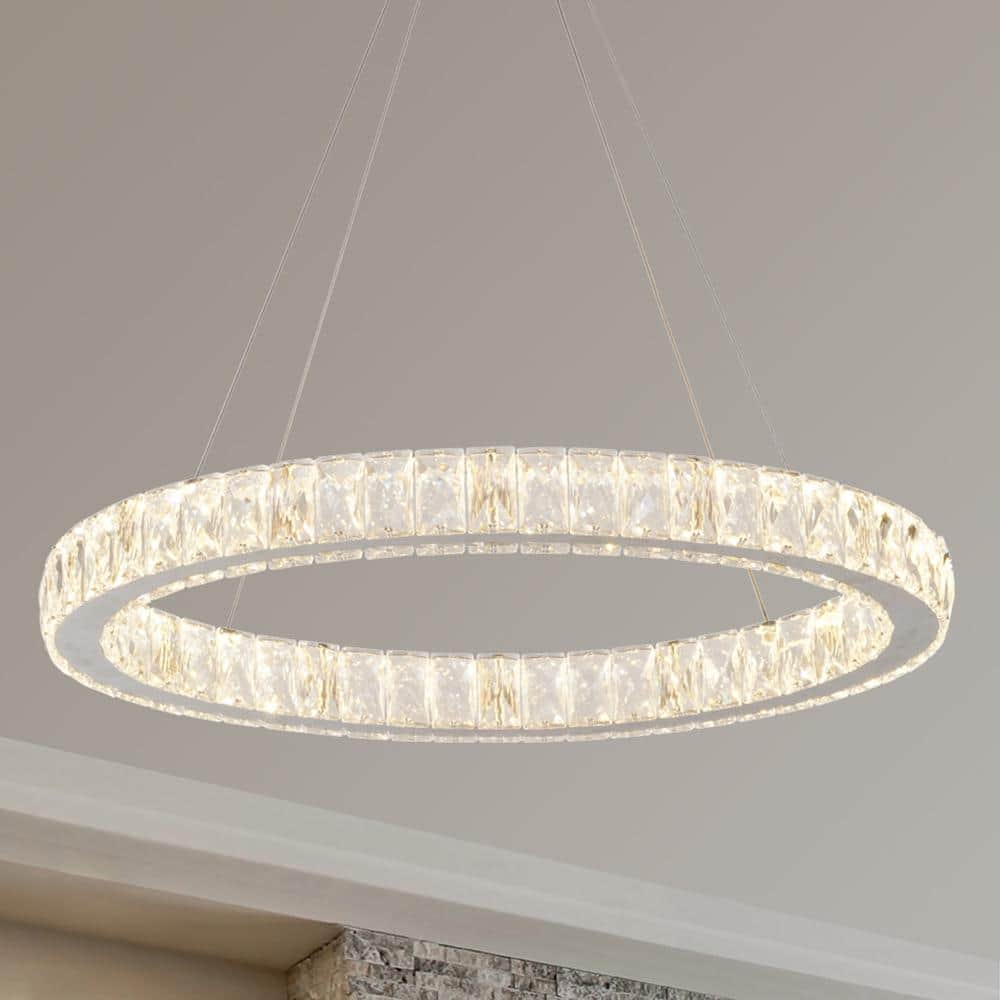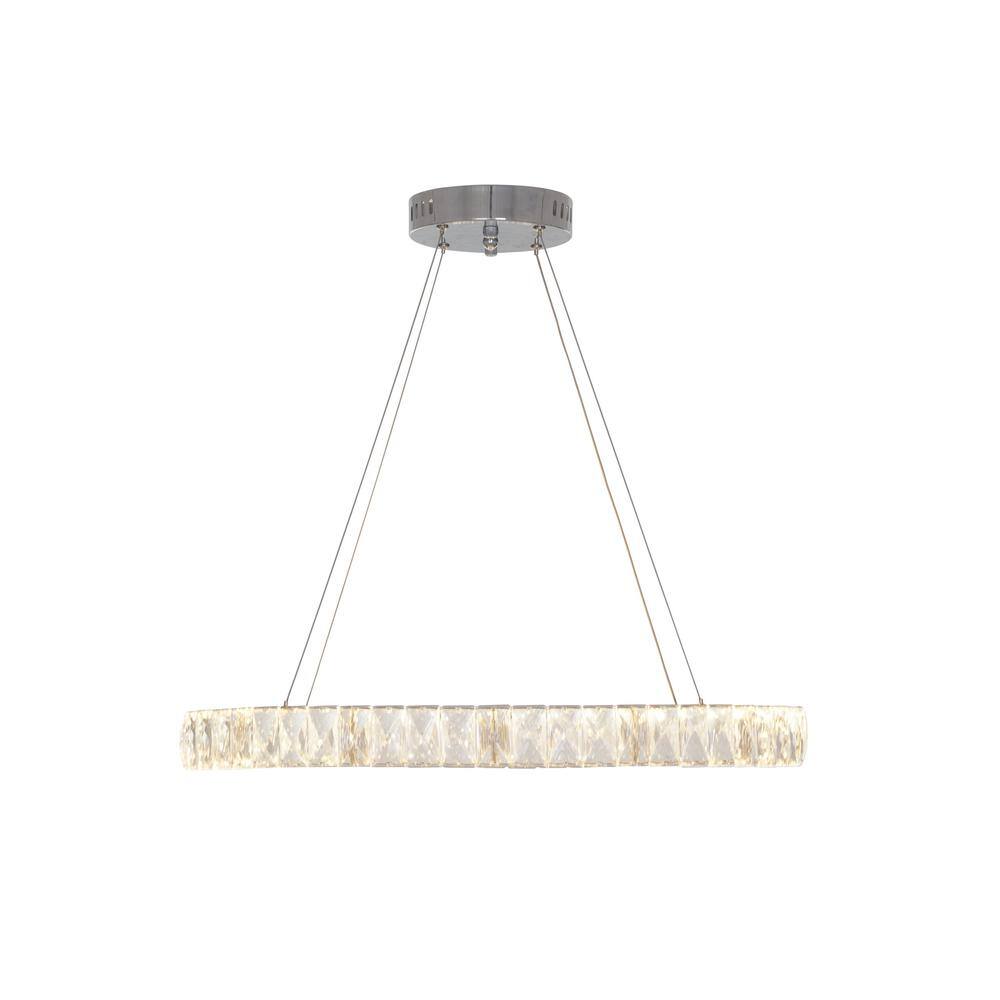 Recommends
Click here for more Chandeliers on Our Website
Please search and try the product you are looking for on youtube,see the product review you are looking for, thankyou.