Sunnydaze Decor KF-SCFR36 36 in. Round Steel Wood Burning Fire Pit Kit with Rotating Cooking Grate
This outdoor campfire ring and rectangular 360 swivel cooking grate system is sure to add warmth and function to your backyard. Each ring and cooking grate set features a durable steel construction with a black high-temperature paint finish that will ensure it lasts through many season. The simple 4-piece design comes with everything you need to have a great fire right out of the box. Each set includes a rectangular detachable cooking grate, a 4-piece campfire ring, a poker to safely maneuver firewood, 2 anchors to secure the ring to the ground and a handle to easily swivel the cooking grate away from the flames.
Overall dimensions: 36 in. O.D. (34 in. I.D.) x 12 in. D, weighs 41 lbs., cooking grate dimensions: 19.5 in. L x 15.75 in. W, cooking grate sits 18.5 in. above the ground
Features durable 6 mm thick steel construction with black high temperature heat-resistant paint finish
Includes 4-piece ring, assembly hardware, detachable rectangular swiveling cooking grate with handle, 2 anchors and one 16 in. poker
Grate detaches from the ring or swivels away from the fire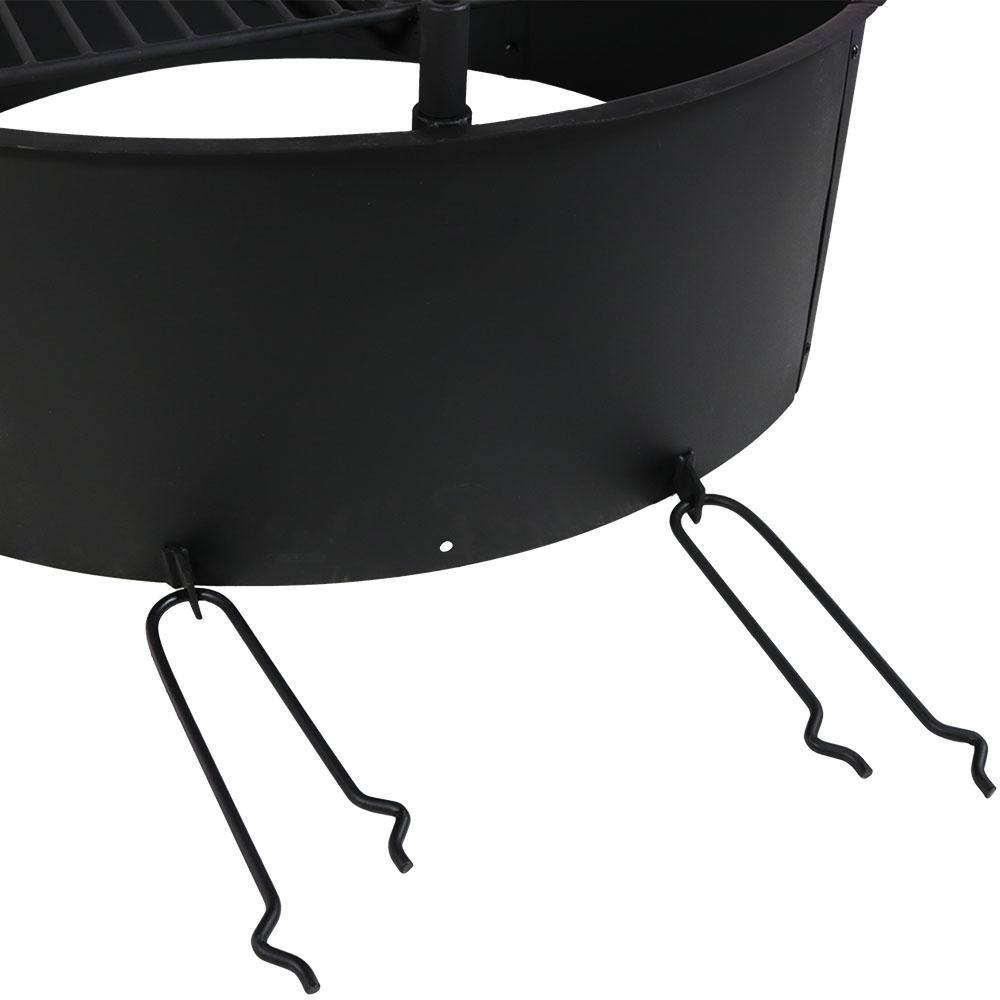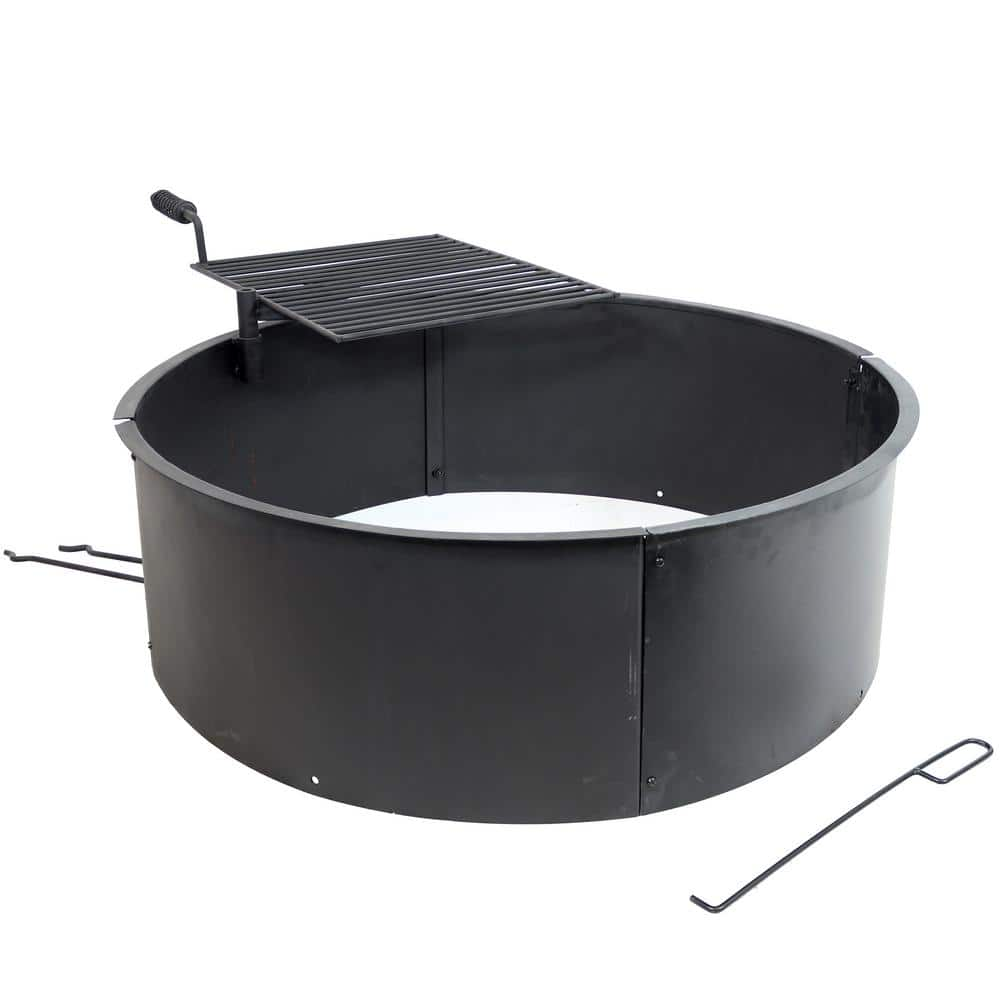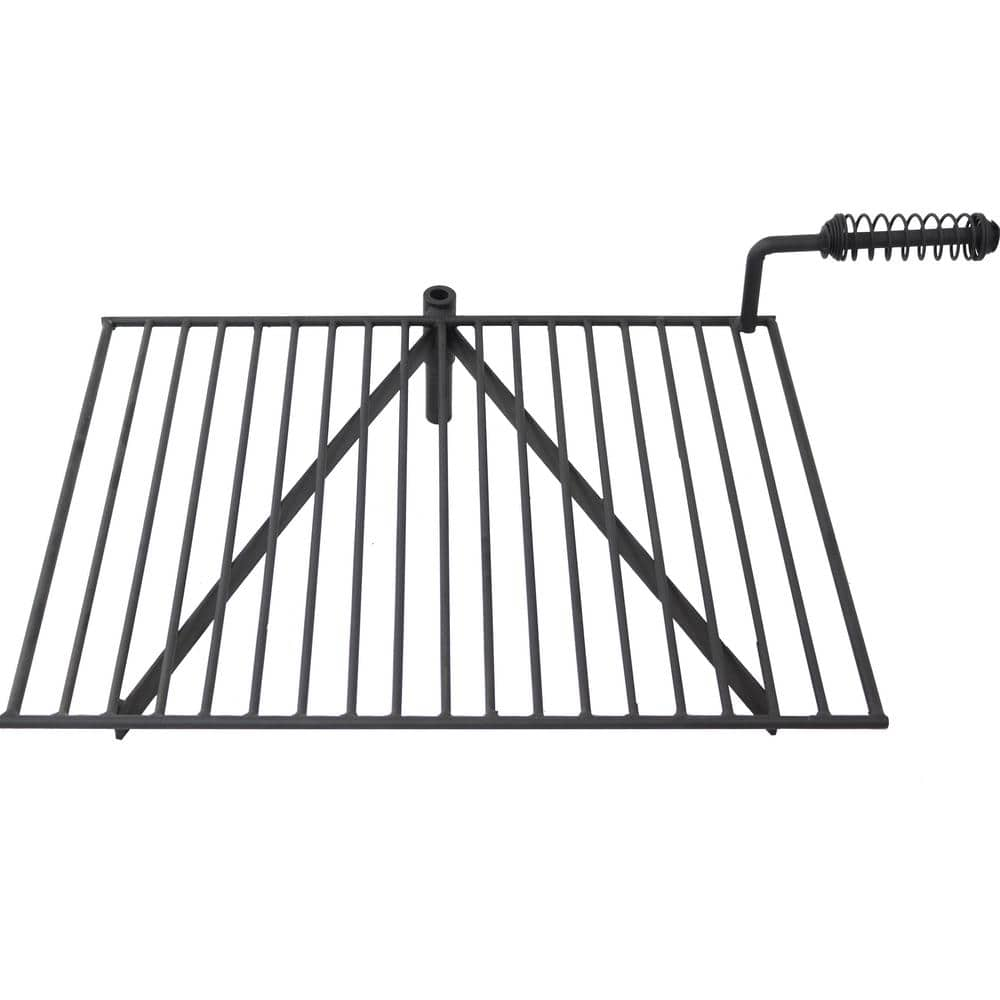 Recommends
Click here for more Wood-Burning Fire Pits on Our Website
Please search and try the product you are looking for on youtube,see the product review you are looking for, thankyou.